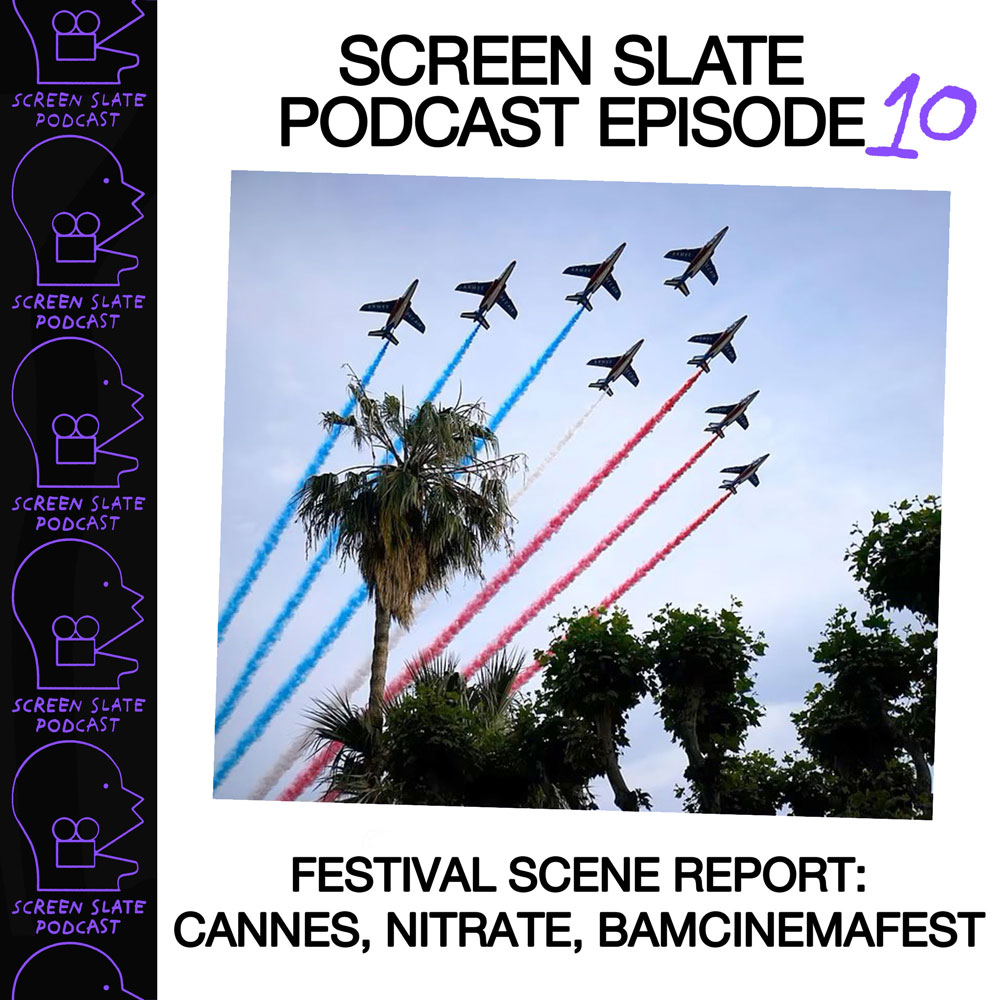 June 15th 2022
Hosts: Jon Dieringer (Screen Slate EIC), Caroline Golum (filmmaker/writer), John Klacsmann (film archivist), Maxwell Paparella (Screen Slate managing editor).
Jon reports from the Cannes film festival, covering highlights including Charlotte Wells's Aftersun, Owen Kline's Funny Pages, and hanging out on (allegedly) the world's 34th-to-36th-largest yacht. Caroline Golum reviews highlights of the first post-lockdown Nitrate Picture Show, including Detlef Sierck (aka Douglas Sirk)'s Final Chord, Ernst Lubitsch's Cluny Brown, and Marcel Carné's Daybreak, plus controversial thoughts about the culinary scene in Rochester, NY. And Maxwell Paparella shouts out BAMCinemaFest highlights including Tyler Taormina's nocturne Happer's Comet and Rita Baghdadi's Middle Eastern metal doc Sirens.
Note: BAMCinemaFest runs June 23-30.
For more, our Patreon-exclusive bonus episode contains an extended discussion of Crimes of the Future, Top Gun: Maverick and Jon speed-ranking everything else he saw at Cannes. Join to listen.
The Screen Slate Podcast is supported by its Patreon members. Sign up and get access to bonus episodes, our lockdown-era streaming series archives, discounts, event invitations, and more.
Subscribe on Apple, Spotify, Google, Stitcher, iHeartRadio, or wherever you get your podcasts.