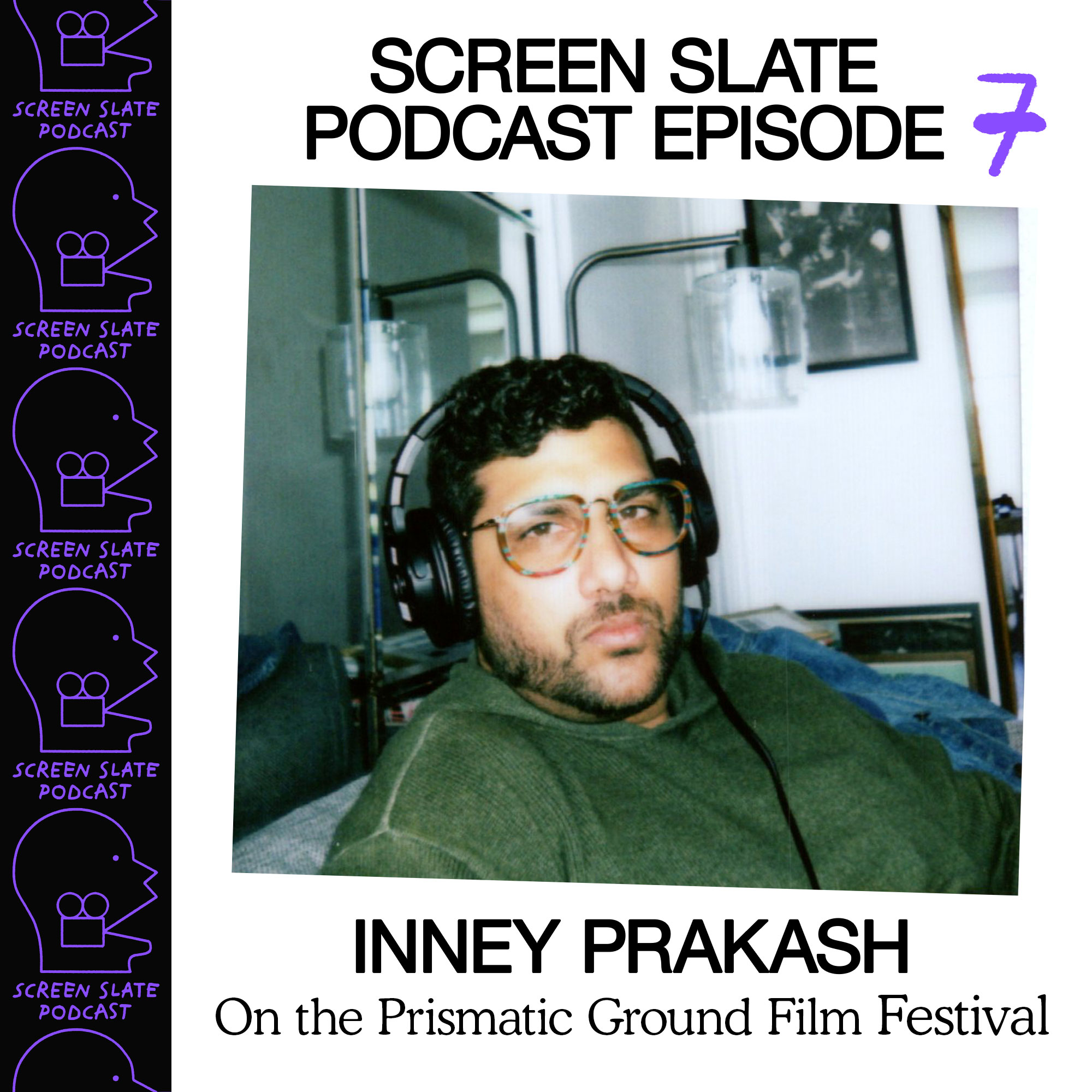 May 4th 2022
We talk to Prismatic Ground founder Inney Prakash about starting a new experimental/documentary film festival with no budget that pays filmmakers, actually programs from submissions, and is free and accessible to all worldwide. We also talk about how visiting the Criterion Closet changes you,  a New York niche celebrity performing lewd sexual acts on Succession, and more.

Hosted by Screen Slate editor Jon Dieringer, film archivist John Klacsmann, and filmmaker Caroline Golum. Audio engineer C. Spencer Yeh.

Prismatic Ground
Why I Started a Film Festival in 2021 by Inney Prakash

This episode of the Screen Slate podcast is co-presented with the German Film Office, an initiative of the Goethe-Institut and German Films.