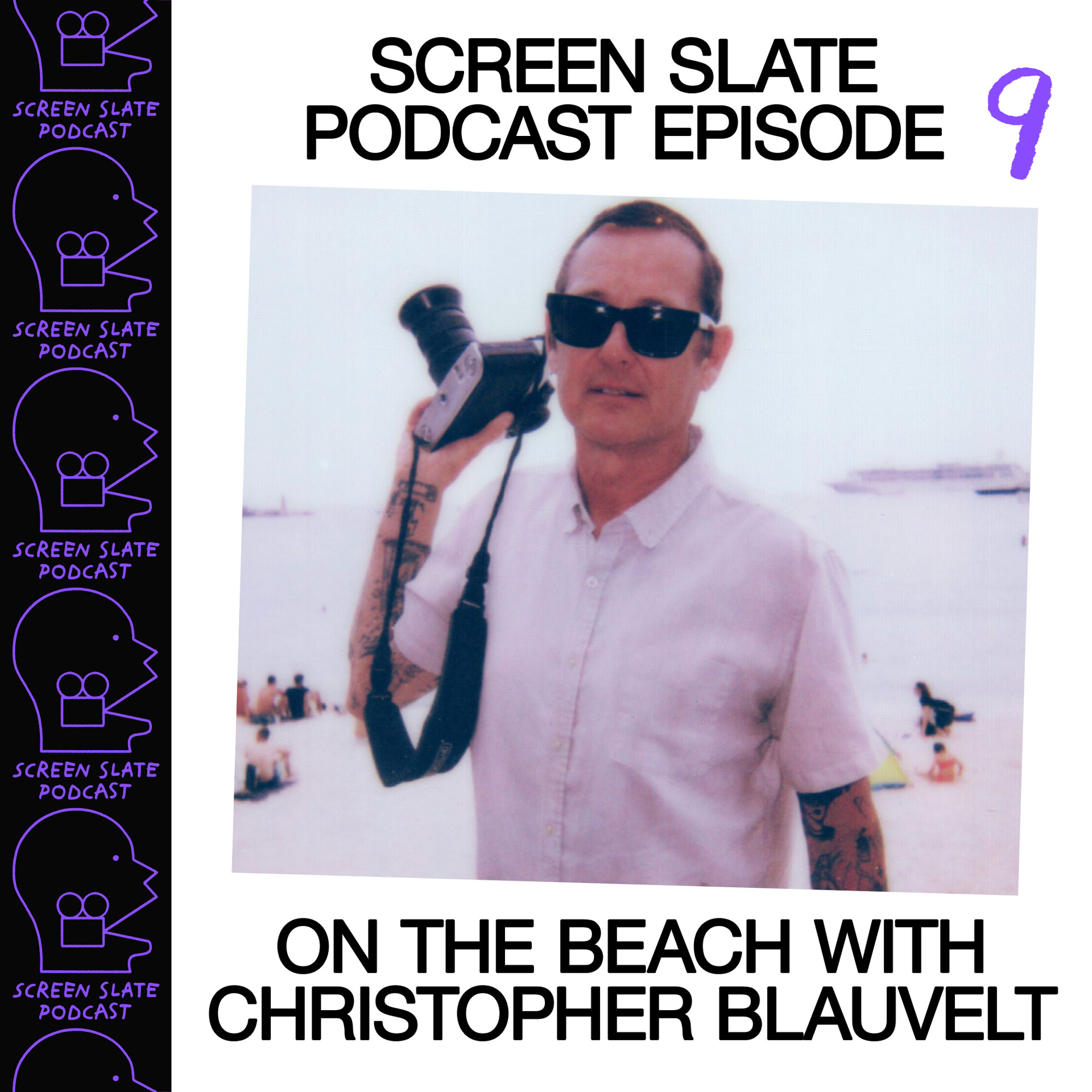 June 1st 2022
Recorded live on the beach along the Croisette: the great cinematographer Christopher Blauvelt meets up with Screen Slate to discuss his career behind the camera, including his five films with Kelly Reichardt—the latest of which, Showing Up, premiered in competition at Cannes. We talk about his family's multigenerational history on film sets, honing in on a minimalist approach to create space for quiet moments, and how his mentor Harris Savides helped him understand the camera department as more than just a trade. Plus: musings on Cannes, meeting Mr. T, and why his manager wants him to stop making so many friends.

Host: Jon Dieringer. Editor: C. Spencer Yeh.

The Screen Slate Podcast is supported by its Patreon members. Sign up and get access to bonus episodes, our lockdown-era streaming series archives, discounts, event invitations, and more.