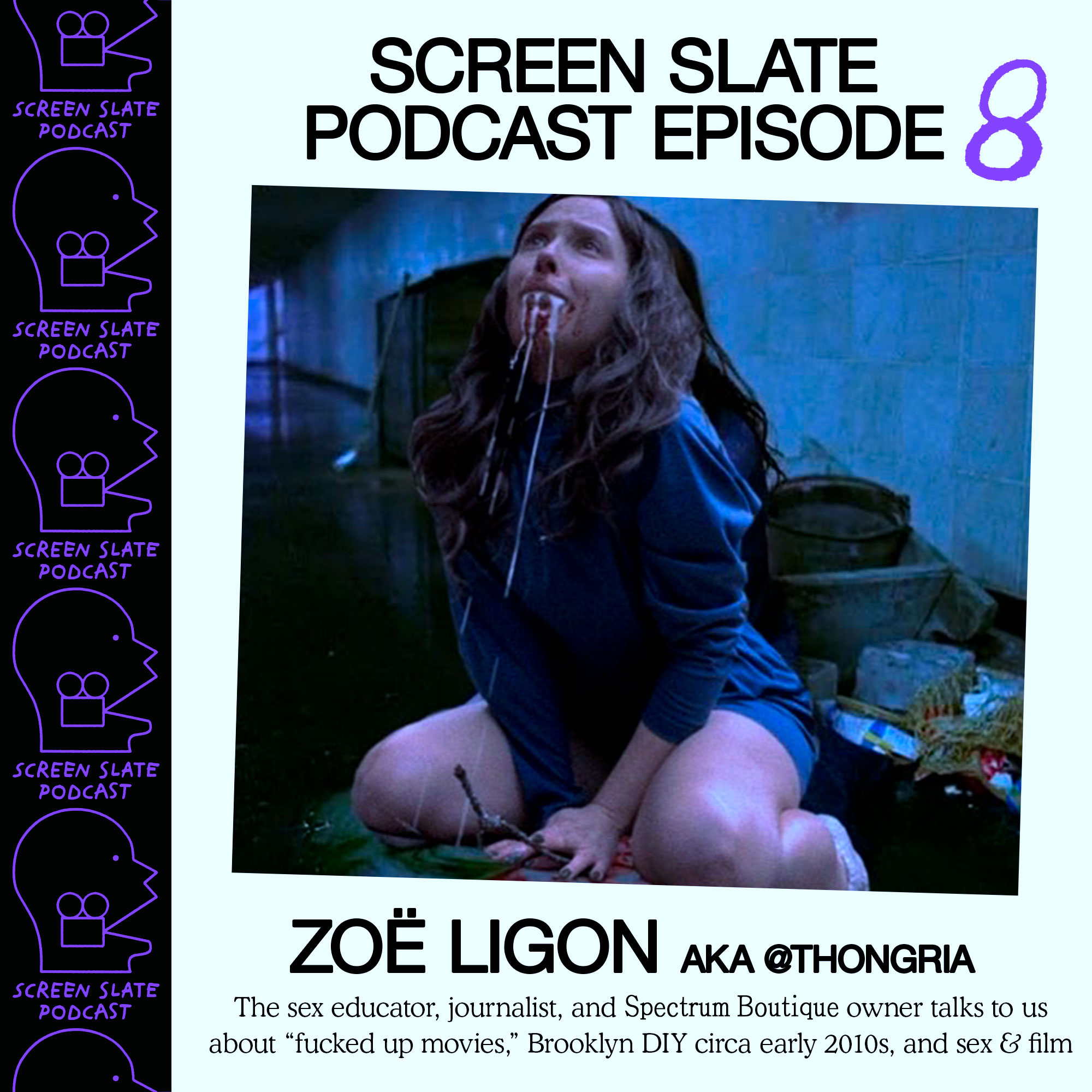 May 18th 2022
We welcome sex educator, journalist, and artist Zoë Ligon, aka the Dildo Duchess, to Screen Slate HQ. We talk about movies, sex, early Spectacle, late 285 Kent, and leaving New York to start sex-positive toy store Spectrum Boutique. Plus: an invitation to join her Discord for Effed Up Film Heads.

Hosted by Screen Slate editor Jon Dieringer with audio engineer C. Spencer Yeh on mic.

Zoë Ligon @Thongria on Instagram
Spectrum Boutique
Effed Up Film Heads Discord

This episode of the Screen Slate podcast is co-presented with the German Film Office, an initiative of the Goethe-Institut and German Films.