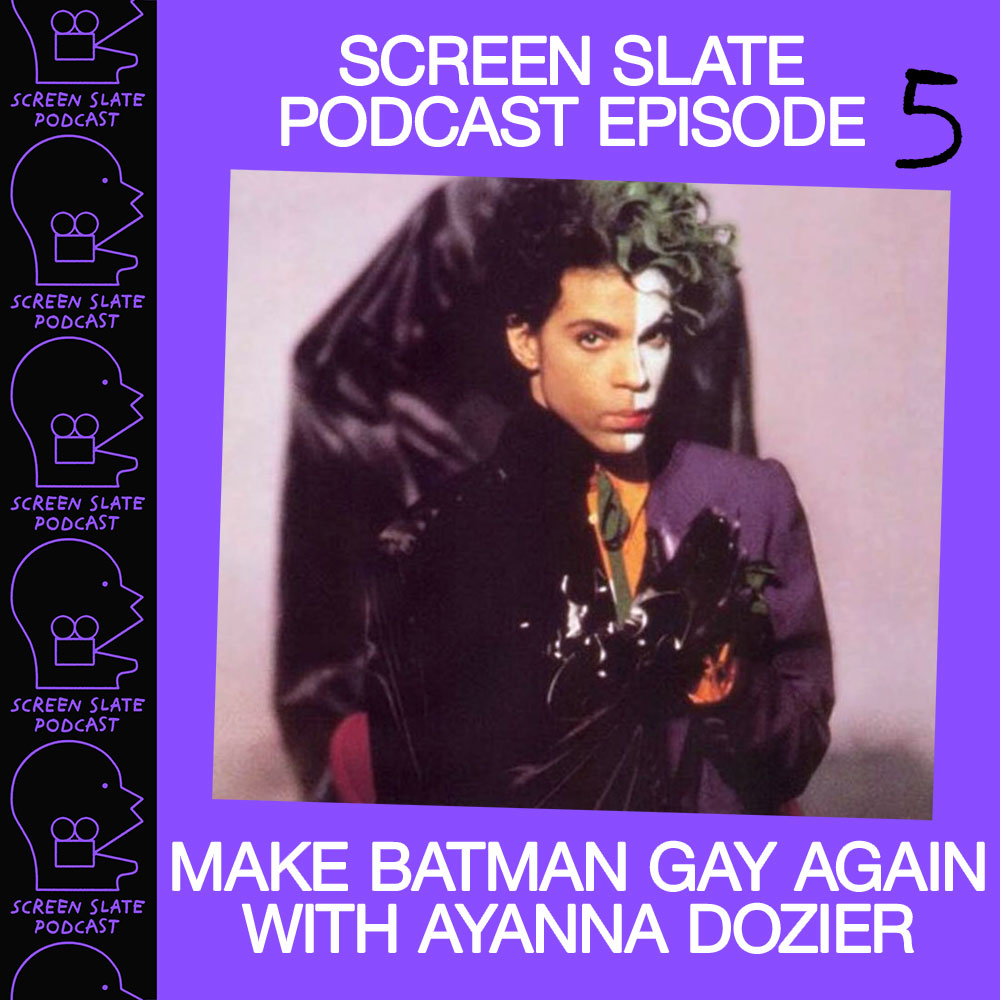 March 23rd 2022
Scholar, curator, artist, and Batman expert Ayanna Dozier, Ph.D., joins us to talk about the Caped Crusader and queer comic history. We chat about volcel Batman in The Batman, Prince and Kim Basinger fucking on tape during the '89 soundtrack recording sessions, Andy Warhol and Jack Smith's Batman, and more.

This podcast began with a discussion of museum labor in part one.

Hosted by fellow Batman scholars Jon Dieringer, film archivist John Klacsmann, and filmmaker/writer Caroline Golum.

This episode of the Screen Slate podcast is co-presented with the German Film Office, an initiative of the Goethe-Institut and German Films.