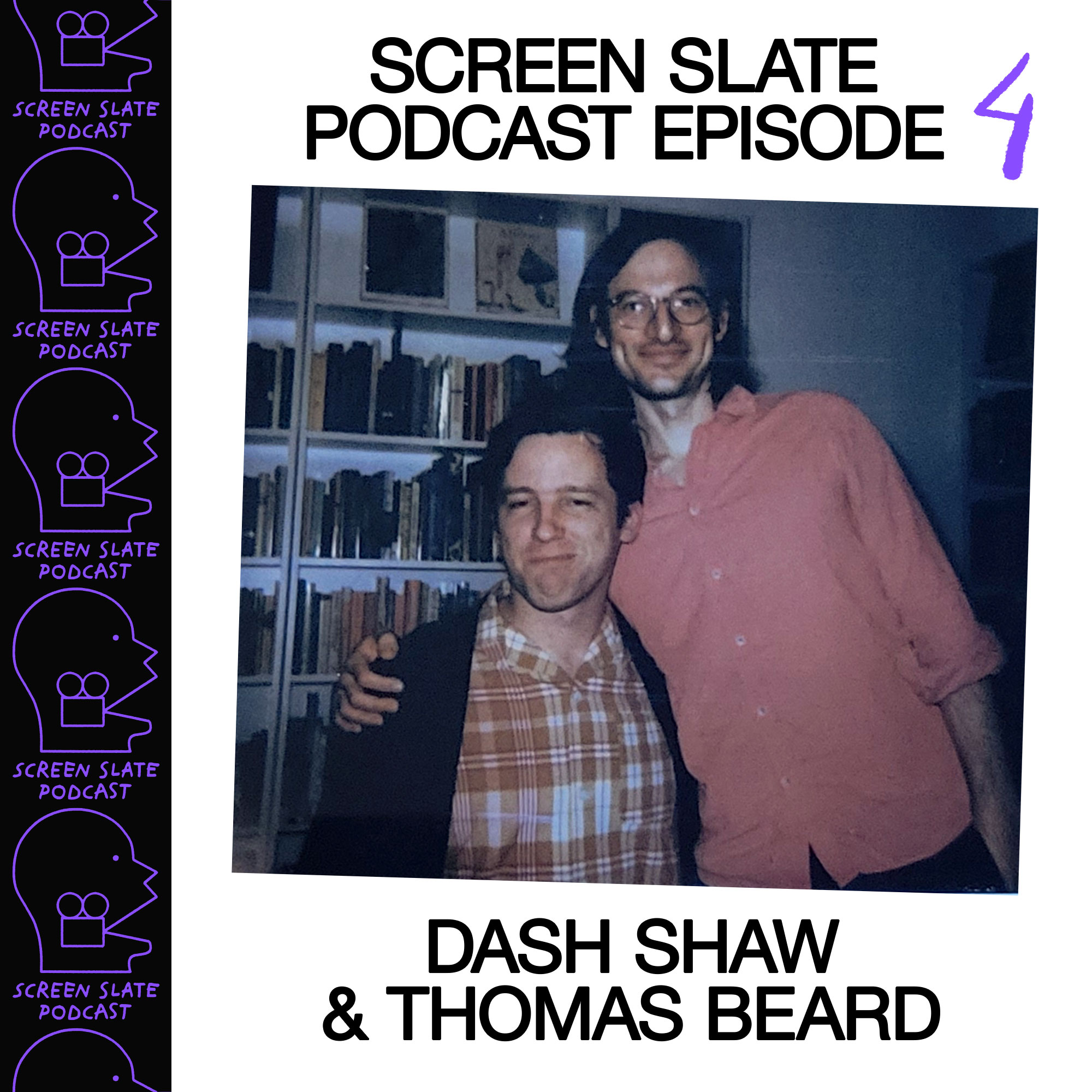 March 9th 2022
Hosted by Jon Dieringer and audio engineer C. Spencer Yeh
We visit Monday Night Books, Thomas Beard's speakeasy bookstore tucked in the back of Light Industry, to speak to cartoonist and animator Dash Shaw about Cryptozoo, Hungarian animation, and drawing inspiration from Starship Troopers and video game playthrough videos. And Beard (a former Desert Island Comics employee) fills us in on Light Industry's upcoming move and his pivot to becoming "the laziest bookseller alive."
Films etc. discussed:
Cryptozoo
My Entire High School Sinking Into the Sea
Starship Troopers & Showgirls (Paul Verhoeven)
Francis Picabia
Mad God (Phil Tippett)
Die Hard (John McTiernan)
Metroid
Bubble Bath (György Kovásznai)
X-Men
Ben Marra
Fear(s) of the Dark (Misc.)
Outer Space (Peter Tscherkassky)
Yo! A Romantic Comedy (Ryan Trecartin)
Junji Ito
Suehiro Maruo
Stanley Milgram
Line Describing a Cone (Anthony McCall)
Cover photo by Ed Halter.
This episode of the Screen Slate podcast is co-presented with the German Film Office, an initiative of the Goethe-Institut and German Films.