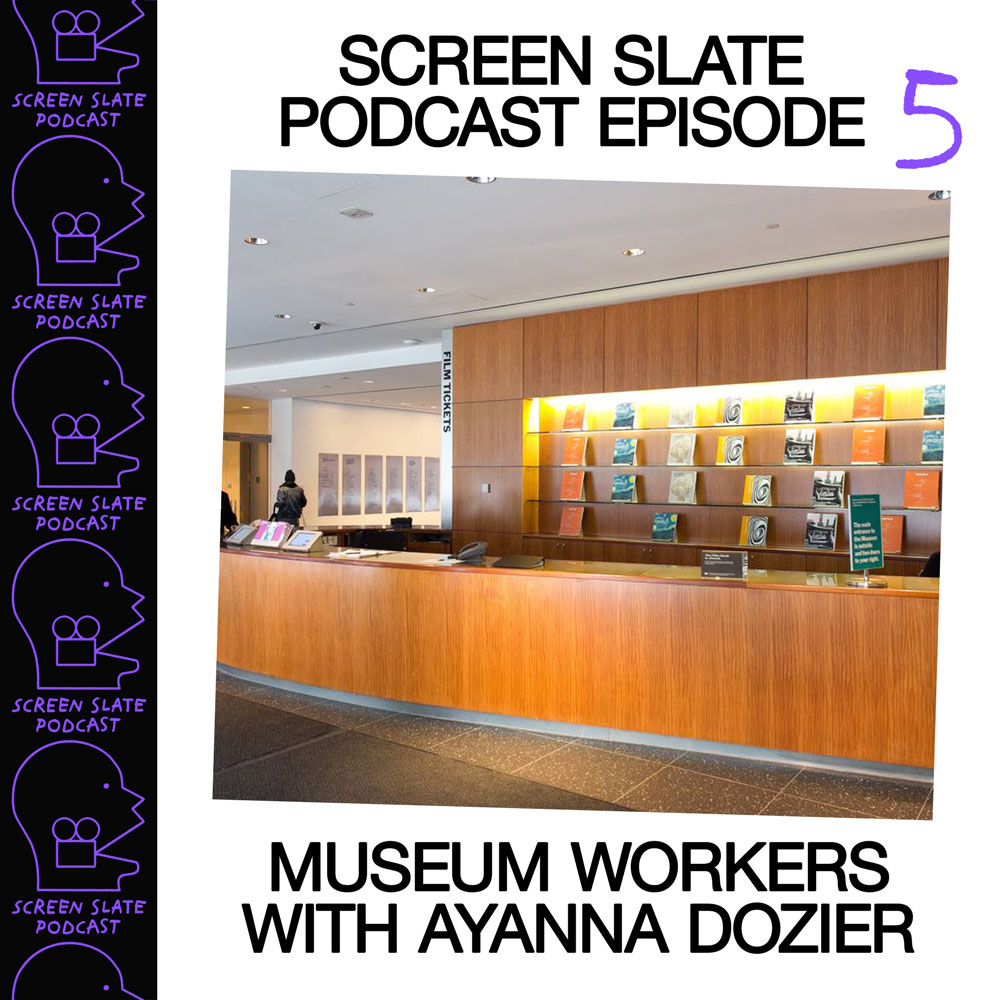 March 23rd 2022
Scholar, curator, and artist Ayanna Dozier, Ph.D., joins us for a two-part episode that begins with a discussion about front-of-house museum work prompted by the recent attack at the MoMA Film Desk. What does cultural labor really entail? What protections do workers have? How do architecture, outsourcing, and management trends shape workplace culture?

This podcast was originally planned as a discussion of Batman and queer comic book history, which continues in part two.

Hosted by Screen Slate editor Jon Dieringer, film archivist John Klacsmann, and filmmaker/writer Caroline Golum.

This episode of the Screen Slate podcast is co-presented with the German Film Office, an initiative of the Goethe-Institut and German Films.
Correction: one of the MoMA assault victims was previously misgendered in this podcast. We sincerely apologize for this error and have edited two places where it occurred.