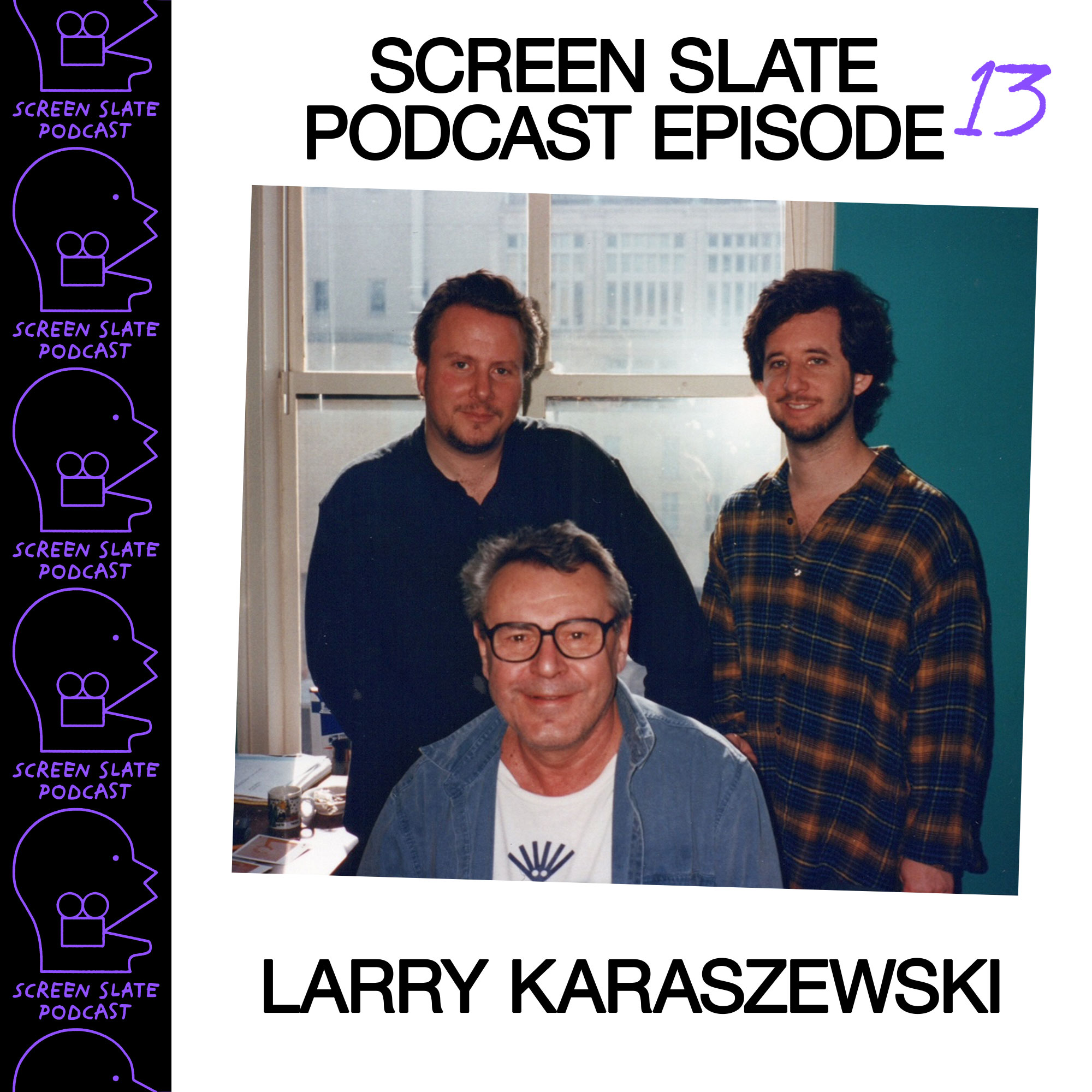 September 7th 2022
Screenwriter Larry Karaszewski and his career-spanning collaborator Scott Alexander reinvited the modern biopic with films like Ed Wood, The People vs. Larry Flynt, Man on the Moon, and Dolemite is My Name. On the eve of a trip to NYC for Film Forum's Miloš Forman retrospective, Karaszewski spoke to Screen Slate editor Jon Dieringer about working with the great Czechoslovak filmmaker, subverting the Great Man cliché, and discovering the essence of a character. An inexhaustible cinephile, Karaszewski also fills us in on LA's booming film culture, the new Academy Museum, and how he never lets an opportunity to rope a famous actor into a screening of their most obscure movie go to waste.
Miloš Forman 90 runs September 9 through 22 at Film Forum. On Monday, September 12, Karaszewski appears for a Q&A with The People vs. Larry Flynt and an intro for Man on the Moon. Additionally, he'll do a convo and Q&A with Ed Wood Monday, September 7 and Dolemite Is My Name on Saturday, September 10.

Hosted by Jon Dieringer. Audio post by C. Spencer Yeh. Photo: Larry Karaszewski (L), Scott Alexander (R), Miloš Forman (C).

The Screen Slate Podcast is supported by its Patreon members. Sign up and get access to bonus episodes, our lockdown-era streaming series archives, discounts, event invitations, and more.