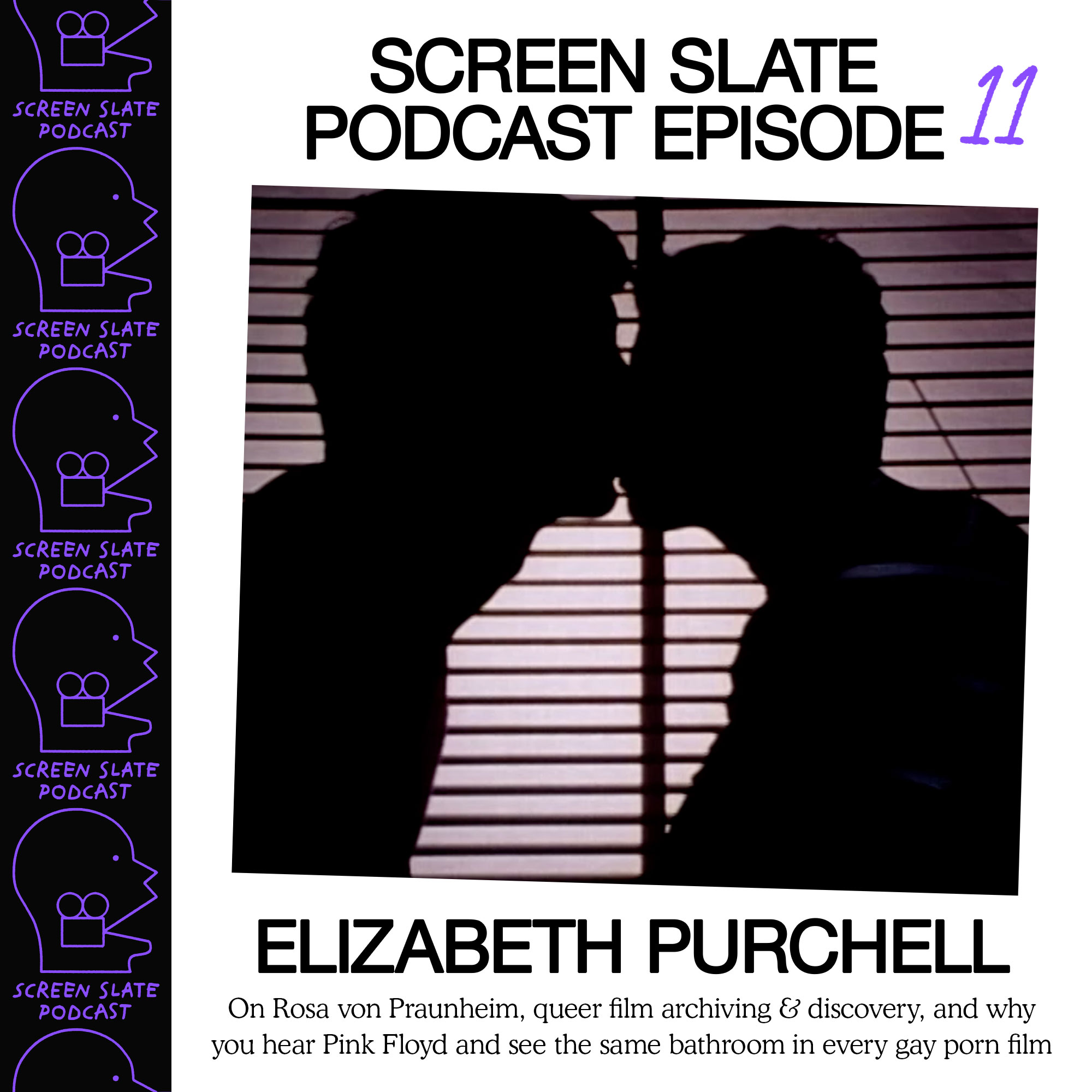 July 14th 2022
We speak to queer film historian, archivist, filmmaker, programmer, writer (and occasional Screen Slate contributor) Elizabeth Purchell while she was in town to present a Rosa von Praunheim retrospective. We talk about the pioneering queer German filmmaker before doing a deep dive into adult films: the history, the culture of collecting, tracking down rare porn films like Zoomerang! in "Ultravision," the various Gay Jesus movies, and why you hear Pink Floyd and see the same public bathroom in every gay porn film from the 70s.
Hosts: Jon Dieringer & C. Spencer Yeh
Ask Any Buddy on Instagram
Elizabeth Purchell on Letterboxd & Twitter
Personal website
Screen Slate author page
C. Spencer Yeh's trailer for Drive (Jack Deveau, 1974)
The Screen Slate Podcast is supported by its Patreon members. Sign up and get access to bonus episodes, our lockdown-era streaming series archives, discounts, event invitations, and more.
Subscribe on Apple, Spotify, Google, Stitcher, iHeartRadio, or wherever you get your podcasts.