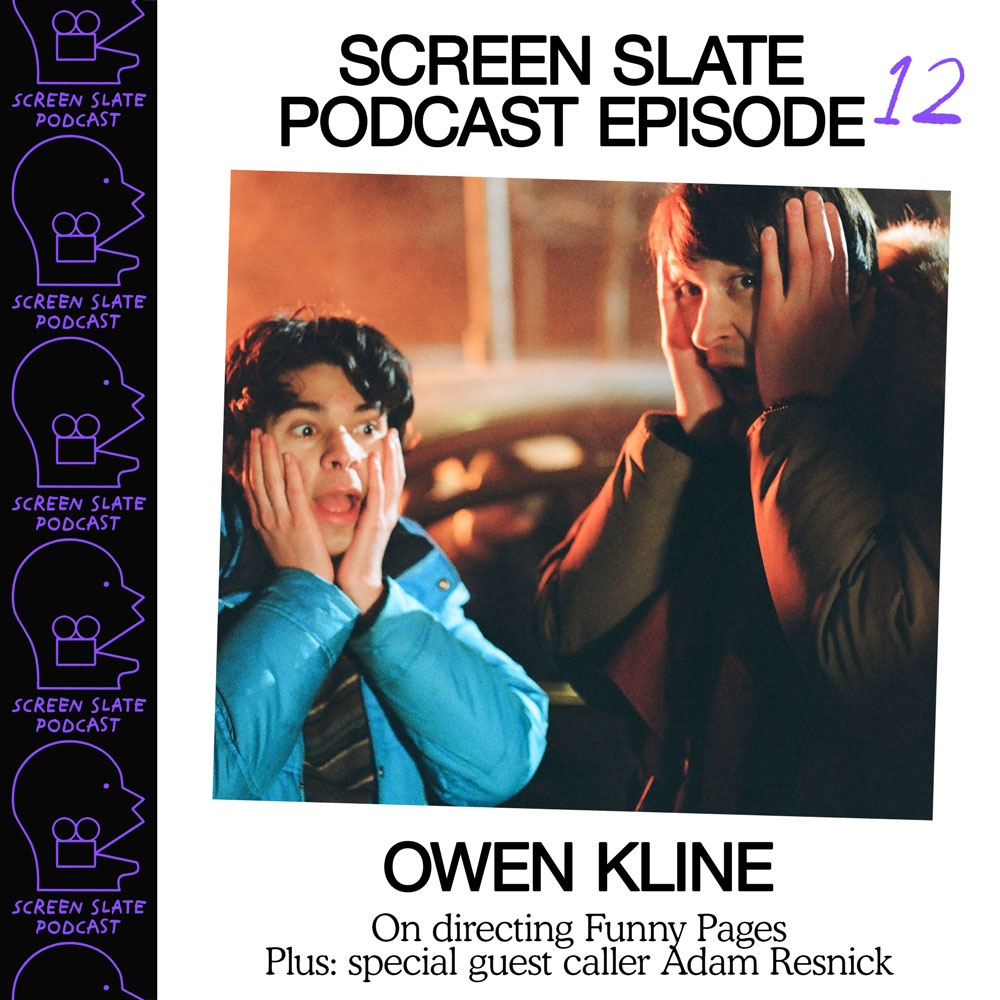 August 25th 2022
Our friend Owen Kline visits Screen Slate HQ to talk about his feature directorial debut Funny Pages, about a teenage cartoonist who strikes up a demented friendship with a former low-level comic artist. We talk about "being into old shit," MAD Magazine, maintaining continuity over a multiyear shooting schedule, working with Louise Lasser, premiering at Cannes, and more. Plus we call up Adam Resnick (Late Night with David Letterman, Get a Life, Cabin Boy) to shoot the shit and talk about an awkward adolescent father-son filmgoing experience.

Funny Pages trailer
Funny Pages at FLC, Angelika and other cities
Will Not Attend: Lively Stories of Detachment and Isolation by Adam Resnick
Bonus episode with Owen Kline & Adam Resnick for Patreon supporters

Hosted by Jon Dieringer, Caroline Golum, and John Klacsmann with audio engineer C. Spencer Yeh.

The Screen Slate Podcast is supported by its Patreon members. Sign up to get access to bonus episodes, Discord access, our lockdown-era streaming series archives, discounts, event invitations, and more.
Subscribe on Apple, Spotify, Google, Stitcher, iHeartRadio, or wherever you get your podcasts.