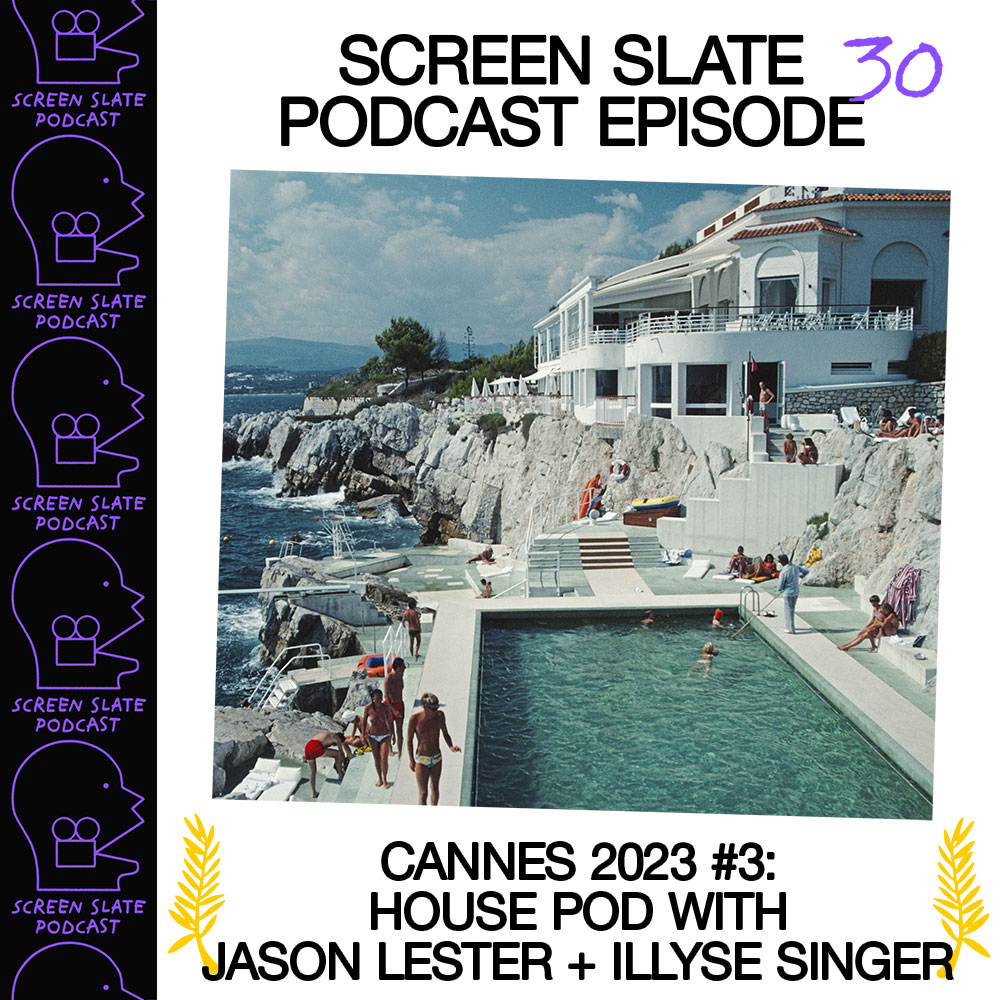 May 26th 2023
Recorded live from the Screen Slate Villa at the 2023 Cannes Film Festival, this pod features Roxy Cinema New York programmer Illyse Singer and filmmaker Jason Lester in a frank discussion about "the different Cannes within Cannes."
Jason covers the history of the Cannes market and how it's adapted to changing distribution models. And Illyse talks about being a programmer at Cannes and New York representation at the 2023 festival. We also get into how indie filmmaking functions differently in NY and LA, the festival's capitulation to TikTok influencer culture, festival director/Judo expert Thierry Frémaux's run-in with the police, and veteran party crashing tips from Jason's dad, Commando director Mark L. Lester. Plus discussion of Todd Haynes's superlative, tabloid-y May December, Jonathan Glazer's acclaimed The Zone of Interest, and the Friedkin/Ferrara knock-off Black Flies.
Subscribe on Apple, Spotify, Google, Stitcher, iHeartRadio, or wherever you get your podcasts.
The Screen Slate Podcast is supported by its Patreon members. Sign up and get access to bonus episodes, our lockdown-era streaming series archives, discounts from partners like Criterion and Posteritati, event invitations, and more.