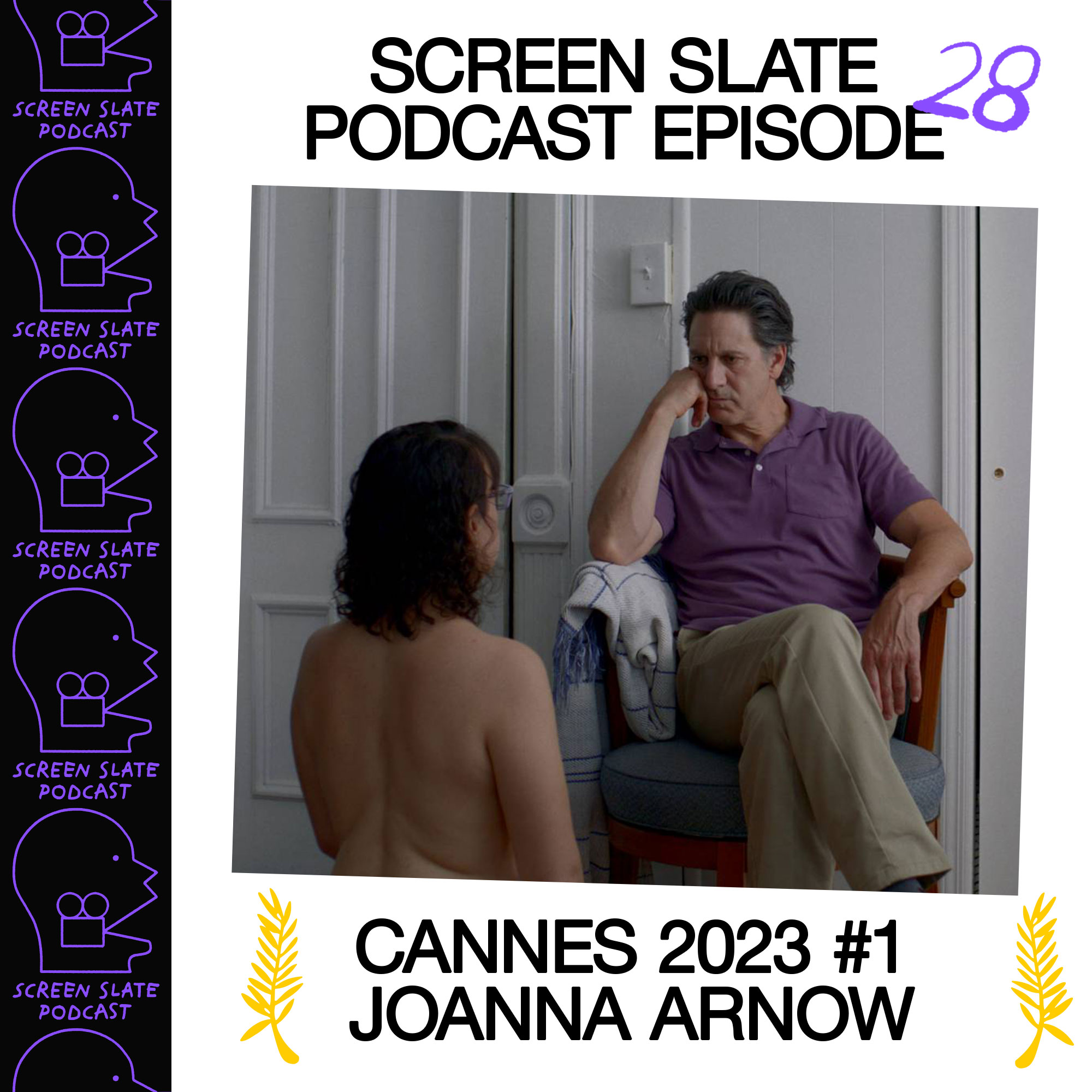 May 24th 2023
In our first Cannes audio dispatch, Screen Slate editor Jon Dieringer speaks to Joanna Arnow about her film The Feeling That the Time for Doing Something Has Passed, one of the breakout hits of Quinzine 2023. We cover her shift from documentary self-portraiture to autofiction, casting, and finding the right moment to enter and exit scenes in editing. Plus: the inside scoop on Arnow's Harry Potter musical and frequent Screen Slate pod co-host John Klacsmann's place in the Arnow cinematic universe.
Subscribe on Apple, Spotify, Google, Stitcher, iHeartRadio, or wherever you get your podcasts.
The Screen Slate Podcast is supported by its Patreon members. Sign up and get access to bonus episodes, our lockdown-era streaming series archives, discounts from partners like Criterion and Posteritati, event invitations, and more.