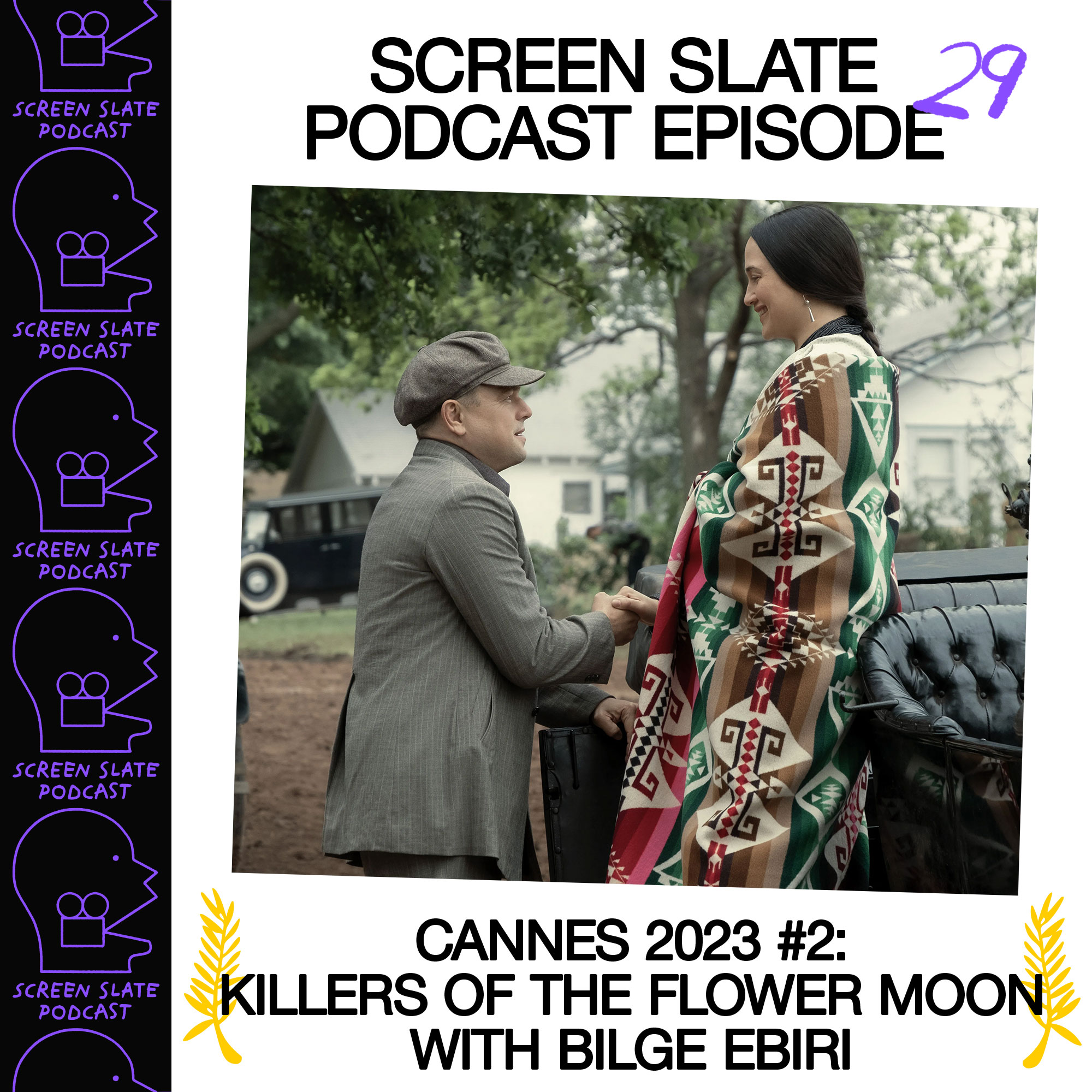 May 25th 2023
New York Magazine/Vulture film critic Bilge Ebiri joins Screen Slate editor Jon Dieringer in Cannes go long on Martin Scorsese's Killers of the Flower Moon. In this spoiler free-ish discussion, we cover how the film fits into the Goodfellas crime mold and smartly diverges from the book to center the Osage characters. We also talk about where DiCaprio and De Niro's performances fit within their body of work for Scorsese and its place in his overarching project of chronicling America through its corrupt institutions.

We also discuss the general themes of tyranny and absolute power running through the 2023 Cannes Film Festival (with shoutouts to the unintentional hilarity of Firebrand) and repertory film culture in Paris, including the joy of watching shitty torrent rips at La Cinémathèque française.
Ebiri's review of Killers of the Flower Moon
Subscribe on Apple, Spotify, Google, Stitcher, iHeartRadio, or wherever you get your podcasts.
The Screen Slate Podcast is supported by its Patreon members. Sign up and get access to bonus episodes, our lockdown-era streaming series archives, discounts from partners like Criterion and Posteritati, event invitations, and more.