Featured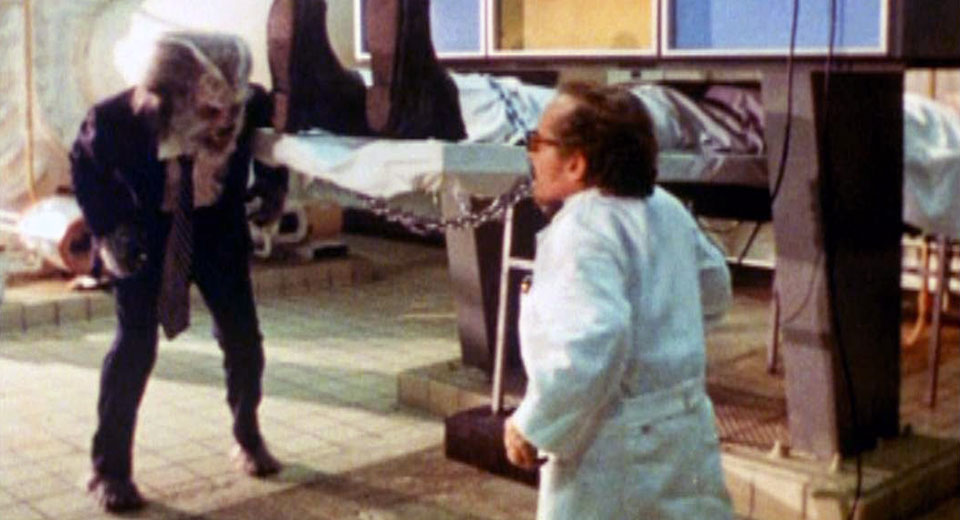 November 29th 2019
In the midst of a wolf attack in the inhospitable countryside of Budapest, White House staffer Jack Whittier is viciously bitten and murders a local man, whose mother warns the unwitting American and his sexy, unfazed girlfriend about the "mark of the beast." On returning to the states, Whittier is promoted to Press Secretary, but he soon finds himself transforming into a wolfman and launching lethal, politically advantageous attacks during each full moon. He struggles to find someone who will believe his story, all the while tortured by guilt over the crimes he's committed and virtually impotent to prevent further carnage, until finally the supernatural truth can no longer be denied.
Such is the basic plot of what could be a fairly typical werewolf film. Written and directed by Milton Moses Ginsberg, The Werewolf of Washington is rather an often hilarious, if on-the-nose satire about the Nixon government that premiered in 1973, deep in the thick of the Watergate revelations. Featuring slapstick gags in the presidential bowling alley and unforgettable lines like "It was a werewolf, you racist pig," seductions that commence with "I think your father's a cross between Abraham Lincoln and Jesus Christ," and a constant misuse of the word "pentagram" for "pentagon," the film also doesn't skimp on genre flourishes—dramatic shots of a full moon over the Capitol Building, a great 1970s horror score, stop-motion transformation sequences that are both quaint and beautiful. Whittier is played by a gloomily handsome, jaw-forward Dean Stockwell, attempting a career comeback after spending a few years on a commune (and prior to a more successful relaunch via Paris, Texas and Dune), whose performance may be a bit hammy, particularly when he attempts to crawl on all fours or shrieks with insufficient provocation, but whose eyebrows are undeniably watchable.
Vague conspiracy signposts, like a basement science lab in the Pentagon or a sunglassed suit surreptitiously photographing a sloppy White House planning session, give the film an enjoyable twinge of paranoia. This is overwhelmed throughout by blatant racism and absurdly cynical maneuvers against the press on the parts of the President and Attorney General, which seem heavy-handed until compared with the Nixon tapes, at the time yet to be released to the public. Ginsberg's previous directorial outing, Coming Apart, has relatively recently achieved a cult status that has helped launched a late career for Ginsberg in the form of video-essays, also playing at Spectacle this month. It's hard to imagine The Werewolf of Washington gaining similar momentum, but the film is indisputably funny, despite its prescience and present applicability, and deserving of critical reappraisal.