Featured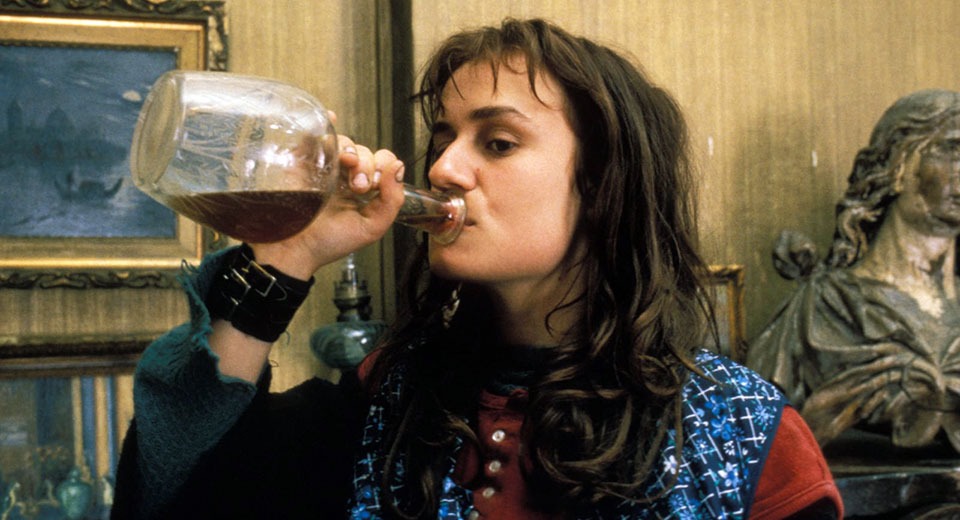 December 22nd 2019
New York City is "grappling" with its biggest homelessness crisis in decades. De Blasio says he's earmarking units for the homeless in new affordable housing developments even as conservative community boards rise up against any proposed shelter construction. But are more fortunate New Yorkers' attitudes changing? Are more of us beginning to think of "the homeless" as a category that we could easily fall into given the right combination of adverse circumstances, or do we consider them a population apart? In other words, how fundamentally different do those of us with fixed domiciles consider ourselves from those of us who lack them?
Even if Agnès Varda, the doyen of the French New Wave, wasn't explicitly setting out to answer this question when she made her "anti-detective film" Vagabond (1985), it hovers over the whole drama. Shot like an observational documentary, featuring from-the-hip B-roll and regular breakage of the fourth wall, it has an air of investigative journalism. The way Varda's interviewees (mechanics, truckers, farmers, domestic workers) feel about young drifter Mona (a 17-year old Sandrine Bonnaire) is gendered: the men tend to think she's scheming and repulsive, while most of the women are jealous of what they perceive as her freedom. ("She's free, she goes where she wants!") She does seem to do as she pleases: she squats in a chateau ("le squat"), smokes weed ("le shit"), and sports a deliberately crusty appearance ("Elle ne porte pas un look clean"). But what is she really free to do? Free to shiver in a tent? Free to be guilt-tripped by hippies? Free to be assaulted in a field? She may be free from monogamy and wage labor, but also from companionship and stability. (The film's French title points to this liberation/deprivation duality: Sans toit ni loi, roughly No Roof, No Law.)
Varda uses music sparingly: in a hauntingly dissonant modern piece by Joanna Bruzdowicz over the Millet-like opening shot, diegetically whenever Mona turns on a car radio (invariably Eurodisco), and end credits music composed by bit player Emmanuel Protopopoff (the guy giving blood and drinking free wine).
In Vagabond, Varda created an oft-imitated naked realist style, but note also the nod to formal experimentalism implied by the film's dedication to nouveau roman pioneer Nathalie Sarraute. Varda credited herself with the film's "cinécriture," a mysterious neologism that suggests the film was written on celluloid, as though the pre-photographic instance was the ink and Varda's camera the quill.