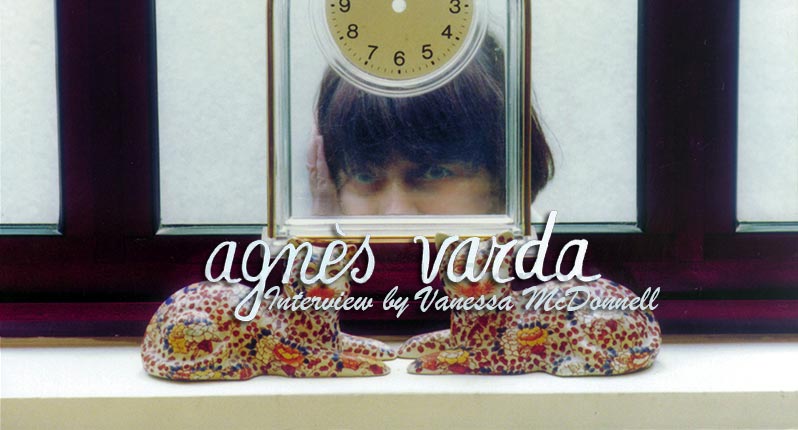 June 9th 2016
Film Society of Lincoln Center's 2015 edition of Art of the Real, which continues through April 26th, features a tribute to the great Agnès Varda, creator of nearly equal numbers of documentaries and narrative films over a career spanning sixty-years. The boundaries between them are fluid; all of her films are an elegant marriage of reality and artifice. Varda is a pioneer in this and many other respects. She didn't wait around for the women's movement to unfold before going ahead and doing what she wanted to in mid-50s France, and she didn't look to other filmmakers for instruction or example. She invented her own unique style instead and ended up heralding the French New Wave in the process.
Varda's own voice is a strong presence in her films, and it is distinct. Her personality, inventiveness and sense of humor ripple though her films, and her relationship with her subjects is warm and open. When she is reminded that Sartre said, "Hell is other people," she replies, "Well, I don't agree with Sartre. I like others."
---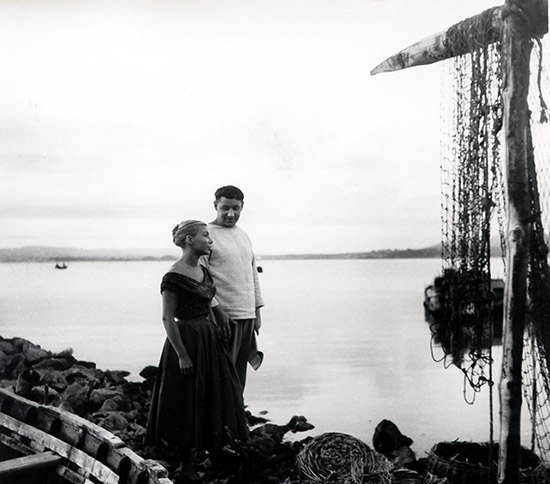 Agnès Varda's first job at age 18 involved ferrying fishermen out to sea and mending nets in the fishing village of La Pointe Courte, near Sète in the South of France, and during that time she took notes. She returned a few years later to make La Pointe Courte, casting the entire village to go about their everyday lives in front of her camera and interweaving another narrative about two young lovers who visit the island, played by professional actors Silvia Monfort and Philippe Noiret. Varda has remained close with the villagers from La Pointe Courte throughout her life.
Vanessa McDonnell: From your very first film, you've brought elements of narrative filmmaking into your documentary practice and vice versa. Your realities are very flexible, and in this way you achieve something much more interesting than just documentation or fantasy. Do you think this is a natural outcome of your working methods, or did you set out to find a way to achieve this?
Agnès Varda: Your question is so perfectly composed that it contains my answer. It feels natural to erase or smooth the borders between documentary and fiction, even though when I do a documentary I am at the service of the subject, or the subjects. Real people have sometimes such a personality that they become characters. When I work with actors, on the other hand, I try to catch the elements of reality that present themselves. I also try to stay true to myself as the observer, the empathic witness, the author.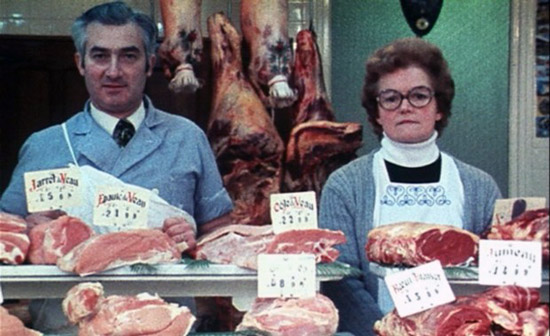 When Varda was still in her thirties she was named "the grandmother of the New Wave". Her assignation as progenitor twice removed instead of founder is frustrating and arbitrarily linked to the fact that Godard's À Bout de Souffle and Truffaut's Les Quatre Cent Coups were released in 1959 (just three years after La Pointe Courte). Varda has discussed these matters with amusement, and she addresses her place in the origins of the New Wave in her 2008 film The Beaches of Agnès with a mischievous and self- assured levity. If Varda's films did spring from a different "fund of culture" as Godard put it, it may have something to do with her remarkable ability to remain open and agile in her filmmaking, using whatever presents itself as material and dispensing with her own preconceived notions about the film she's making as she's making it. I asked her if she thinks that women are better at this kind of filmmaking, but she is too polite to answer. Varda's own definition of the French New Wave is as generously expansive as it is straightforward: "They were people less than 30 years old making films for less than 30m (francs), with a lot of scenes in the street."
VM: You've talked about taking advantage of chance during filmmaking, and your openness and delight with the world around you is such a wonderful part of your voice. It's a very active - not passive - kind of observation, a specific way of adapting to circumstances.
AV: I repeat here and there that Chance is my first assistant. Very often something comes up and adds life or surprises to what I'm shooting. Also, I am impressed that people in difficult situations remain connected with a sense of humor or self observation, because filming is such an intensive way of being totally in the here and now.
VM: Did your film Daguerreotypes come about somewhat by chance? You were at home in Paris with a young child to care for so you couldn't travel for a film. It seems like you were able to look around you and find a subject.
AV: Well, you know a lot about me. True, I was happy to have a newborn baby and did not wish to be away for shooting. Chance gave me a proposition from a German television channel to do a project on my shopkeeper neighbors I had spoken about. So I was able to make the film and never be more than 90 meters away from my baby!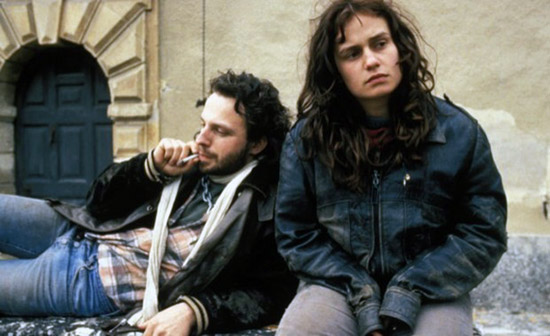 Vagabond uses multiple perspectives to tell the story of a young woman named Mona who has rejected her ordinary life as an office worker, choosing instead to wander and live hand-to-mouth. The Gleaners and I explores a world of people who literally live from what others throw away, and also encompasses personal, philosophic and artistic kinds of gleaning, including the filmmaker's own. Each film exhibits a fascination with the rejection of societal rules, especially for women, and are more personal, though no less political, follow-ups to some of Varda's earlier films which overtly concern revolution, like Black Panthers, Salut les Cubains, and Women Reply: Our Bodies Our Sex.
VM: A couple of years ago, you were the guest Artistic Director for the AFI Fest, and you screened Cassavetes' A Woman Under the Influence. It's so interesting to think about this film and Vagabond together. You've said about Vagabond: "… in a way we all have a Mona. We all have inside ourselves a woman who walks alone on the road. In all women there is something in revolt that is not expressed." Do you see a connection between the two films?
AV: I am glad you kept my quote, because I would not have remembered as clearly. In the Cassavetes film, which is so beautifully made, he follows and understands the back and forth of [Gena Rowland's character] Mabel; the Mabel SPIRIT. I care about Mabel in her rebellion, she is fragile, slightly sick but full of love. Mona the Vagabond, on the other hand, doesn't love anybody and is a rebel without a cause. I was interested in her behavior.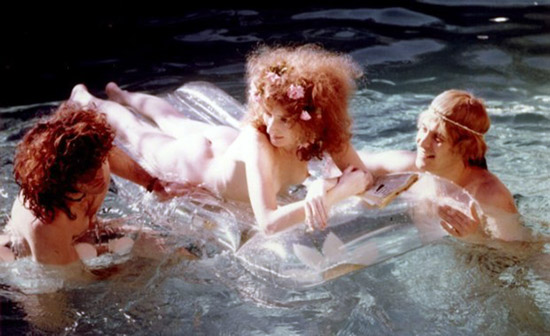 Cassavetes had his LA period, where he seemed to rejoice in shining a bright light on the Californian versions of his familiar human follies. Varda came to LA a little earlier and with less cynicism. The further remove of her perspective put her in a more observational position, and she used the interesting people she encountered as characters and had them play themselves, including her eccentric, houseboat-dwelling uncle and his entourage in Uncle Yanco and Warhol star Viva and the writers of the musical Hair in Lions Love.
In recent years, Varda has communed with Los Angeles once again as a venue for her installation art. This visual art work is her current chapter as a maker: "My first life was as a photographer, my second life was as a filmmaker, and my third life is as an artist— an artist who makes film, photography, constructions, installations."
VM: You made so many wonderful films in Los Angeles: Uncle Yanco, Lions Love and Mur Murs, about murals in LA. Visual art from your Agnès Varda in Californialand show at LACMA is now part of their permanent collection.
What was your impression of Los Angeles when you first arrived from France? What's it like to be part of contemporary LA film and art culture?
AV: When I came to L.A. to live there with Jacques Demy who was shooting a film, I had no idea I would fall in love with that city and its flamboyant counterculture. It was 1968, and it inspired me instantly to make the film Lions Love. Who would have imagined that almost 50 years later, my work would be a part of the LACMA collection…what a joy! The piece they acquired is very much related to my first years in L.A., back in the days of Andy Warhol, Marshall McLuhan, Jim Morrison, the first Women's Studies programs in universities, Hair and small white convertible cars. Those were the years! The work is a board on which I wrote: "I hate all kinds of entertainment including life." It's a joke, of course. ■