Featured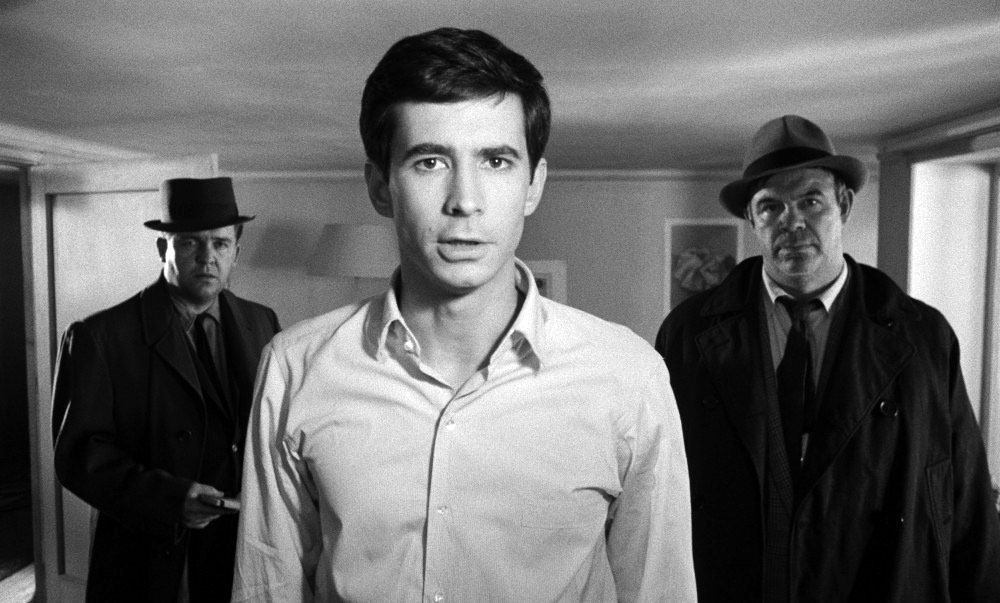 September 3rd 2017
Welles' adaptation of Franz Kafka's The Trial (enjoying a revival run at Film Forum ) seems like such a match made in heaven. Kafka's novel furnishes Welles with material for his most surreal longform film outing. The story of the Trial, which is simplified even more by Welles' frighteningly intoned parable at the beginning of the film, is that of Joseph K, a typical office worker who is accused and arrested. However his arrest is abstract, meaning he can go about his daily life as before, only from time to time appearing for impromptu hearings. The crime: he and we never do find out, and ultimately he and we forget to ask. This conception of abstract "punishment" recalls Foucault's vision from Discipline and Punish, where "justice" and "punishment" are moved from the site of the physical body to a more abstract place, which augments our ideas of freedom and guilt. Jospeh K is under arrest not because he is locked up but because he is classified as under arrest and he is guilty not because he has committed a punishable offence but because he is classified as guilty within a system.
The Trial is filled with wide, low ceilinged rooms where characters chatter incessantly, and move constantly across spaces and through doorways. It is a horizontal, unreal world, where the possibility for transcendence seems to be literally cut off for Anthony Perkins' Joseph K. There is no way up and out of the absurd labyrinth, only room after room where words weave webs which only sometimes contain meaning worth holding onto. The film is both a frustrating exercise in meaningless absurdity and a breathtaking work of art which never ceases to lead the viewer into another space that seems siphoned from our dreams. The most intense and telling moment of the film comes when Joseph K finds himself in a small closet where two men (detectives he had lodged a complaint about) are being humiliated and beaten, their frightened faces intermittently illuminated by a swinging overhead lamp. In the closet, this small, hidden space, the threat of violence behind the meaningless absurdity of the bureaucratic monstrosity lives—the engine of fear which drives the system's motor of conformity and hopelessness.
The Trial is showing at Film Forum in a new 4K restoration through January 5, 2023.