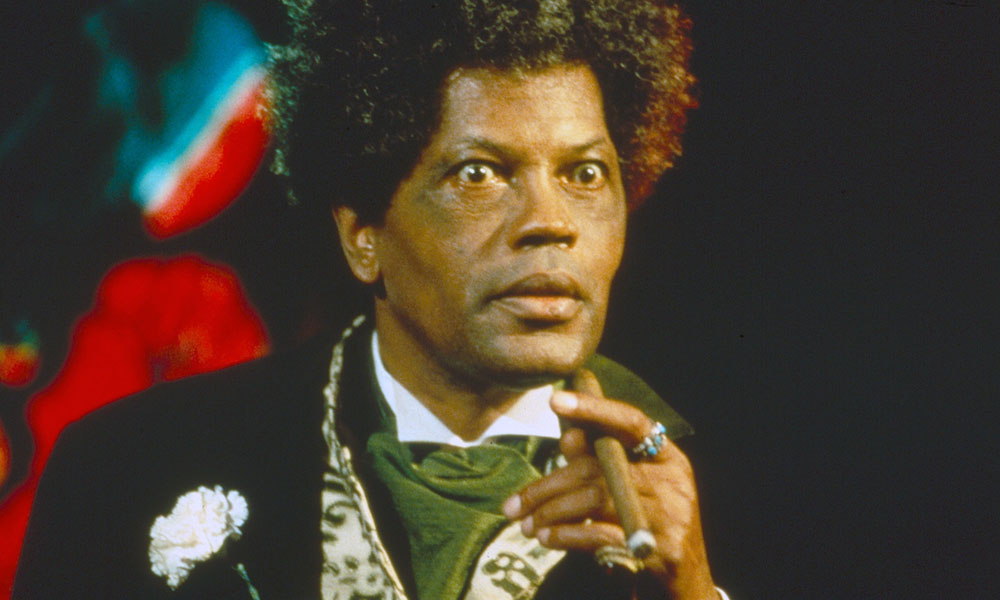 October 13th 2021
As the mid-'90s rolled around, American cinema was awash with hood movies, with films like Boyz n the Hood (1991), Menace II Society (1993), Juice (1992), and Jason's Lyric (1994) on multiplex screens around the country. By 1995—a year that saw genre entries like Friday, New Jersey Drive, and Clockers—the hood movie had become a pop-culture staple bordering on paradox (and parody, if the following year's Don't Be a Menace to South Central While Drinking Your Juice in the Hood is any indication). Rusty Cundieff's searing horror anthology Tales from the Hood laid the genre to rest, then exhumed and reanimated it, all in 98 minutes.
With Spike Lee credited as Executive Producer and a gold-selling soundtrack featuring Wu-Tang Clan and Gravediggaz, Tales from the Hood also boasts a cast of genre luminaries like Wings Hauser and the late, great, Clarence Williams III. Its tone is decidedly grim, even compared to its genre contemporaries. In 1995, two white cops meeting their demise (by decapitation and crucifixion, respectively) at the hands of a resurrected Black rights activist was not an expected sight at a multiplex matinee in a film that opened on nearly one thousand screens.
What's most striking about Tales from the Hood more than twenty-five years later isn't how transgressive it was upon its release, but how well it works in every other dimension. This is pure EC Comics material: political, human, grotesque, and energetic in equal measure. There are moments bordering on surrealism that offer some of the finest visuals of '90s horror (the expressionistic nod to A Clockwork Orange in the final segment is especially powerful). Despite having existed in the pop-culture lexicon for over two decades, the movie still manages to feel utterly fresh—which cannot be said for most horror films of the decade.
It needs to be mentioned just how sincere Tales from the Hood is; it isn't at all concerned about living up to any misconceptions about its playful title or key-art (featuring the now-iconic skull adorned with gold tooth and shades and the "Chill or Be Chilled" tagline), and it doesn't pull any punches when handling topics like police brutality, domestic violence, or systemic racism. That this film exists, let alone without a shred of irony, says a lot about its creators, but that it's one of the few masterpieces of horror cinema of the '90s says much more. "Welcome to Hell, motherfuckers!"
Tales from the Hood screens tonight, October 13, at Nitehawk Cinema Prospect Park and is also streaming on Starz.