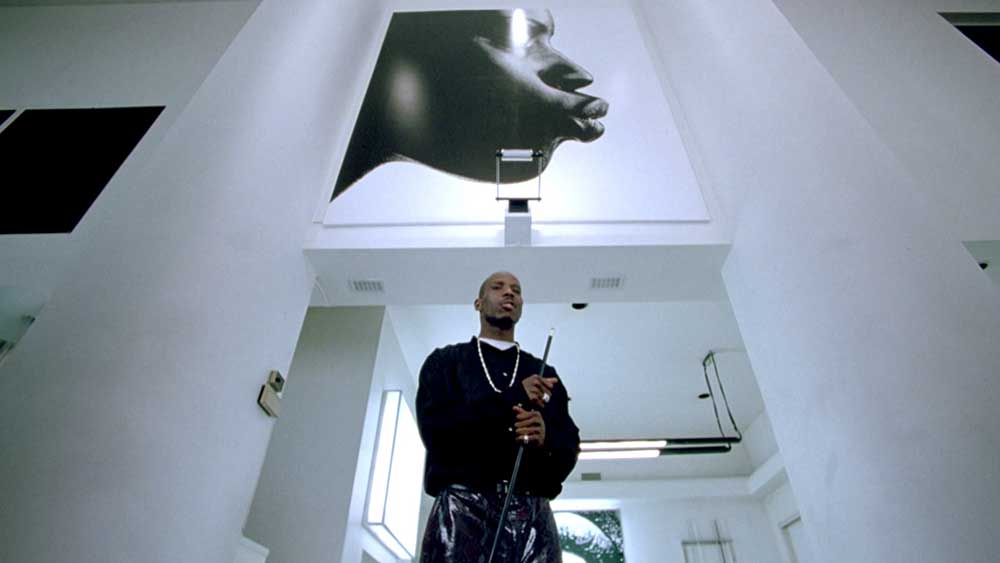 September 18th 2014
Sanctimonious, silly, occasionally brilliant and exquisitely vivid, Hype Williams's Belly (1998) crowned the decade in which hip-hop swallowed popular culture, and we never looked back. The ascendance can be credited in large part to Williams, whose videos for Missy Elliott, Nas (who co-stars alongside DMX) and Jay-Z—as well as every other "urban artist" with a Top 40 hit in the 90s—established the visual paradigm for the biggest mainstream cultural transition since The Beatles. The Williams signature was and is immediately recognizable: gaudy, bright, smeared in saturated color, oiled-up, and fisheyed. The ubiquity of his aesthetic has waned, but there's no denying his credential as court stylist during hip-hop's first decade on the throne.
Yet beyond the obnoxious celebration of stardom's spoils—jewelry, cars, designer suits—these videos exhibit a modest subversive quality that maintains its punch twenty years later. Aided immeasurably by his ultra-wide-angle lenses, Williams blew up the Black figure into contortions both comic and combative. Gigantic shaking asses ballooned threateningly, alluringly out of his frames; the round features of Black faces, cartoonishly spherized by the fisheye lens, jutted angrily and playfully into millions of white living rooms. If hip-hop represented the insistence of a narrative successfully concealed by mainstream culture until crack and police brutality made such ignorance untenable, then Williams crafted a visual corollary in which Black faces and bodies were thrust into a culture that had granted no place for them.
The unresolved ambivalence at the heart of that era's hip-hop, the push-pull between political righteousness and crass consumption, recurs in Belly, sadly Williams' only feature film to date. He effectively uses every dazzling technique imaginable to smooth out a lumpy story about two small-time hoods and their divergent paths out of a life spent hustling. Each frame oozes style, teetering on the thin line separating the slickness of Super Bowl half-time ads and the soulful artistry of a genuine sensualist. In Belly, the bone-deep insight of an artist emerges often enough that Williams's subsequent retreat back into the world of music videos seems baffling, even tragic. If Belly ultimately fails in its quest to join the ranks of great gangster films—despite a handful of incredible set pieces—it remains a convincing argument that Williams could have created one sooner or later.