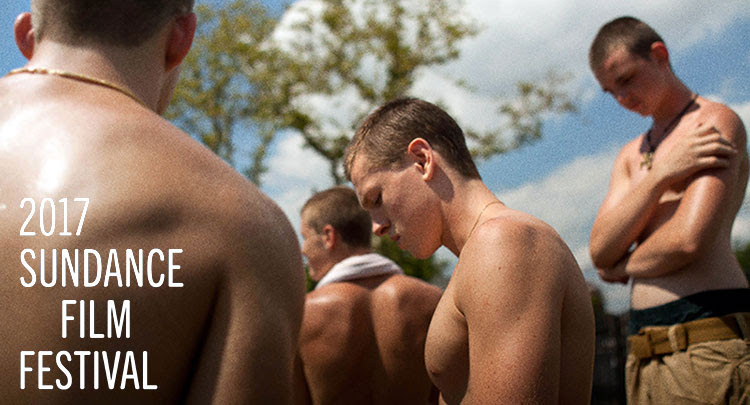 January 23rd 2017
It's a new year in a strange new America, and we're kicking it off with a Screen Slate first: in-depth coverage of a non-New York festival. Although the 2017 Sundance Film Festival is closer to the left coast, it plays no small part in setting the tone of the upcoming year in film here in New York as many highlights make their way to local festivals like New Directors/New Films, BAMcinemaFest, and the New York Film Festival—while the fittest (or at least most marketable) survive the journey to art house screens. We're also happy to see so many of our favorite New York-based filmmakers represented throughout the lineup, from the Dramatic Competition to Shorts to the Next sidebar of "innovative, forward-thinking" titles.
Screen Slate's Vanessa McDonnell is in Park City, where she's aiming to cover films that we anticipate will be of interest to our readers. We'll update her coverage as the festival continues, supplemented by a few remote takes. All capsules are written by McDonnell unless otherwise noted. —ed.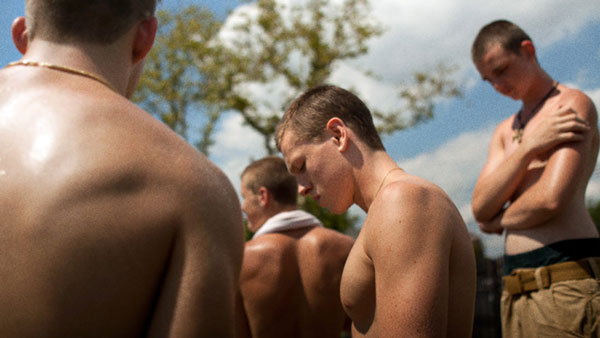 Beach Rats
Eliza Hittman. USA. US Dramatic Competition.
Beach Rats is a painterly, unflinching portrait of Frankie, played by the impressively talented Harris Dickinson, a troubled young man from gritty, working-class Sheepshead Bay or thereabouts who meets older men for sex while trying desperately to maintain an outward air of macho-infused heterosexuality among his family, friends and new girlfriend. His inner ambivalence about his own sexuality finds its ultimate expression in an incident where he lures a man to the beach and invites his delinquent "beach rat" friends along too, which leads to an inevitable convulsion of conflict.
Beach Rats dispenses with the false dichotomy between masculinity and homoeroticism even as its main character struggles unsuccessfully to reconcile his sexual desires with the place he occupies in his particular social order. The film's pace and texture bring Claire Denis to mind, but this unique and subtle portrait of overlapping milieus is all Brooklyn.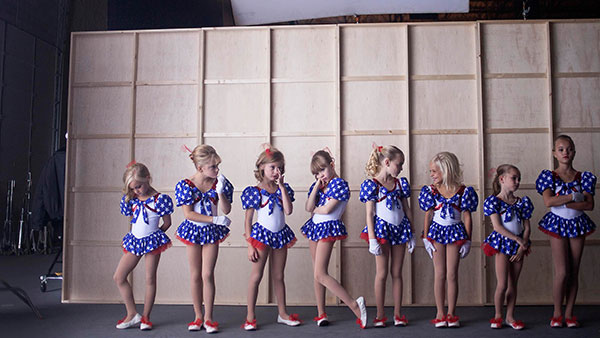 Casting JonBenét
Dir. Kitty Green. USA/Australia. US Documentary Competition.
In Casting JonBenét, director Kitty Green sets up auditions in Boulder, Colorado, home to the Ramsey family and scene of the 1996 murder of six-year-old child pageant queen JonBenét Ramsey. A procession of local actors audition for the roles of her parents, Patsy and John Ramsey, her brother Burke, the Boulder Chief of Police and, of course, JonBenét herself. Each of these actors introduce themselves and talk about why they might be well suited for a particular role, divulging what they believe to be personal connections to the case: "my brother was murdered," "I'm a mom of a little girl," and "I used to be in beauty pageants." They are asked to describe what they remember about the case and then to reenact certain elements, such as the 911 call placed by Patsy Ramsey, and John Ramsey finding his daughter's lifeless body.
If this description sounds potentially gruesome, remember that the case itself was a uniquely postmodern affair, occurring at the dawn of the 24-hour news cycle and containing a remarkable combination of tawdry sensationalism, judicial ineptitude and intense public interest and speculation which, even then, served to obliterate the real crime. As a public phenomenon, the case was all about our collective projections: "I could never murder my own child so the parents must be innocent," or "Patsy Ramsey was a bad mother so she must be the murderer," etc. The actors who audition for Casting JonBenét are certainly no exception. One posits that Patsy Ramsey probably died of ovarian cancer because of what she did to her daughter, and there is much speculation about child sex rings. The auditions build to a crescendo of personal confessions and id-display before we see all of the actors performing JonBenét's last hours at once. It's a bold formal experiment that seeks to divulge a new dimension of truth about the case, and the result is a film not about a tragedy, but about the lengths that humans will go to to make sense of what happens around them. (VM)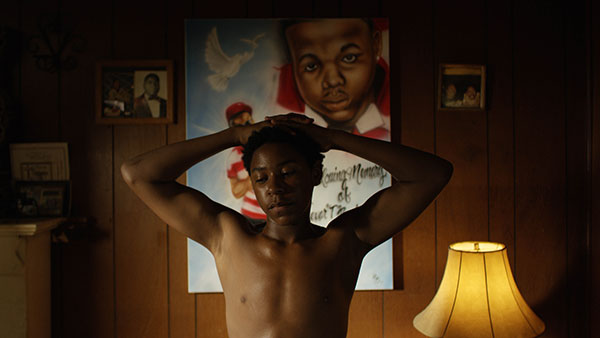 Dayveon
Dir. Amman Abbasi. USA. Next Program.
Dayveon is a 13 year old boy living in rural Arkansas who has just lost his older brother to gun violence and both of his parents to the resulting emotional fallout. He lives with his sister and her small family but largely takes care of himself, directionless and full of sorrow. A trip to the store to buy milk gets him "jumped in" with his neighborhood gang, meaning that walking past the wrong group of kids at the wrong moment gets him a beating which serves as his irreversible recruitment as a gang member.
His closest childhood friend undergoes the same initiation, so they experience this rite of passage together, taking breaks from riding their bikes and skipping stones to practice gang signs and shoot a gun. Dayveon veers between potential parental figures; the older gang members and his sister's boyfriend all try to guide him towards either safety or a breaking point.
A botched robbery and other key moments are rendered as expressionistic discursions, but otherwise Dayveon unfolds gracefully with an understatement that belies an impending reckoning. (Vanessa McDonnell)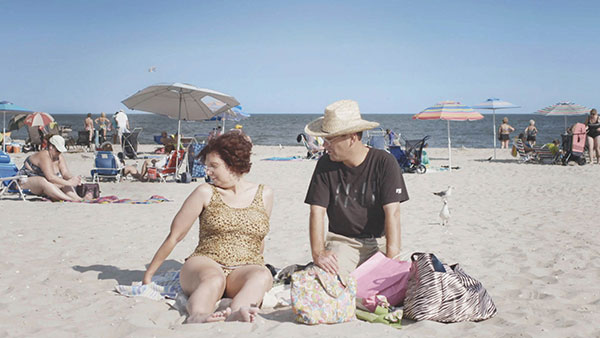 Dina
Dir. Dan Sickles & Antonio Santini. USA. US Documentary Competition.
This observational documentary follows Dina and Scott, a couple who both have autism, as they move in together, get married and go on their honeymoon. Some of the drama involved is standard fare, while some is directly related to their neurological differences. Scott struggles with physical intimacy, and this is their central hurdle. Dina gives him a copy of The Joy of Sex, saying, "I've been around, as you know." In some ways the film is less about people with autism and more about a strong, resilient and incredibly direct woman, unafraid to tell people exactly what's on her mind and to ask for the sexual intimacy she wants.
There have been a handful of films about people with autism or Aspergers Syndrome looking for love or navigating relationships in the past few years. Dina takes a more formally rigorous tact and feels as complex as it should be. Sometimes it's hard to know whether a particular moment is being played for laughs (Scott running full-tilt across the parking lot to his job at Walmart, then running the opposite way at the end of the day, for instance, or a woman with developmental disabilities having karaoke difficulties), and whether or not these moments provide any deeper understanding of the subjects and milieu of the film. Also problematic is the inclusion of a heartbreaking 911 tape from when an ex-boyfriend of Dina's stabbed her eight times. But overall the film is an empathic portrait of two fascinating people whose story is very much worth telling. (VM)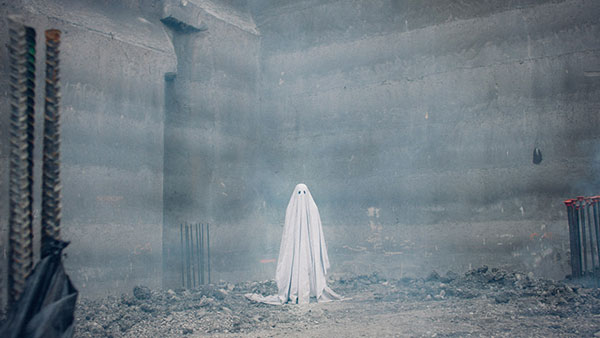 A Ghost Story
Dir. David Lowery. USA. Next Program.
David Lowery's new film imagines that ghosts are like immortal cats, more attached to places than people and given to a similar brooding watchfulness. A young songwriter (Casey Affleck) is killed in a car accident outside his house. After an extended shot of his body under a white sheet in the morgue, his ghost sits up and gets the hell out of there, taking the sheet with him (yes, there are eyeholes). The ghost returns home and begins an impossibly long vigil, first watching over his grieving girlfriend (Rooney Mara) and then a procession of other tenants and eras. The sheet stays on.
A Ghost Story plays clever games; the pace is what it should be for a story about a ghost standing around for decades and then some (slow), and the primary character shifts from a guy, to a ghost who is not really that guy anymore, to the house the ghost occupies and all of its changes and transformations. The longer we watch the ghost silently watching events unfolding, unable to react, the more history itself becomes a sadly sweet protagonist, specifically the kind of history concerning seemingly unimportant things. It's an absorbing meditation on watching and on time itself, with a terrific sense of humor. (VM)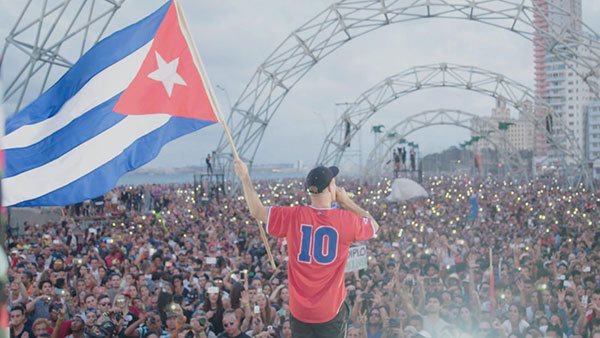 Give Me Future
Dir. Austin Peters (and PepsiCo). USA/Cuba(?). Documentary Premieres.
Full disclosure: I did not watch Give Me Future and cannot attest to its quality. But for those of you who may encounter it at a theater near you, you may or may not be interested to know that despite its inclusion in this year's Sundance US Documentary Premiere lineup, it blurs the line between "film" and "branded content", having been produced by PepsiCo. According to PepsiCo's SVP of global brand development Kristin Patrick, the film is an effort to make "something that emotionally connects to consumers," and to tell "stories that relate to what each of our brands stand for." Somebody give this woman an honorary Ph.D. in marketing!
Patrick further explains the venture in this confusing way: "We're not going to make people sip Pepsi. It has to be naturally ingrained into the film." If you are a huge fan of Major Lazer, a dance-hall band that includes Diplo, Jillionaire, and Walshy Fire, you may want to see this film which documents a concert of theirs in Cuba. See if you can spot some cool people not being forced to sip some Pepsi and report back to us. (VM)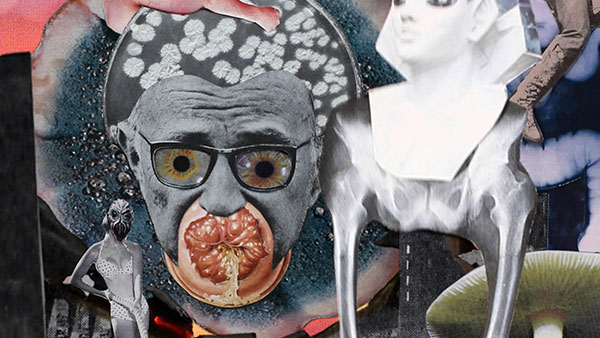 Kuso
Dir. Steven Ellison (Flying Lotus). USA. Midnight Program.
Why is it that the particular strain of avant garde work that breaks through to the Sundances' of the world tend to be carnivalesque, gross-out (male) fantasies about shitting, farting, fucking, shitting some more, and tits? This fault lies not with Kuso obviously, and whether or not the film is to your taste, it is undeniably a deeply subversive work of art.
Multi-layered vignettes unfold assault-rifle style, interspersing a handful of post-apocalyptic dramas with gorgeous, disturbing paper cut-out animations. A man afraid of tits is cured by sucking the green effluent out of a large bug which emerges from the asshole of George Clinton. We see Tim Heidecker's ass jiggling as he comports with a chunk of flesh that he's fashioned to remind him of the woman he stalks. She's carrying his child until her "interdimensional" robot/beast buddy yanks it out of her and they all smoke it together. Creamy substances are smeared on diseased faces. Some people will find all this to be truly rad, others will be deeply bothered by Kuso's gender politics. It's hard not to admire the film's brazen insanity at the very least. It's a movie you can fantasize about watching with Mike Pence and it could conceivably break his mind. (VM)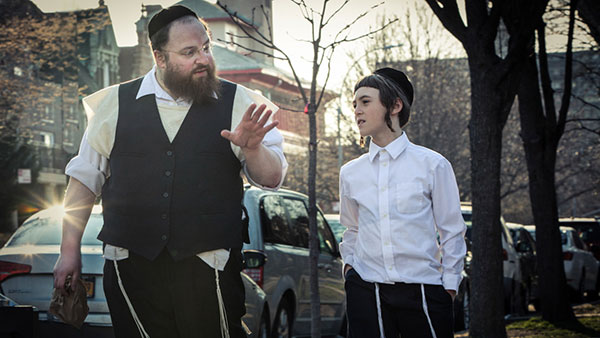 Menashe
Dir. Joshua Z. Weinstein. USA/Israel. Next Program.
Title character Menashe (played by Menashe Lustig) is a widower who lives in a tightly knit, rule-bound ultra-Orthodox Jewish community in Brooklyn, barely holding on to his job in a supermarket. He has a son, Rieven (Ruben Niborski), who is prohibited from living with him as a single man, and has been sent by the rabbi to live with Menashe's prosperous and judgemental brother-in-law. The only way to get Rieven back is for Menashe to marry again, something he is deeply reluctant to do after his difficult arranged marriage to his first wife.
Menashe doesn't caricaturize its subjects or their community, nor does it seek to present them as exotic or excessively insular. The mostly Yiddish dialogue is concerned with the small complexities of daily life vis a vis family, community and work, and the compelling particularities are presented with subtlety and directness. (VM)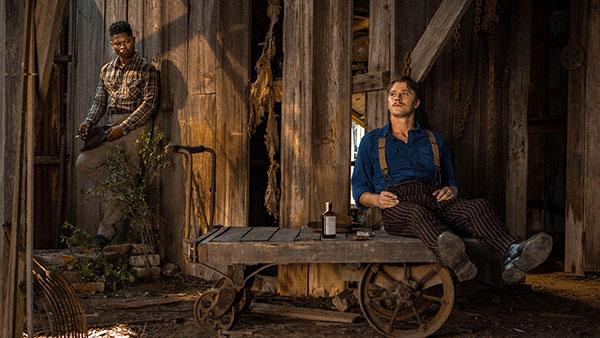 Mudbound
Dir. Dee Rees. USA. Premieres Program.
Dee Rees's impressive epic Mudbound is about the lives of two families who live on the same 200 acres in WWII-era Mississippi; the Jacksons are black sharecroppers who have worked this land for generations without ever owning a piece of it, and the McAllans are the brand new white owners who've decided to try their luck at farming. Though their lives gradually become entangled in various ways, there's no question that the Jacksons are entirely subject to the whims, vagaries and violence (both unintended and deliberate) of the white McAllans.
Owner Henry McAllan's brother Jamie (Garrett Hedlund) and the Jackson's eldest son Ronsel (Jason Mitchell) are both freshly returned from war in Europe. They bond over their shared experiences in battle, but more than that, they chafe - for different reasons - at the strict confines of Southern social and race relations after growing used to a less restrictive Europe. Their friendship is as dangerous as it is genuine. (VM)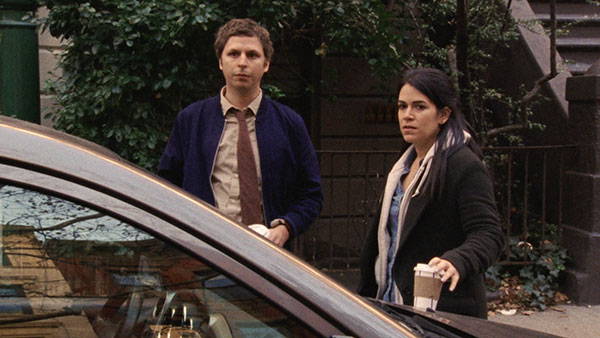 Person to Person
Dir. Dustin Guy Defa. USA. Next Program.
Person to Person is a love letter to dying New York breeds, featuring an ensemble cast which has unusually intense conversations with one another. Bene Coopersmith, playing himself, to some extent, is a kind-hearted record collector with "music in his soul" who gets ripped off on a fake copy of The Bird Blows the Blues and has to make the world right again. His buddy Ray (George Sample III) is paralyzed with remorse for putting naked pictures of his girlfriend on the internet. Unrelated, Michael Cera is a reporter for the thinly-veiled Daily News who's also in a metal band called "Cock Killer". He tries hard to impress his new protégé Claire (Abbi Jacobson) who only wants to quit and go home. They lurk around the scene of a murder trying to get the scoop on the Post.
All of the characters speak with the same voice, engaging in bouts of relentless self-probing where they say things to complete strangers like, "I'm too emotionally detached from life to cry." This is no limitation, as the film's overarching mind and mood is capably serious as well as funny, coaxing our generosity. Shot on 16mm in a palette that fully embraces brown over good jazz and soul music, nothing too bad or real happens in this alternate universe where people care deeply about each other. When a slow-motion chase scene on bicycles ends with one character getting punched, his tone is firmly philosophical when he says, "Oh, it hurts." (VM)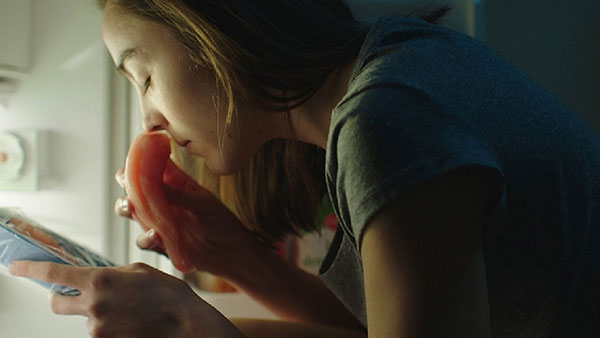 Raw
Dir. Julia Ducournau. France. Spotlight Program.
Premiering at Cannes the same year Han Kang's newly translated novel The Vegetarian claimed the Booker International prize, Raw—now finishing its festival rounds in the Sundance Spotlight section—clinched 2016 as the year of mature, brilliantly executed yet trigger friendly herbivore-centric female horror. Whereas Kang's novel tells the story of the Kafkaesque spiral that follows a Korean housewife's sudden decision to stop eating meat, Raw takes the inverse approach: what happens when a chaste bookworm raised vegetarian gets her first taste—and likes it? Justine (Garance Marillier) follows her older sister Alexia (Ella Rumpf) to veterinary school, which, in Ducornau's rendering, seems to be a hedonistic 24-hour party with "elders" relentlessly hazing fresh blood. As part of her initiation Justine is asked to eat a chicken liver; she appeals to her sister, who pressures her to follow suit. Soon Justine develops strange rashes, irritable moods, and fledgling pangs of lust. And about halfway through, we're blessed with an instant-classic scene—it involves a dog, a severed finger, and a DIY Brazilian wax filmed with the intimate observational nature of 70s body-themed performance art video—and Raw boils into a hot stew of sisterhood, sex, and slaughter.
Raw is Ducornau's feature debut, but she and Marillier have been collaborating on short films since the actress was 11-years-old. Their mutual trust and actor-director shorthand shines through. Like early Cronenberg or 28 Days Later, Raw is that rare work of accomplished cinema that has enough horror clot to sate hardened gorehounds, but it retains an emotional maturity and deeply felt interest in its protagonist's interior life that is largely absent from many overhyped festival horror films of the past few years. Finally they're serving us the real deal. (Jon Dieringer)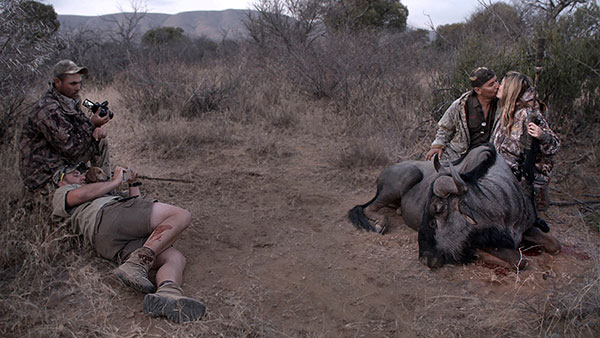 Trophy
Dir. Christina Clusiau & Shaul Schwarz. USA. US Documentary Competition
There's a sleazy cabal of entrepreneurs who've created the concept of the "Big Five", a scheme by which big game hunters pay increasing fees to work their way up a totem pole of animal carnage, from buffalo to leopard, elephant, lion and finally the rhino. Rhinos are the most endangered of these, so they apparently provide the best post-kill iphone cum shot. These "canned hunts" usually involve a terrible American male (70% of all big game hunters) who pretends to hunt animals which are actually tracked by locals, or else raised in pens expressly for this purpose and then placed in front of the "hunter". The film is made with the active participation of one such dumb fuck, a bible-quoting simpleton from Trump country who inadvertently sheds light on why this business exists in the first place.
Trophy deals mostly with big game hunting in South Africa and Zimbabwe, and points out that it is slowly supplanting the raising of livestock because it is more profitable. This has had a positive effect on ecosystems as safari operators attempt to recreate natural environments, and the number of lions continent-wide has increased (note that elephants and rhinos have not been so lucky). There are entrepreneurs and conservationists who believe that truly wild animals will soon no longer exist, and that only profit-driven programs of breeding and management will stave off extinction. Missing from the film's exploration of these complexities is how these changes in land use affect black communities and Africans who previously raised livestock. All of the safari operators are white.
While the overall picture is certainly complicated, the bad guys are still pretty easy to spot. Just look for the ugly American, proudly stupid about the intersection of conservation and capitalism, just looking to get hard and shoot something. (VM)