Featured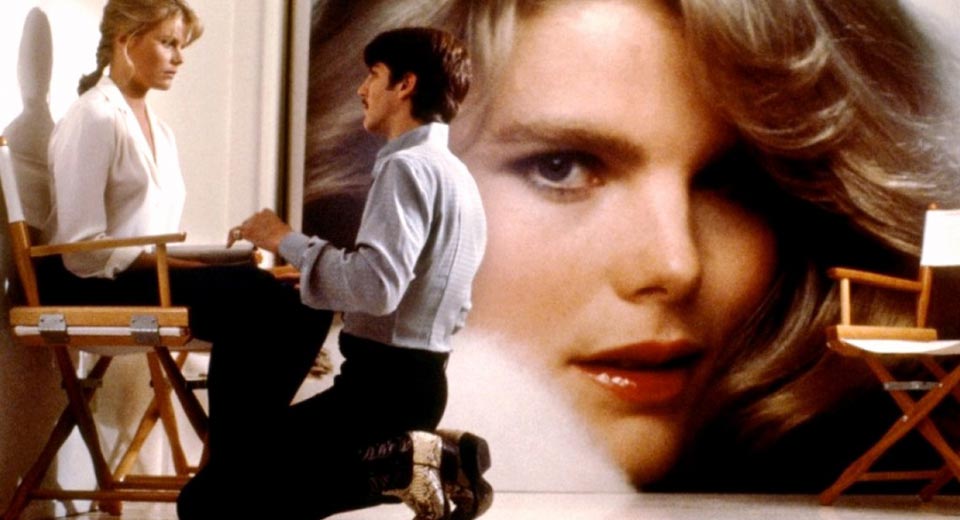 July 29th 2018
Bob Fosse's 1983 Star 80 tells the devastatingly short story of Dorothy Stratten, 1980's Playboy of the Year, and her deadly rise to stardom. It's a story that feels unreal in its brutal irony and neat conformity to the tragic rags-to-riches, dangers-of-Hollywood narrative, recalling with her blonde bombshell perfection Marilyn Monroe—who was also a Playboy centerfold in her brief lifetime (as was Mariel Hemingway, who plays Stratten with a shattering naivete unavoidable in the portrayal of permanent Playboy centerfold cut down before she could be anything less than flawless). Stratten was a repository for the dreams that blindly propelled the three men closest to her, a woman too beautiful just to be herself. For a true crime story it is completely without mystery, exemplified by the film's first bloody scene; her destruction at the hands of these "father figures," "lovers," "artists" is treated here with a tabloid-tinged seriousness that effectively closes the door on future representations.
The villain is Stratten's husband Paul Snider—played in an irresistible and freaky-with-utter-abandon performance by Eric Roberts—a man in his late twenties who picked Stratten up from the local Dairy Queen in Vancouver and wooed her over homemade spaghetti and bad renditions of The Beatles, staring hungrily at her in the dress he'd given her for her high school prom, a meet-cute and romancing that unfolds with the sickly pall of a doom foretold by the opening credits. Stratten's shockingly quick rise to the Playboy version of stardom, crowned with what might have been a career-changing role in Peter Bogdanovich's They All Laughed (Bogdanovich, too, was obsessed with Stratten—see his creepily explicit memoir The Killing of the Unicorn and later marriage to Dorothy's younger sister) unfurls with the dread of inevitability, propelled by Roberts' hard to define, compulsive watchability and a slim soundtrack composed of a few melodramatic thriller crescendos and Rod Stewart's "Da Ya Think I'm Sexy?", a great dance song now made foreboding.
Snider's haunting nearly-final words to Stratten, "They're trying to kill me," bring the film full-circle in line with Fosse's filmography's fascination with the brutality of Hollywood (a moment undoubtedly enriched on current viewings by Roberts' own wringing through the fame machine), in a scene sufficiently punishing in its imaginings to permanently encase Stratten in one of the many bad men's violent and fucked up ownership of her—an indictment that cuts every which way in a one-of-a-kind, made-for-late-night-TV film.