Featured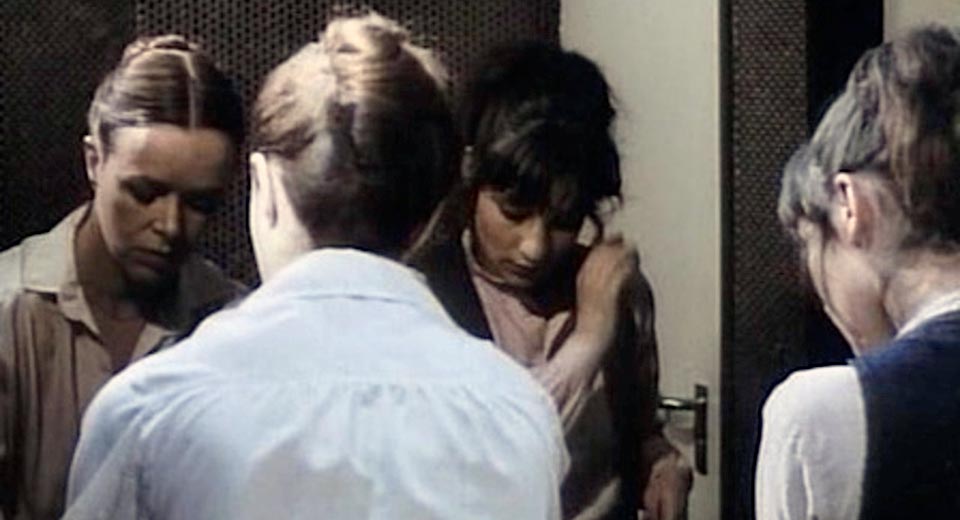 November 5th 2018
Margarethe Von Trotta, while known primarily for her leftist films like Rosa Luxembourg and The Lost Honor of Katharina Blum, also keenly understood the fragile webs of relationships between women—particularly sisters. Sisters, or the Balance of Happiness  is the story of Anna and Maria, whose lives are unwaveringly bound to each other. Maria is the dominant force in the relationship: she works as a stuffy executive secretary, pays the bills, and takes care of Anna, who is slowly, unhappily working towards her degree. Maria is mother, husband and sister to Anna, until a sudden (though not entirely unexpected) violent action shifts the lives of all the characters.
The narrative is framed by ominous, dreamlike scenes of a fairy tale about two sisters traveling through the forest together. Like the fable's sisters, Anna and Maria's destinies are intertwined. These dreamy scenes, as well as Von Trotta's visual metaphors of grief (loose, unruly hair where there had been a prim updo, for instance) bring a magical-realist flair to an otherwise brutally emotionally honest piece of New German Cinema. Like her peer Rainer Werner Fassbinder playing with melodrama, Von Trotta uses the cues of horror films — particularly ghost stories — to tell a deeply felt tale of grief and loss.
Sisters, or the Balance of Happiness belongs in the heady canon of films about women's complex inner lives that get intertwined with one another, alongside 3 Women and the films of Ingmar Bergman. Von Trotta herself found out she had a long-lost sister with the middle name Anna (Von Trotta's own middle name is...Maria) — a strange, wonderful case of life imitating art.