Featured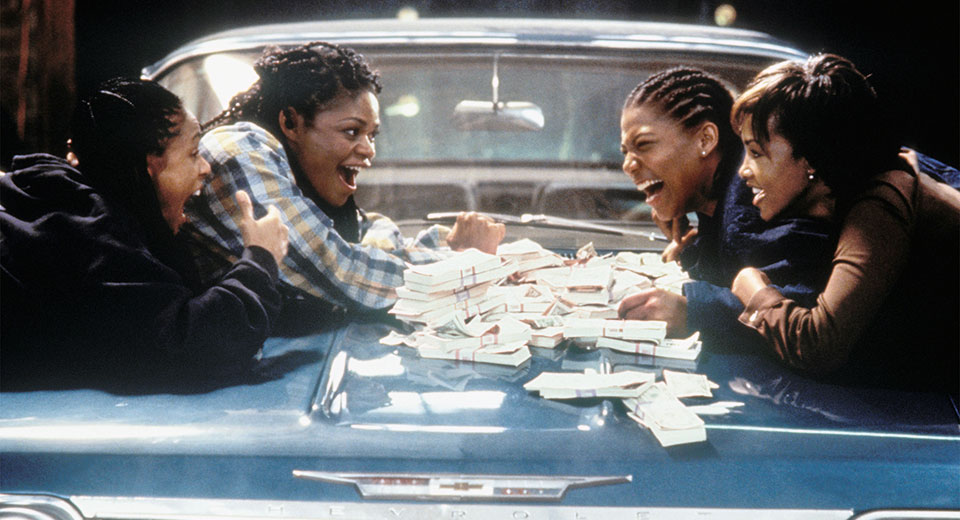 January 23rd 2017
Also this week: filmmaker, programmer, and longtime contributor Vanessa McDonnell has been covering the Sundance Film Festival for Screen Slate. She's provided capsule reviews of twelve titles including Eliza Hittman's Beach Rats, Dan Sickles & Antonio Santini's Dina, David Lowery's A Ghost Story, Flying Lotus's Kuso, Dee Rees's Mudbound, and Dustin Guy Defa's Person to Person. Read it here.
Set It Off plays tonight at Alamo Drafthouse, perhaps the biggest jewel of them all in the glittering crown that is their month-long 1990's Soundtrack series—the record went platinum and reached No. 4 on the Billboard 200 in 1996, only six weeks after its release. An awesome concoction of classic hip hop and R&B hits, Set It Off most notably features the work of Organized Noize, the legendary Atlanta-based producers responsible for raising an entire generation of dirty south artists including TLC, En Vogue, Goodie Mob and Outkast. (Suggested watching: 2016 doc The Art of Organized Noize, now on Netflix.) Now, 20 years later, you'll be happy to hear the film has aged surprisingly well.
Directed by F. Gary Gray (Friday, Straight Outta Compton) and starring Queen Latifah, Jada Pinkett, Vivica A. Fox, and Kimberly Elise, Set It Off is a hard-action heist flick that flips Friday on its head by putting women at the front of the fight for freedom and fairness. New Line Cinema rejected Takashi Bufford's script—about four friends who, out of economic desperation (read: systemic oppression), decide to go on a bank-robbing spree—three times, with the outrageous argument that "black males would not support a film with gunslinging black females." When the film was finally produced and released, it went on to profit over 4x its $9M production budget, disproving the presumption that black men don't support black women, or that queer black women (Latifah's character, Cleo) dispel box office success.
There's a lot to unpack in what seems, on the surface, to be just another Hollywood heist film, but is in fact a complex exploration of intersectional identity within the conventions of a genre whose inherited injustices may be invisible to most. That such basic and biting questions (Who are these humans? Why do they need money? How in hell they supposed to get it?) are packaged with a slammin' soundtrack is surely no accident. A spoonful of sugar helps the medicine go down.