Featured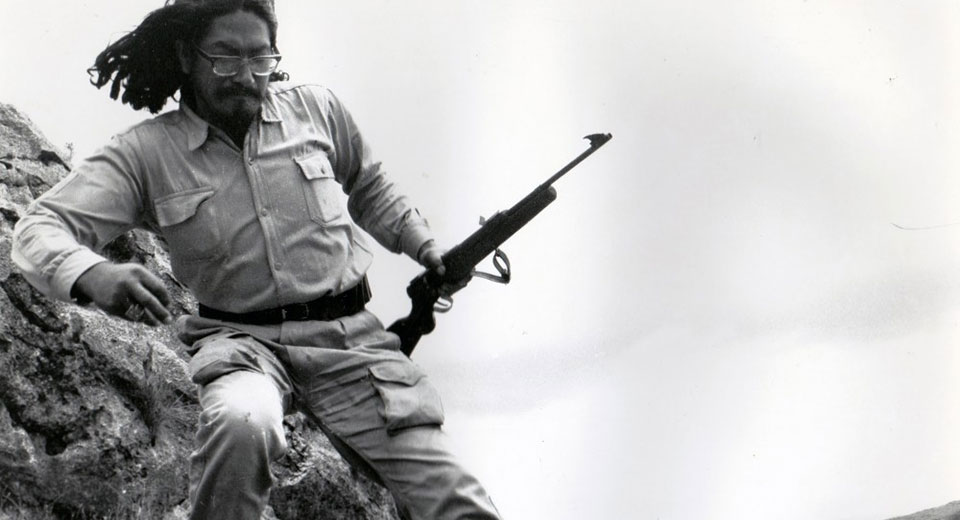 June 3rd 2019
A passionate call to action for indigenous communities, Jorge Sanjinés's The Principal Enemy plays at Film Forum as part of the series the "Hour of Liberation: Decolonizing Cinema, 1966-1981." Like many of the films included in the line-up, The Principal Enemy concerns itself with collective uprising. As Sanjinés notes in his manifesto "Problems of Form and Content in Revolutionary Cinema," "revolutionary cinema cannot be anything but collective in its most complete phase, since the revolution is collective." In this film, the people in the small village of Tinkuy (a Quechua word roughly meaning "coming together") take center stage and become the judge and jury against the atrocities committed against them by the landowners they worked for. Soon, with the help of revolutionaries, they become part of the greater struggle against the U.S. imperialism, the aforementioned principal enemy, that plagued Latin America in the '70s.
An unnamed narrator guides us through the events that precipitated the village's radicalization. An indigenous man wronged by his landowner is murdered and beheaded in front of his own family, which leads to rioting and almost killing the boss and his foremen. When the police release these two and instead imprison the agitators, the farmers ask themselves, "why is justice so slow?" When they come into contact with passing guerillas, the community learns to take the next step toward their liberation. As they celebrate their victory, one of the farmers lifts a rifle up and screams "this is respect!" Throughout the film, as we see the guerillas and the villagers join forces, we also see the means in which those in power fight to maintain it, including a scene in which American soldiers lecture the local forces on what type of language to use when reporting their atrocities.
Made at a time in which Sanjinés was exiled in Peru, The Principal Enemy was filmed with much of the non-professional cast having creative output in how their message would be portrayed. Though Sanjinés is known as the film's director, the credits lists various others as its "directors." The Principal Enemy is a true testament of collective filmmaking, one in which the marginalized take control of their narrative both on screen and in the process of its creation.