Featured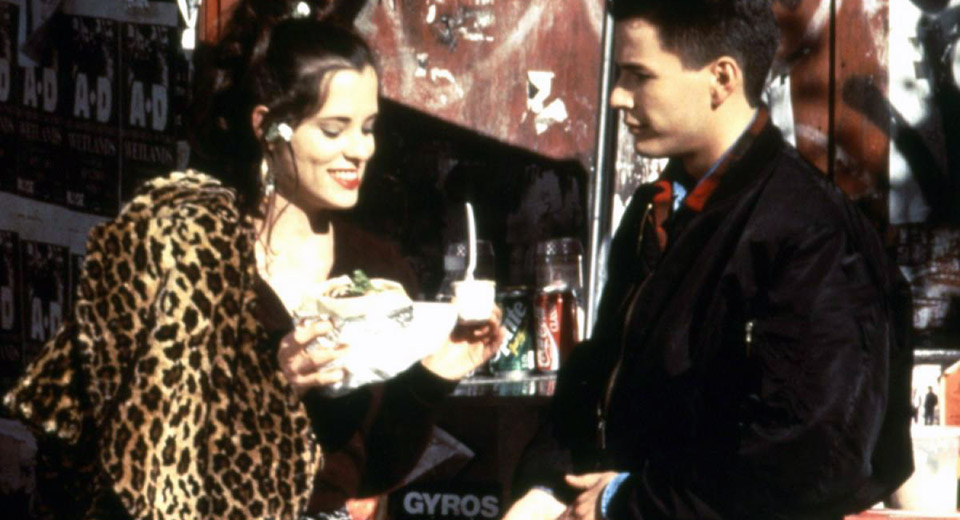 September 12th 2019
Daisy Meyer's Party Girl, screening in Alamo Drafthouse's Cherry Bomb series, is pure inflection. The film's vague gestures toward plot — a friend's DJ career, threat of eviction, budding romance with a falafel vendor — are mere structural support for its snapshot of 1995 downtown New York.
This was lost on critics, who disparaged the film's club scenes and library specifics as distractions from a weak story. But style is the substance here, and Party Girl's attention to detail is what made it a cult classic. Lady Bunny frets over a lost earring on the stairs, coworkers snip over grad programs, and white upstarts "sticking toothpicks in falafel" successfully rebrand it to future gentrifiers. Most importantly, the film's sound designer was New York nightlife fixture Bill Coleman, who put together an amazing soundtrack for a movie where music isn't the main focus (the inverse of films about DJs that aren't documentaries).
Party Girl hearkens back to a time when making the scene was life (unlike today, where it's but one step in larger personal branding schemes). Youths will enjoy fascinating glimpses of analogue history like pulling crates, card catalogues, and dialing a number — from memory — on a rotary phone.
The last feat's performed by Mary (Parker Posey), a fashionable scenester with that specific 23-year-old blend of confidence, self-absorption, impatience and doubt, filtered through Posey's kitschy bravado. What's up? The rent, and it's too high. After getting arrested throwing a house party to avoid eviction, Mary needs a job and a focus. Her godmother Judy (Meyer's mom Sasha von Scherler, convincingly radiating a civil servant's frustration) could hook her up, but libraries are so demode and Judy thinks, not incorrectly, Mary's too flaky.
Swanning down Lafayette street in 90s high fashion and breezily flitting through clubs, Posey's screwball comedienne energy carries the film. The most 90s touch of all is Mary ultimately swapping influencer status to accrue student debt, two generations ahead of her own good.
Party Girl is streaming on Peacock, Roku, Tubi, and Vudu (all free)