Featured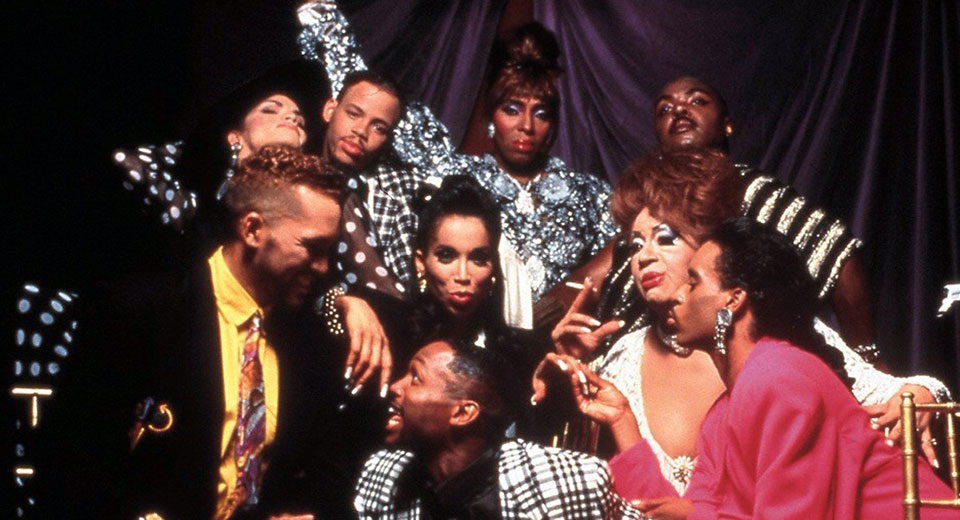 June 16th 2019
Every New Yorker ought to know a thing or two about their city's homegrown heritage. An essential part is documented in Jennie Livingston's Paris is Burning, which runs through June 27 at Film Forum in a new restoration by the UCLA Film and Television Archive in conjunction with Sundance Institute and Outfest UCLA Legacy Project. The film offers extraordinary insight into the NYC ball scene of the 1980s—black and Latinx LGBTQ subculture from which so much of what has now become mainstream pop culture is derived (too often without credit), and for which everyone who has ever uttered the words "shade," "real," "work," or "vogue" should all be thankful.
Paris is Burning is a cultural touchstone whose impact reaches far beyond the NYC queer community and deep into an international collective unconscious that spans four decades—from the 1980s to today. Not only is it worth knowing the true history and origin of so much slang that now flows freely from the mouths of white cishet millenials and Zs (and is actually a vernacular invented and developed by generations of queer and trans POC), but it is critical that we acknowledge the struggles and celebrate the achievements of queer leaders who helped nurture those who came after.
What if we shifted our awareness away from mass-media celebrities manufactured by Hollywood, and instead toward people like Pepper LaBeija, Willi Ninja, Angie Xtravaganza, and Dorian Corey? Livingston's documentary is evidence that—in addition to being fierce underground fashion icons—these were folks who dedicated their lives to mentoring the next generation of queer youth, at a time when the whole world was suffering from widespread panic over the AIDS epidemic, and mass medicalization of gender nonconformity was the norm. And they did it all with dignity, humor, and style. Beyond its entertainment value as an archive of '80s Harlem (this alone is enough to captivate), Paris is Burning offers a prophetic glimpse into a future in which queer and trans culture is the new norm, the new now.