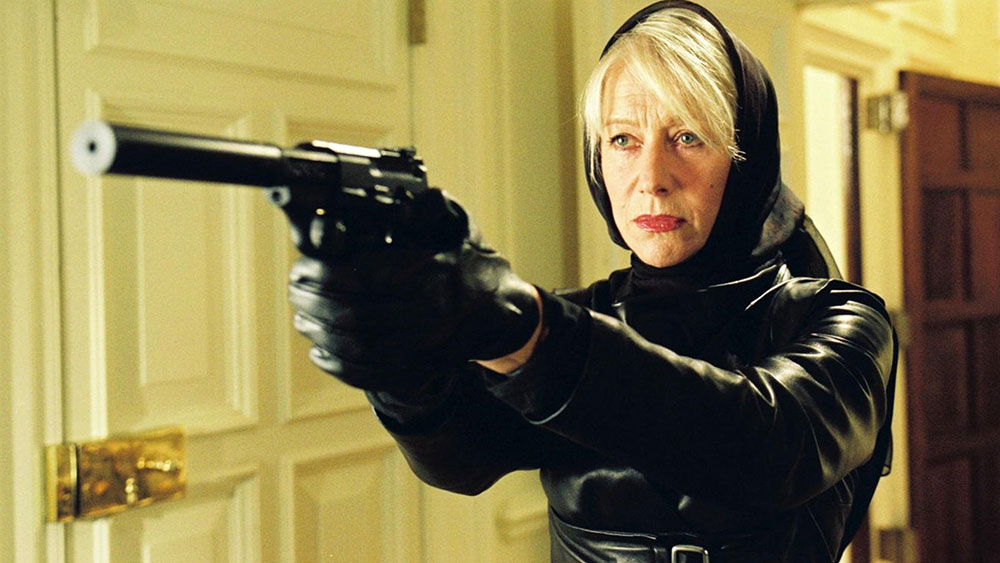 May 27th 2021
Professional assassin Rose (Helen Mirren), maternal figure to protégé — and lover — Mikey (Cuba Gooding Jr.), finds herself thinking more about God. Cancer has her feeling the weight of every passing second and retirement has become an urgent priority. On what is meant to be her last job, faced with killing a pregnant woman, whose water breaks before her very eyes, she finds her conscience taking hold of her. The intended target is Vicki (Vanessa Ferlito), whose own sadistic, criminal husband Clayton — the kind of guy who keeps a pet zebra on his property — commissioned the hit. Rose's improvised clemency saddles her with the responsibility of keeping Vicki and her baby alive. Together with the laconic Mikey, who has been obedient to Rose since she saved him from his abusive father, the two women form an unlikely chosen family.
The central relationship between Rose and Mikey is multivalent. They have an unusually domestic intimacy — she bathes him, they share a bed — but, by the second act, they're tearing at each other's clothes. At one point Rose observes, "Feeling protected can be very seductive," suggesting she's well aware of the complex power she exerts over Mikey.
Playing out like a trashy melodrama with obsessive visual flourishes — oversaturated colors, Mikey and Rose having sex on what could be a set from The Wizard of Oz — Shadowboxer is a baffler whose appeal may not be universal. It was the directorial debut of Lee Daniels (producer, a few years earlier, of 2001's Monster's Ball) and was met with almost unanimous disdain from critics, making it a near-miracle that he was allowed to direct again. More unbelievably, his follow up would be Precious: Based on the Novel "Push" by Sapphire (2009), which would garnerever Academy Awards and heaps of critical praise.
It's uncanny to see a male lead deferring to his female counterparts so easily, and that may be the thing that grips me most about Shadowboxer. I gravitate toward directors whose excesses result in unignorable flaws; they prove that there's a pulse behind the production. So even when I walk away feeling queasy, as I did after his lurid The Paperboy (2012), I hope Lee Daniels continues to push past conventions and just do his thing. Especially if it means he makes the rumored Terms of Endearment remake starring Oprah Winfrey.