Featured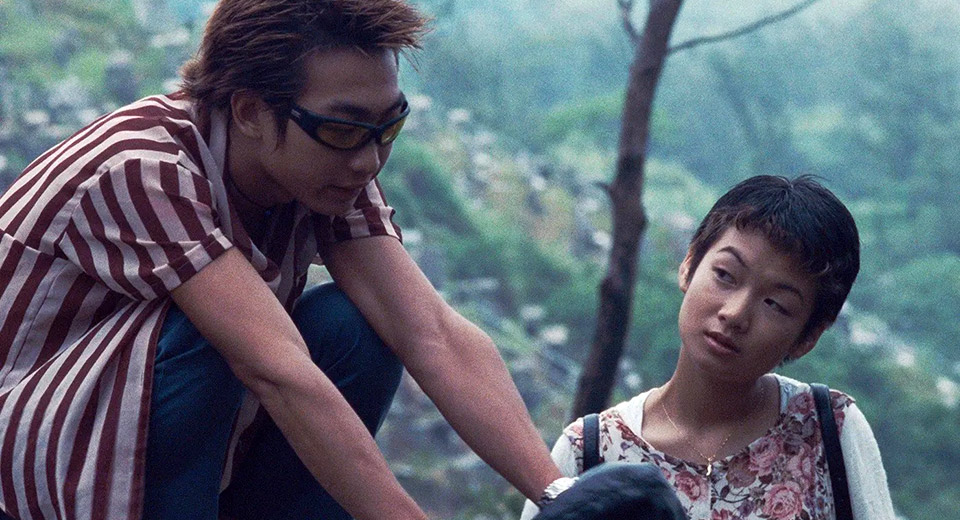 March 6th 2020
A lime-green color palette combined with artsy jump cuts will, for me, always conjure a set of blissed-out 1990s Garnier Fructis commercials. The kind of health and optimism they exude, the models obnoxiously implying "We are young, beautiful, cosmopolitan Europeans and the world belongs to us," is diametrically opposed to the use to which these visual markers are put in Fruit Chan's nihilistic juvenile delinquent tragedy Made in Hong Kong (1997), which appropriates these Western triumphalist aesthetics in the service of a tale of desperate love and class war in a post-colonial territory about to be absorbed by the last remaining Communist world power.
From the first frame, we are in a thoroughly globalized cultural environment. Aside from frequent references to triads, there isn't much in Made in Hong Kong that couldn't have happened in any other global metropolis; it needs its title just tell us that it was in fact not made in Taipei or Rio de Janeiro. Gauging by the ubiquity of posters for Natural Born Killers, My Own Private Idaho, Leon: The Professional, and the 1992 Dream Team, the characters could be Americanized youths anywhere. But while the locale is prey to cultural imperialism, the time period is absolutely unmistakable. Our protagonist, sinewy young thug Autumn Moon (Sam Lee), pairs a tight mock turtleneck with huge swishy pants, orange Arnette wraparounds with a white Nike visor, and tartan creepers with a massive North Face fannypack. Couple all that with Chan's affinity for fisheye lenses and cheesy timelapses and it doesn't get much more nineties than this.
But Made in Hong Kong is more than just a harkening to the era of chokers and butterfly clips. It confronts the heavy sensation of futurelessness felt not only by youths in post-handover Hong Kong but by anyone to whom late capitalism seems inescapable. Bleak assessments of the state of things, like "The world is a total mess," "The world's coming to an end,"and "It's all hypocrisy," are spoken with the matter-of-factness of observations about the weather. Susan (Ka-Chuen Tam) and Moon both make alarmingly strong cases for suicide, and Chan's directorial voice seems to support their argument. The film has an ultra-ironic coda in which a chipper People's Radio of Hong Kong announcer introduces a speech by Mao on China's youth being synonymous with its future. But "the youth's" stated position is quite different. To wit: "If we die young, we'll be forever young." Ouch.