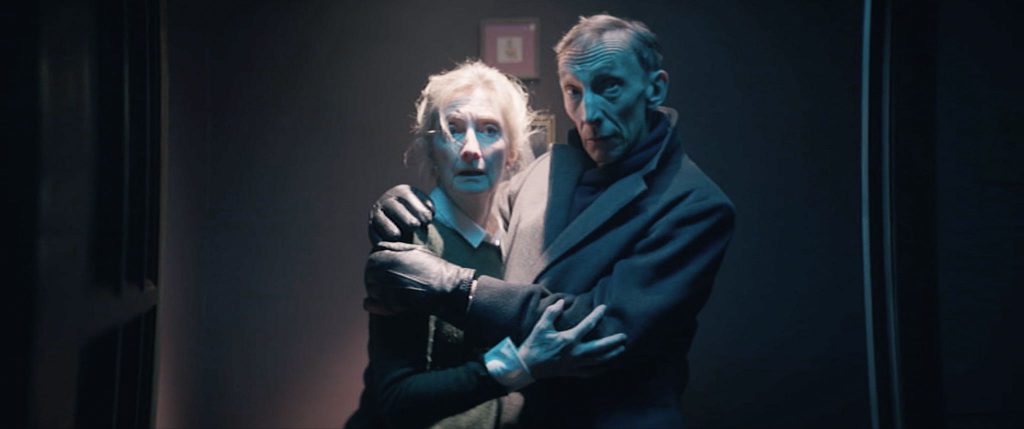 October 7th 2020
As film festivals spanning the calendar year adapt to theater closures and virtual screenings, a handful of America's top horror/genre festivals — including the Brooklyn Horror, Overlook, Boston Underground, Popcorn Frights, and North Bend Film Festivals — have joined forces to present Nightstream, a horror festival taking place October 8-11. The lineup includes almost 40 new features, revival screenings, and a shorts program from each festival. With so much to choose from, here are a few recommendations to start you off.
The satisfyingly scary Anything for Jackson is directed by Justin G. Dyck, a veteran of almost 20 Canadian Hallmark Channel-style TV movies — not the person you'd expect to see direct a bloody exorcism horror-comedy, but Dyck's experience in the made-for-TV genre brings a workmanlike competency to the proceedings not always seen in low-budget horror. The signifiers of those polished romantic fantasies — a well-appointed upper-class home complete with high ceilings and full-length mirrors, a miracle pregnancy, a tragic backstory including a child who died in a car crash — are flipped on their heads as the elderly doctor and his wife kidnap a pregnant woman to perform a ritual to transform her fetus into their dead grandson Jackson. Of course, bodies start to pile up, and the film doesn't shy away from gore and bloody scares, including a particularly gnarly climactic Satanic rite.
Emanuela Rossi's Darkness starts with an uncomfortably prescient premise: with two-thirds of the Earth's population dead because of a problem with the sun, a man locks his daughters Stella, Luce and Aria in the basement and puts them under a grueling routine, telling them they will be killed by the other survivors if they leave. But is it true? Rossi draws out a creepy feminist fable about life as a young girl under patriarchy, the life-saving bonds that form between women living under oppression, and what it costs to even dream of escape.
Bleed With Me
Bleed with Me, a three-person thriller set in a snowy, remote house, takes the feeling of a codependent friendship bleeding you dry and makes it literal. Rowan (Lee Marshall) and Emily (Lauren Beatty) are newly besties when Emily (and third-wheel boyfriend Brendan) invites Rowan for a getaway to her family's upstate cabin. Director Amelia Moses taps into that particular anxiety of being a guest in someone else's house, with new rules and new rituals, and ramps it up until old wounds literally reopen.
Honeydew also finds its protagonists Rylie (Malin Barr) and Sam (Sawyer Spielberg) in danger in a secluded rural spot as their car breaks down while camping. In the tradition of 100 years of horror films, they find a house in the middle of nowhere in which to shelter, but it turns out they would have been much safer outside than with some too-friendly locals. As the couple's resentments bubble up, director Deveraux Milburn throws in some genuinely hallucinogenic scenes and a slow-burn family dinner reminiscent of The Texas Chainsaw Massacre to make Honeydew one of the most memorable horror debuts in years.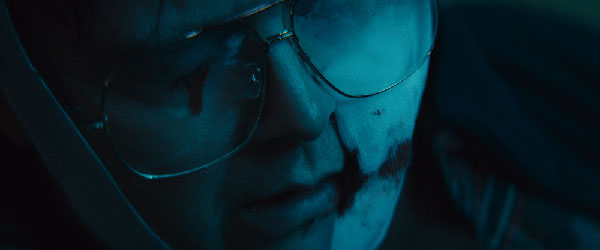 Honeydew
Other highlights include the world premiere of Run starring Sarah Paulson; Mandibles, the newest bizarro-horror-comedy from Quentin Dupieux; Black Bear, Lawrence Michael Levine's riff on the "female artist goes feral in the woods" subgenre starring Aubrey Plaza; and Jumbo, which features Portrait of a Lady on Fire's Noémie Merlant as a woman who falls in love (and lust) with an amusement park ride. Far from being a mere replacement for the usual in-person festivals, Nightstream has curated a fascinating, diverse journey through contemporary terror, with something for just about every flavor of horror fan.