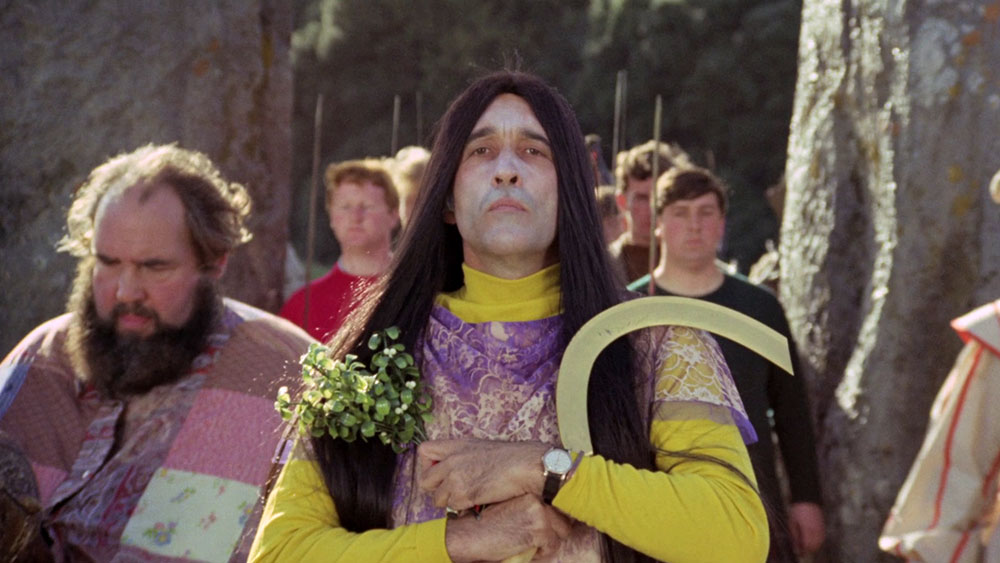 October 28th 2021
Film scholar Kier-La Janisse's new documentary, Woodlands Dark and Days Bewitched, invites us into the new Anthology Film Archives series, "Folk Horror." In the simplest terms, the sub-genre of folk horror presents the subterranean world of old folk tales and occultish belief systems that bubble underneath our modern world: the secret communities, curses, and cults that reveal themselves to those who unluckily tread where they were not supposed to go. With the release of several films that have spurred newfound exploration of the genre in recent years, notably The Witch (2015) and Midsommar (2019), a survey of folk horror is well-timed.
While the genre itself is Anglo in origin—the holy trinity of folk horror is thought to consist of Witchfinder General (aka The Conqueror Worm, 1968), The Blood on Satan's Claw (1970), and The Wicker Man (1973), all of which are screening—the series present an assortment of works that show global and more contemporary expressions of folk horror themes. International entries include Viy (1967), the first horror film ever released in the Soviet Union; La Llorona (2019), Jayro Bustamante's take on the perennial Latin American myth; and the Estonian fantasy horror November (2019), which imagines a 19th-century village ravaged by werewolves, the Devil, and the Black Death. The original Candyman (1992) and Get Out (2017) converse with one another as folk horror texts, placing their main characters, one white entering a Black world, and one Black entering a white world, in direct confrontation with America's history of racialized terror.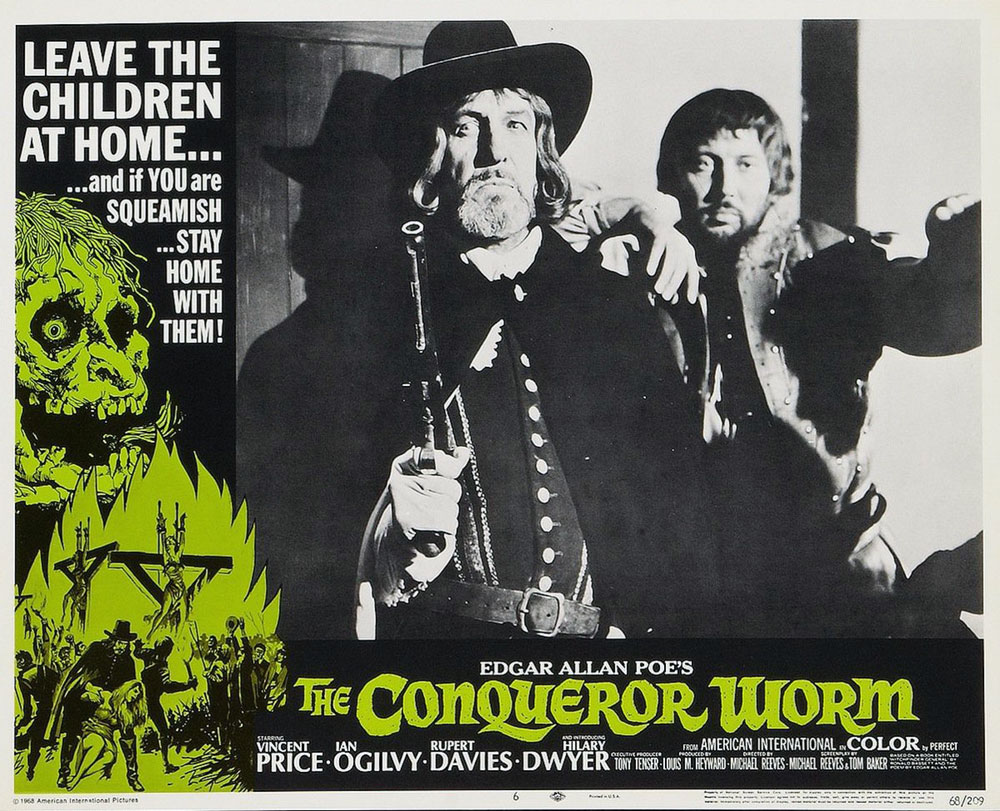 There are some highlights in the series being screened on film. Messiah of Evil (1973), the directorial debut of husband-and-wife screenwriting team Willard Huyck and Gloria Katz (who also collaborated on American Graffiti [1973] and Indiana Jones and the Temple of Doom [1984]), follows a woman searching for her missing father in a Californian seaside town she learns is inhabited by an undead cult. It features perhaps the most unsettling scene ever set in a grocery store, and is preceded by a 16mm screening of the short film The Lottery (1969), an adaptation of Shirley Jackson's story featuring Ed Begley Jr.'s screen debut.
In Let's Scare Jessica to Death (1971), showing on 16mm, Zohra Lampert (Splendor in the Grass) gives a nuanced, heartrending performance as the title character, who moves to a small farm town with her husband after being discharged from a psychiatric hospital. Jessica begins to suspect that a woman she befriends is actually a vampire and that she is being haunted by a local legend as her grasp on reality slowly slips away. Many releases over the past decade have borrowed from this film without achieving its aesthetic and emotional effect; it's not to be missed. There is also Avery Crounse's recently-rediscovered Eyes of Fire (1983), showing on both 35mm and in its new director-approved 4K restoration. Part weird-Western, part pioneer witch lore, it's a crucial early entry in what we can consider American folk horror cinema.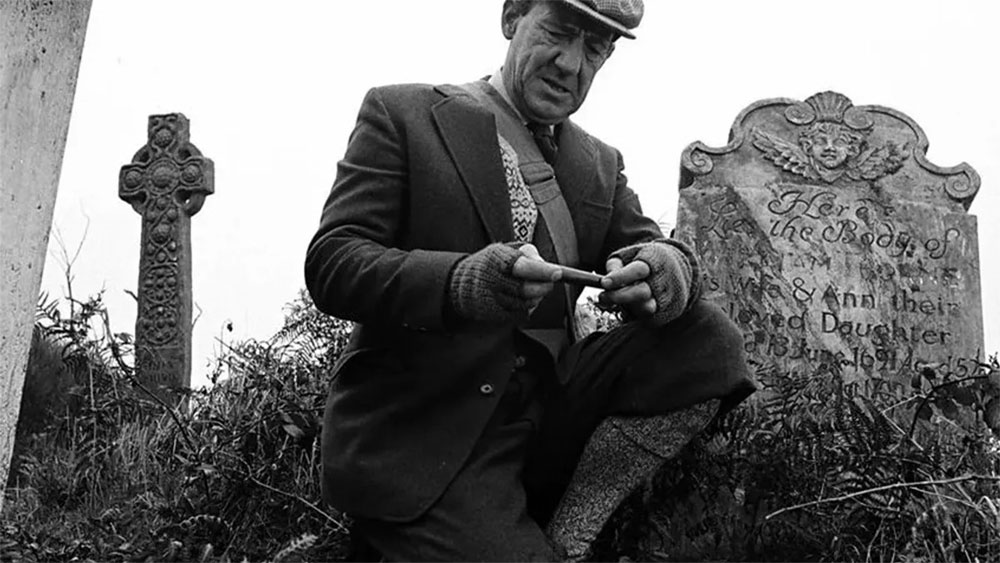 The other standouts are some choice late-1960s and mid-1970s British teleplays whose influence can be seen on the major folk horror films. Whistle and I'll Come to You (1968) is an eerie adaptation of the M.R. James ghost story, complete with spectral visions on the East Anglican coast. It screens for free, coupled with Robin Redbreast (1970), an entry in BBC's "Play For Today" anthology series (a rare genre standout in programming typically dominated by social realism and kitchen sink dramas). The teleplay contains all the communal insularity and occult folk rituals that would define films like The Wicker Man.
Murrain (1975), penned by prolific British screenwriter Nigel Kneale, follows a veterinarian investigating a virus among a small village's livestock, only to learn the townspeople are attributing the pestilence to a woman they believe is a witch. And finally, Penda's Fen (1975), is a surprisingly Romantic work from controversial director Alan Clarke, about a boy questioning his identity due to the unsettling visions he experiences, all intersecting with Britain's mystical, pagan past. In all, the "Folk Horror" series is an homage to Janisse's scholarship and an opportunity for audiences to broaden their understanding of a recently revitalized sub-genre.
"Folk Horror" runs October 28–November 11 at Anthology Film Archives.