Featured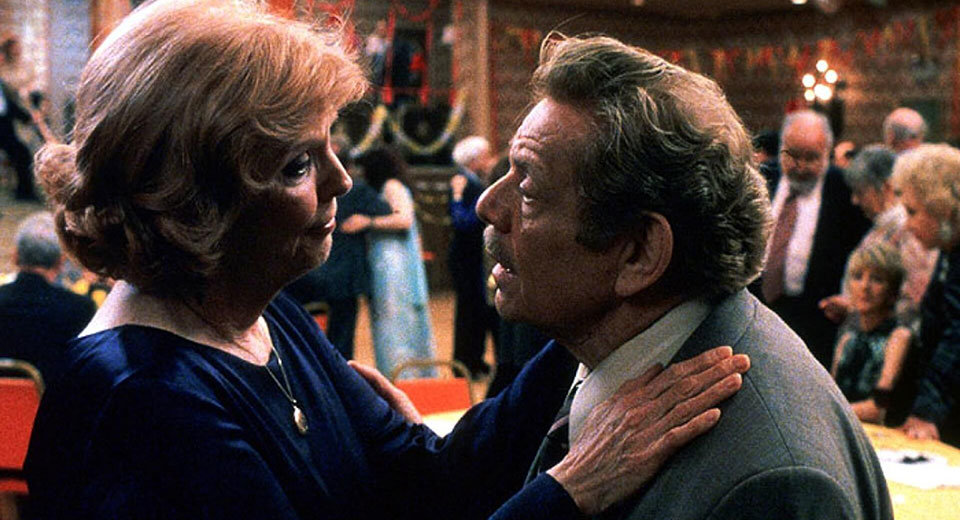 November 9th 2019
Now that Crossing Delancey and Hester Street have taken their rightful place in our ever-expanding canon, it is only natural that the denouement of Joan Micklin Silver's urbane "Jewish" trilogy should have its moment in the sun. Contemporary critics may have plugged their noses at first whiff of A Fish in the Bathtub (1998), but this hamishe little comedy from the lately appreciated director-writer is plum for reappraisal since its restoration and re-release.
As outer borough curmudgeons, real-life old married couple Jerry Stiller and Anne Meara float through the proceedings on a magic carpet woven from equal parts knowing affection and familiar peevishness. Four decades of marriage have settled Sam and Molly into a love-and-hate nest, feathered with petty gripes and flare-ups. What manner of scandal could possibly upset their bickering groove — a torrid love affair or financial ruin? These, the stouter heart can endure. But a fish (in the etc.)?
So begins the Beckettian conceit that proves the final straw for Meara's Molly, a woman of seemingly infinite patience — she is, after all, married to Jerry Stiller — whose waning tolerance for husband Sam's animal-loving antics ends at the rim of an enamel tub. Ready and willing to cast a life of fealty to the wind, she installs herself in the home of their only son — a cherubic Mark Ruffalo, anxiously tip-toeing through his own first brush with connubial ennui.
Mid-budget indies may have gone the way of wholesale shmatte traders and rent-controlled apartments, but there is something rather comforting about Silver's regional ethnic comedy, housebound interiors, and jazzy piano score. For connoisseurs of shtick, the Oedpial underpinnings and incessant dialogue in Fish recall another Brooklyn-born repeat offender, whose own filmography lingers on courtesy of European patrons and a little corporate-funded life support. Silver's conspicuous absence from the trade papers is a shande: though this late-career effort may not rank among her finest, it does command the respect lavished on her equally anxious peers.