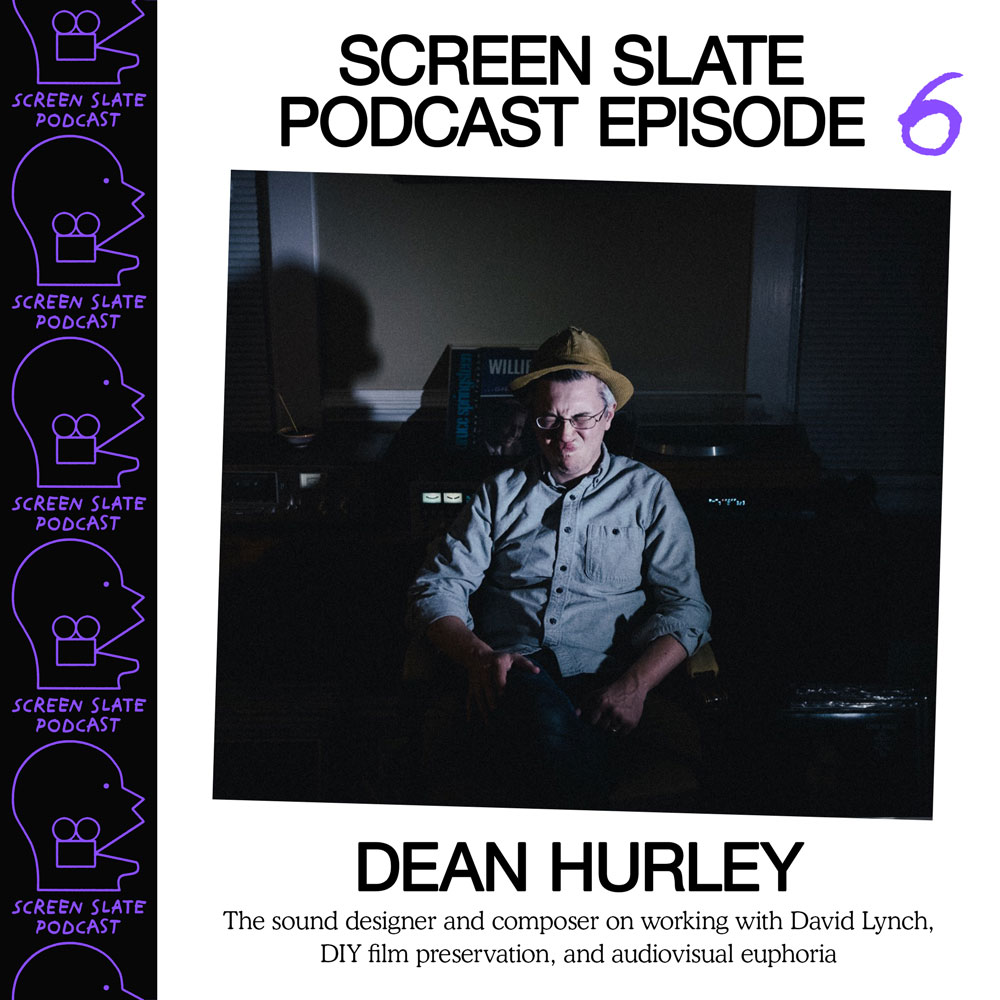 April 20th 2022
Sound and music supervisor Dean Hurley, best known for his work with David Lynch, joins the pod to exalt in audiovisual euphoria. We get into Lynchland: Inland Empire, the non-existent new Cannes film, Weather Report truthers, and how ZZ Top's Eliminator figures into the filmmaker's sonic universe. We also celebrate the visual and aural patinas of different eras of image and sound technology—from 35mm optical release prints to early YouTube compression of VHS dubs—and how armchair conservationists help to preserve these experiences. Plus shoutouts to Lethal Weapon 4, Scanner Cop 2, the Alphaville voice, Hurley's new release with Romance, and much more.
Hosted by Screen Slate editor Jon Dieringer and film archivist John Klacsmann. Audio engineer C. Spencer Yeh.
Dean Hurley website
Scan-It-Yourself: An Ode to 35mm Release Prints by Dean Hurley
The Frequency of Fear: Dean Hurley Interview
Romance & Dean Hurley - In Every Dream Home a Heartache on Bandcamp
Lethal Weapon 4 opening scene on YouTube

This episode of the Screen Slate podcast is co-presented with the German Film Office, an initiative of the Goethe-Institut and German Films.