Prismatic Ground 2022
-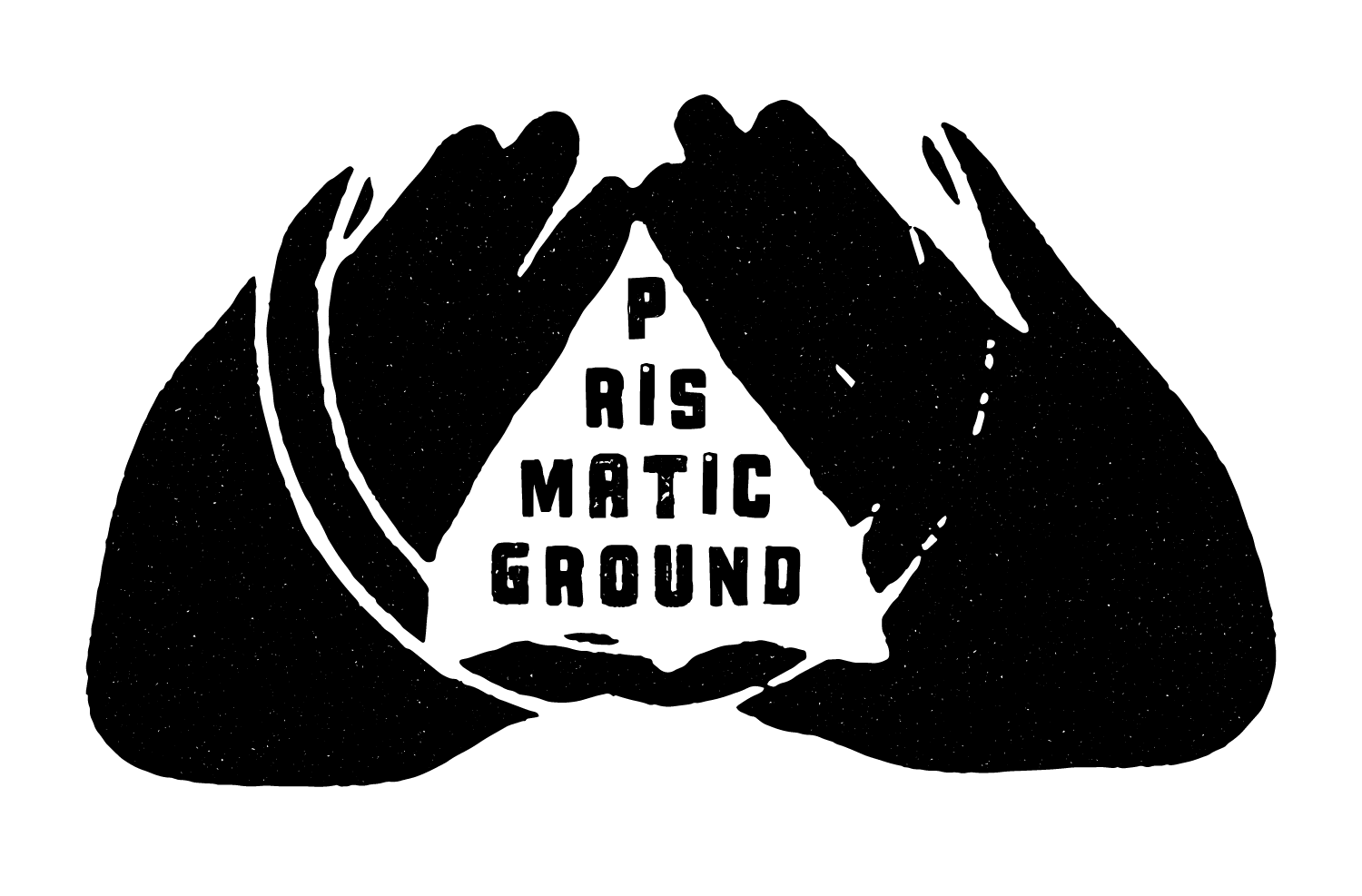 PRISMATIC GROUND
YEAR 2
MAY 4-8, 2022
Prismatic Ground is a New York City film festival centered on experimental documentary and avant-garde film, co-hosted by Maysles Documentary Center and media partner Screen Slate. 2022 marks the second ever (and first hybrid) edition of the festival, with physical events taking place at Maysles, the Museum of the Moving Image, and Anthology Film Archives. The majority of films will simultaneously be available on-demand for free worldwide during the festival dates at http://www.prismaticground.com. New Yorkers are encouraged to attend in person; each program will feature live filmmaker Q&As.
Note: tickets for the films in each "wave" will be sold as a package, but patrons are free to come and go during the noted breaks. Once sold out, a limited number of tickets for each program will be available on a first-come, first-served basis. All "waves" screen at Maysles Documentary Center.
Click Here to purchase an all-wave pass for $50 (Extremely limited supply. Not valid for Opening Night, Centerpiece, or Closing Night.)
Click Here to purchase a 5-wave ticket package for $35 (Not valid for Opening Night, Centerpiece, or Closing Night.)
Logo: Kelsey Kaptur based on the work of Barbara Hammer
WEDNESDAY, MAY 4TH
Opening Night: Charlie Shackleton's The Afterlight
Wednesday, May 4th at the Museum of the Moving Image — Purchase Tickets
(in person only)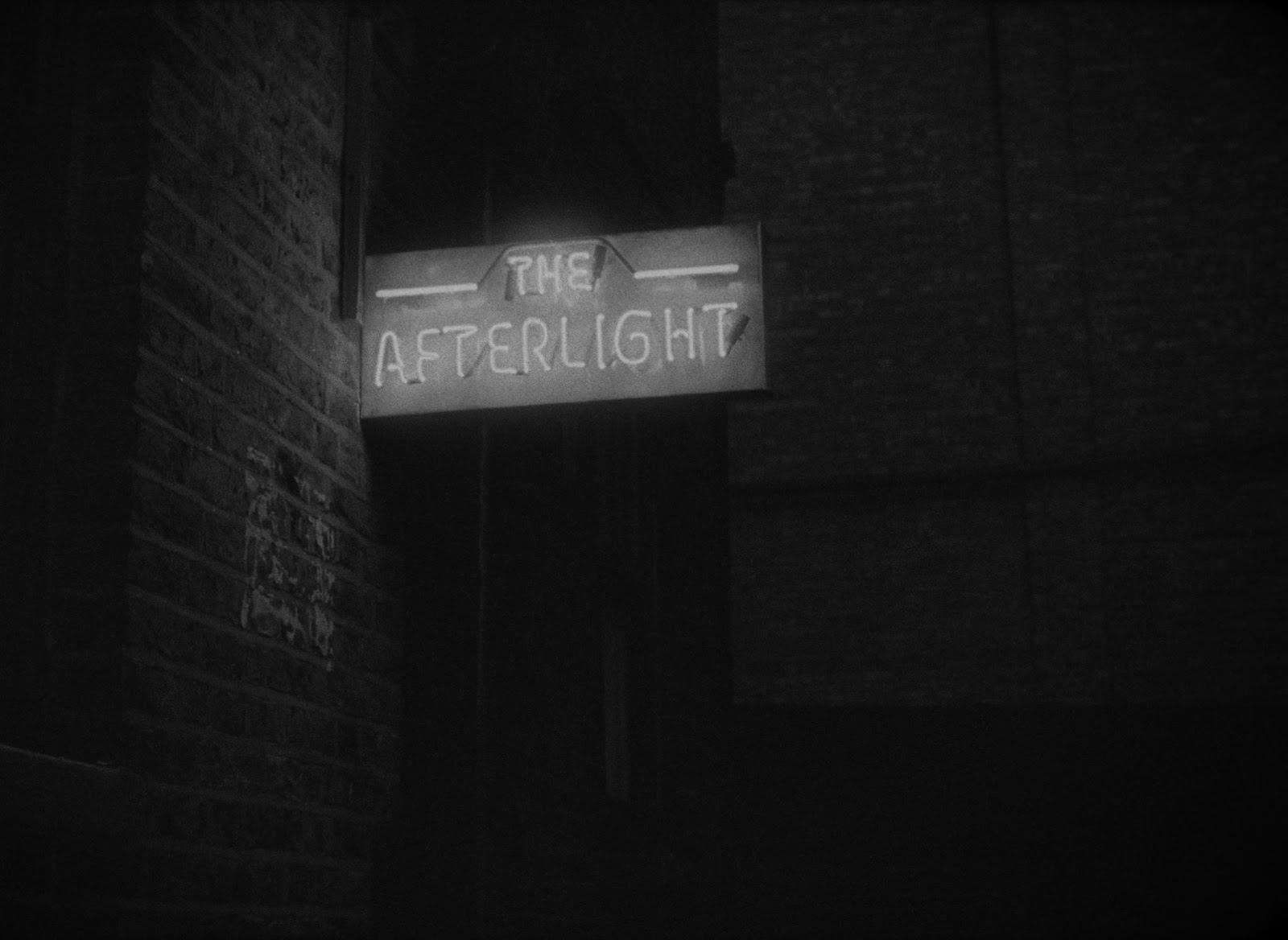 Dir. Charlie Shackleton. United Kingdom. 2021, 82 mins. 35mm.
Celluloid ghosts converge upon questions of mortality, visibility, endurance and cultural memory in Charlie Shackleton's provocatively conceptual found footage film The Afterlight. Fragments of hundreds of films from around the world bring together an ensemble cast of actors with one thing in common: each is no longer alive. Together, they contend with a fragile existence lived solely through these traces of their work. The Afterlight itself exists as a single 35mm film print. Further eroding every time it screens, the film is a living document of its life in circulation. Eventually it will disappear entirely.
THURSDAY, MAY 5TH
wave 1: look at that round ass shit
Thursday, May 5 @ 2PM — Purchase Tickets
Maysles Documentary Center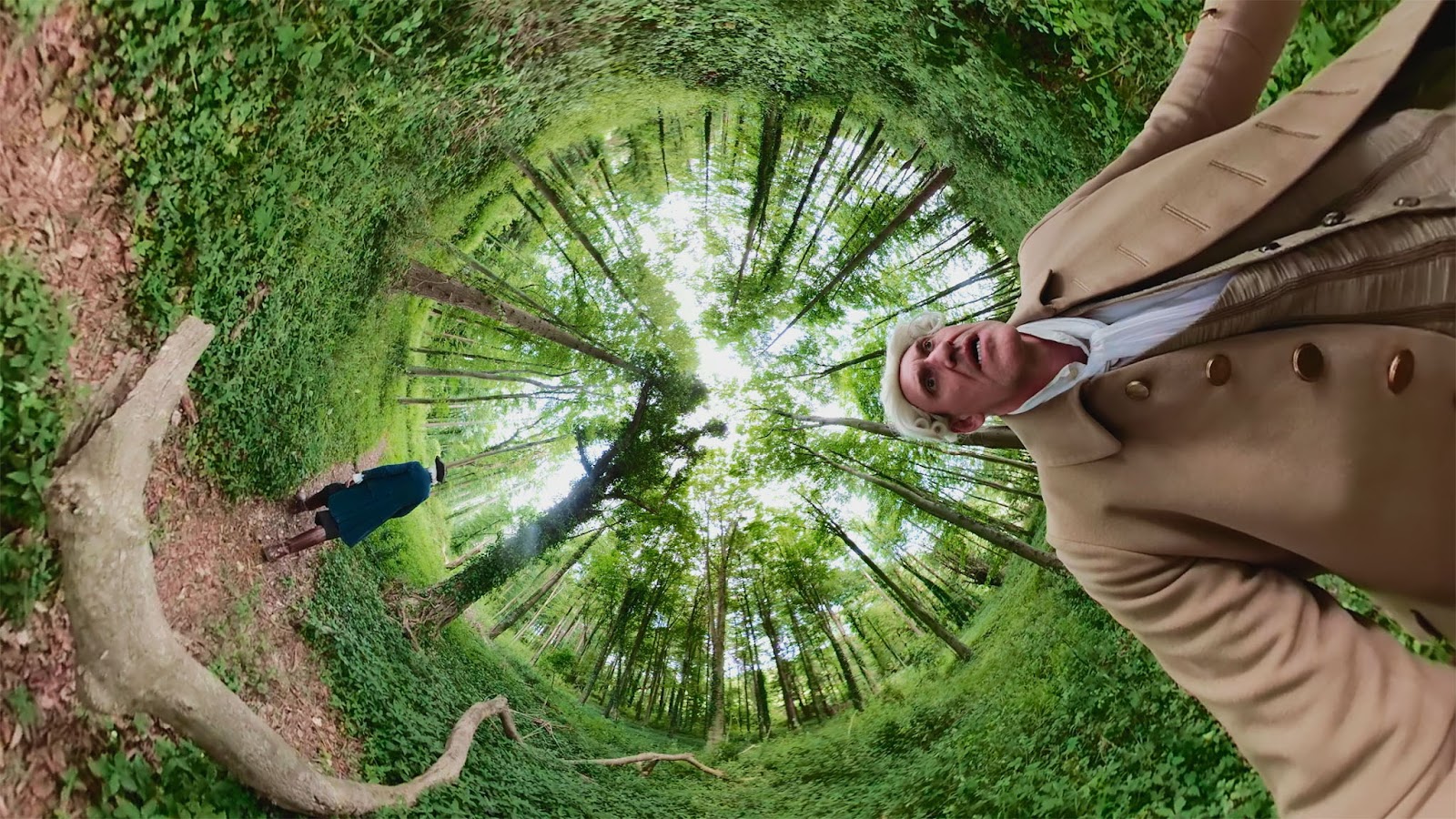 Memory Playthrough (Sim Hahahah, 2 min.)
Someone demonstrates a formula to recount memories. The process is safe and virtually painless.
Contour (Fabio Andrade, 10 min.)
"Open the leaves I will see my body turned into flower." - Gabriel Joaquim dos Santos.
That Was When I Thought I Could Hear You (16mm in person) (Matt Whitman, 9 min.)
That was when I thought I could hear you: on petals, on fire, and on the edge of the bridge.
Global Fruit (G. Anthony Svatek, 5 min.)
Tropical fruits and vegetables radiate on a blizzard-struck street corner in Brooklyn, NY. A visual oxymoron, tugging at the edge of an interconnected and collapsing global order.
Wasteland No. 3: Moons, Sons (16mm in person) (Jodie Mack, 5 min.)
A world tender and unhatched, Future chaos in repose, in slumber…
vs (Lydia Nsiah, 8 min.)
Recordings from server farms and data centers, which are the result of various translation processes between World Wide Web, expired 16mm films, and digital video, are sent into a metaphorical and literal maelstrom - becoming a mechanical eye that looks back and looks at us, the viewers.
Constant (Sasha Litvintseva, Beny Wagner, 40 min.)
A journey through the social and political histories of measurement.
wave 2: wings
Thursday, May 5 @ 4PM — Purchase Tickets
Maysles Documentary Center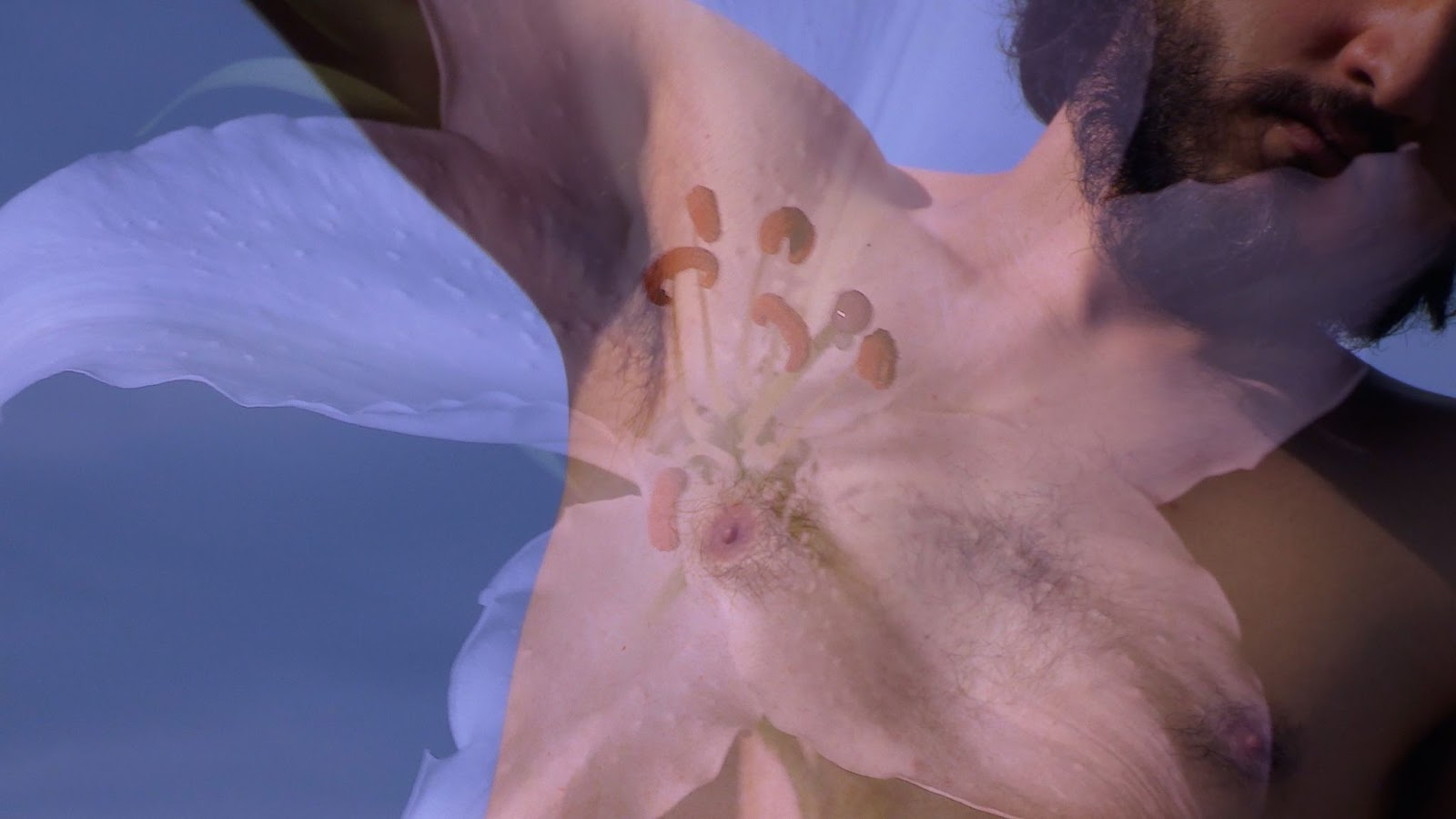 Goat (Paige Taul, 3 min.)
A film about a girl and her js. A meditation on the politics of style, collectivity, and personal taste.
D'Homme A Homme (Super 8mm) (Yashaddai Owens, 3 min.)
A black trumpeter searches for the truth of this world, but doesn't know which path to take until he's confronted by the image of self.
Alive in Death (Maliyamungu Muhande, 6 min.)
Burned, scratched, and painted film guides a reflection on healing from colonial trauma; physical scars blend with damaged film.
Autoethnography (Iván Reina Ortiz, 15 min.)
Artist Iván Reina Ortiz explores their gender identity through examining archival material, personal footage, and how they came into feeling freedom between the gender spectrum.
When Angels Speak of Love (Helen Peña, 13 min)
A ritual portrait of a Miami woman as she grieves her sister's passing and prepares for new life in Clearwater, FL.
wave 3: the memory of a memory
Thursday, May 5 @ 6PM — Purchase Tickets
Co-presented by Triple Canopy
Maysles Documentary Center
Vecino Vecino (Camila Galaz, 21 min.)
Against the backdrop of the 2019 Chilean social uprising, 'Vecino Vecino' deconstructs an archived TV news report about the MAPU Lautaro—a left-wing armed organisation who fought against the Pinochet dictatorship in Chile in the 1980s.
We Knew How Beautiful They Were, These Islands (in person only)
(Younes Ben Slimane, 21 min)
At night, a stranger digs graves, buries the dead and watches over them. In the dark, he reveals the personal belongings of the deceased to us.
SHE GATHER ME (Miatta Kawinzi, 12 min.)
SHE GATHER ME, titled after a line from Toni Morrison's novel Beloved, is a poetic meditation on the resonance of different physical and mental landscapes of the African Diaspora.
Three Songs without Z.
(Karthik Pandian, Andros Zins-Browne, 35 min.)
A portrait of Zakaria Almoutlak, a sculptor and media activist from Homs, Syria, who fled the civil war in 2015.
BREAK
9PM
What We Shared (Kamila Kuc, 69 min.)
Seven inhabitants of a de facto state on the Black Sea unfurl a web of stories about loss and displacement through the re-imaginings of dreams and memories of the 1992-93 war in Abkhazia.
FRIDAY, MAY 6TH
wave 4: open sky / open sea / open ground
Friday, May 6 @ 11AM — Purchase Tickets
Maysles Documentary Center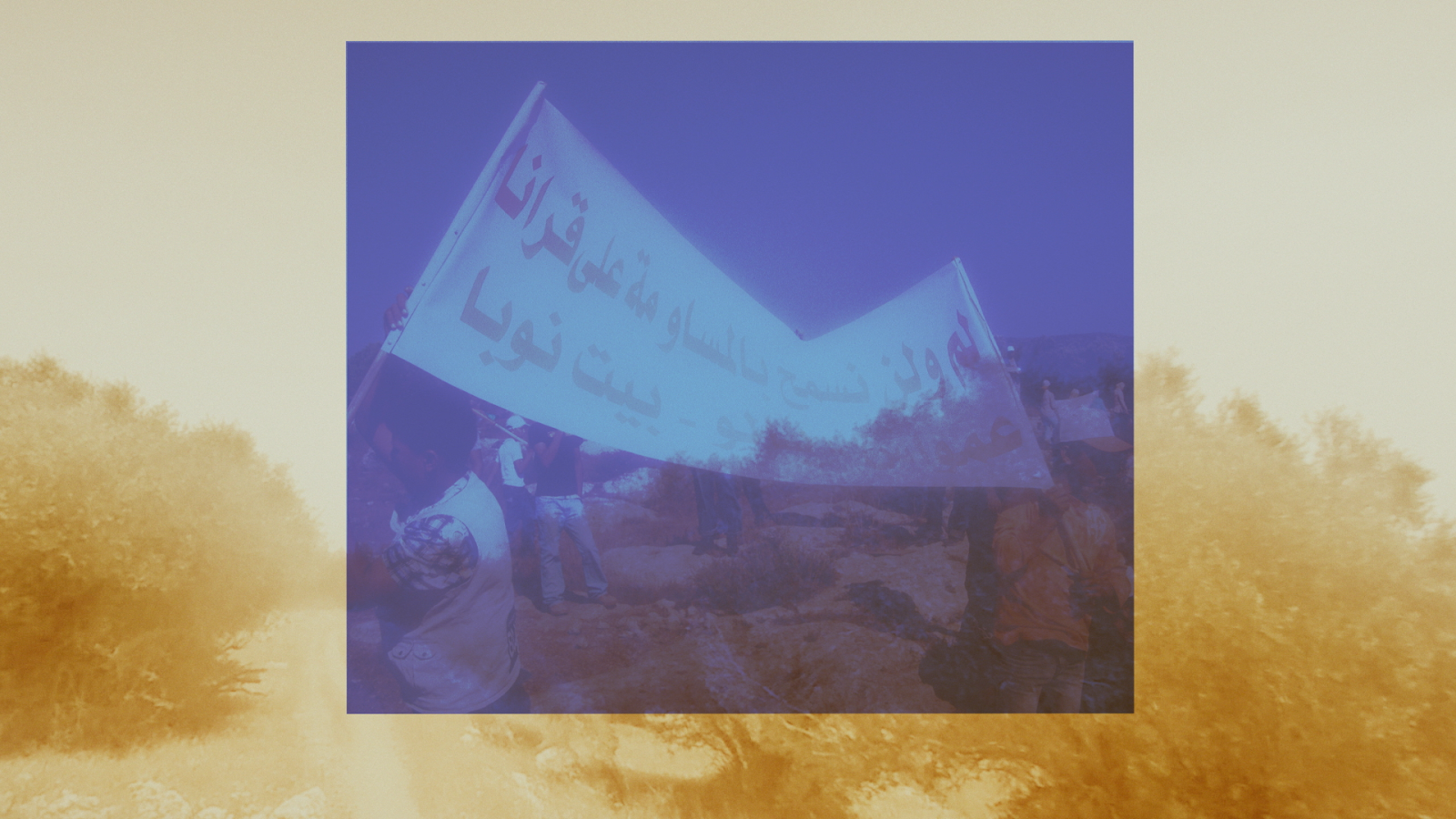 cielo abierto / mar abierto / suelo abierto (Libertad Gills, Martín Baus, 4 min.)
From a point of view-listening that is both animal and elemental, between the air, the ocean and the sand, relationships emerge between humans, birds and marine life.
Notes From the Periphery (Tulapop Saenjaroen, 14 min.)
Mainly shot in the peripheral areas of the ever-expanding Laem Chabang port in Chon Buri, Thailand, Notes from the Periphery interrogates the notion of territoriality, globalized networks, and ownership through fragmented relations of the affected sites and communities nearby, shipping containers that become a policing tool against protest in Bangkok, and the life cycle of a barnacle.
Canada Park (Razan AlSalah, 8 min.)
I walk on snow to fall unto the desert. I find myself on unceded indigenous territory in so called Canada, an exile unable to return to Palestine. I trespass the colonial border as a digital spectre floating through Ayalon-Canada Park, transplanted over three Palestinian villages razed by the Israeli Occupation Forces in 1967.
Golden Jubilee (Suneil Sanzgiri, 19 min.)
Takes as its starting point scenes of the filmmaker's father navigating a virtual rendering of their ancestral home in Goa, India— created using the same technologies of surveillance that mining companies use to map locations for iron ore in the region.
Lida (Lev Omelchenko, 50 min.)
Lev documents his grandmother as she tends to the small homestead and prepares for the birthday celebration in the rural village in Ukraine.
wave 5: after months of total darkness
Friday, May 6 @ 1PM — Purchase Tickets
Maysles Documentary Center
Co-presented with The Future of Film is Female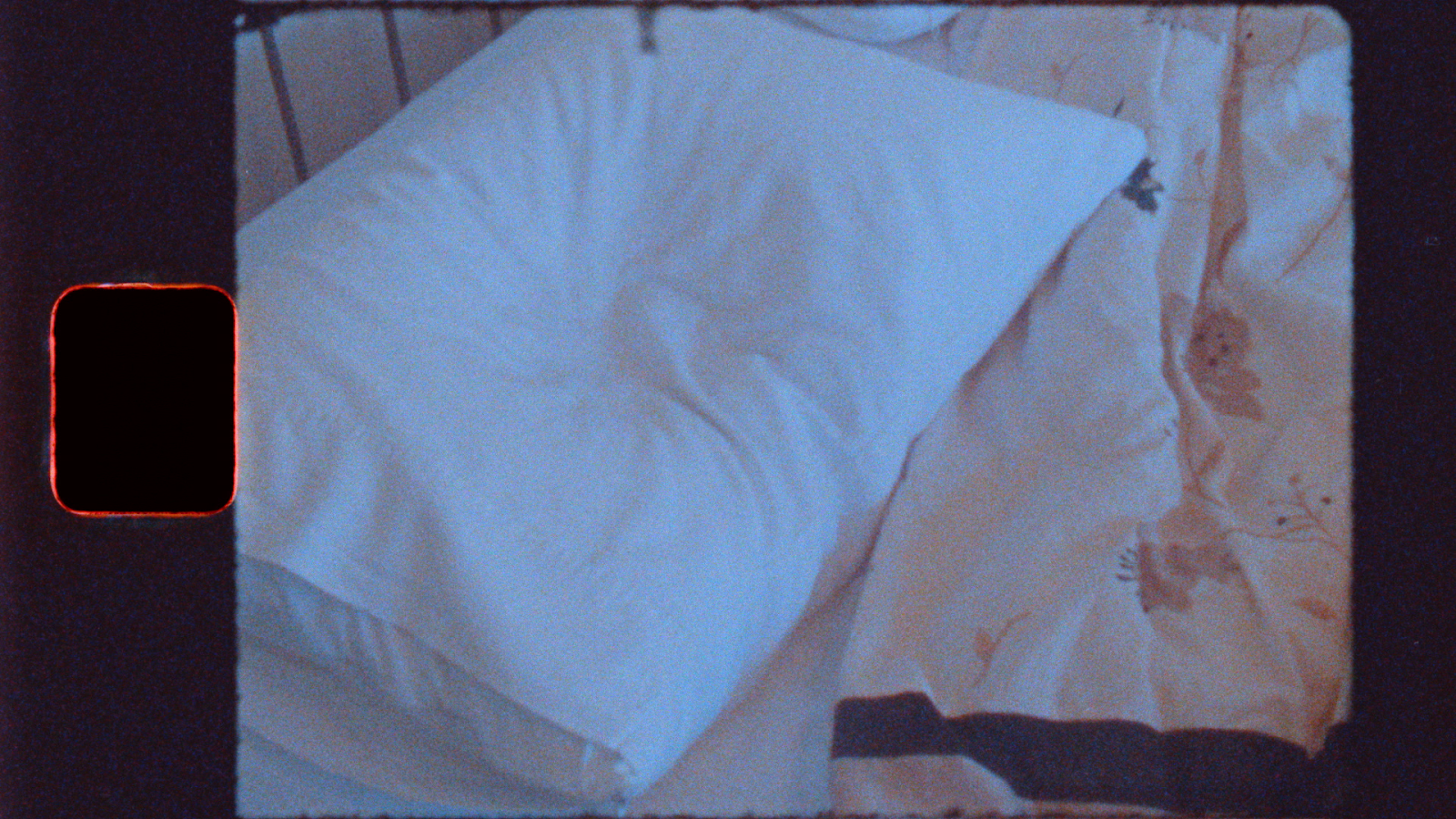 Pretend You're There (Katie Colosimo, 2 min.)
Pretend You're There is about how the internet, movies, TV, daydreaming and growing up can influence how your reality feels.
Searcher (in person only) (Divya Sachar, 19 min.)
The artist examines her schizophrenia, and wonders if trauma is passed down through generations.
True Places (Gloria Chung, 7 min.)
Places that exist at the border(s) of memory and physical terrain.
Other Tidal Effects (Sofia Theodore-Pierce , 7 min.)
"And there are other tidal effects, mysterious and intangible." –Rachel Carson, The Edge of the Sea. Catamenial seizures, tidal correspondences, a sonic EEG, and a lullaby in partial translation.
The Hand That Sings (in person only) (Alex Reynolds, Alma Söderberg, 23 min.)
A voice says 'bird' and a bird appears in the eye, when only a second ago it was a hand, or a tree, or a whistle.
Diary (Gillian Waldo, 15 min.)
An essay film seeking to make legible the forces acting upon the city of Baltimore through changes in its landscape and personal reflections.
White Hole (Eavan Aiken, 13 min.)
Human and animal kin are instrumentalised; units of production, their substrate exhausted. Can we conceive a future where technology serves all and look forward with Promethean vigour?
wave 6: touch me don't touch me
Friday, May 6 @ 3:30PM — Purchase Tickets
Maysles Documentary Center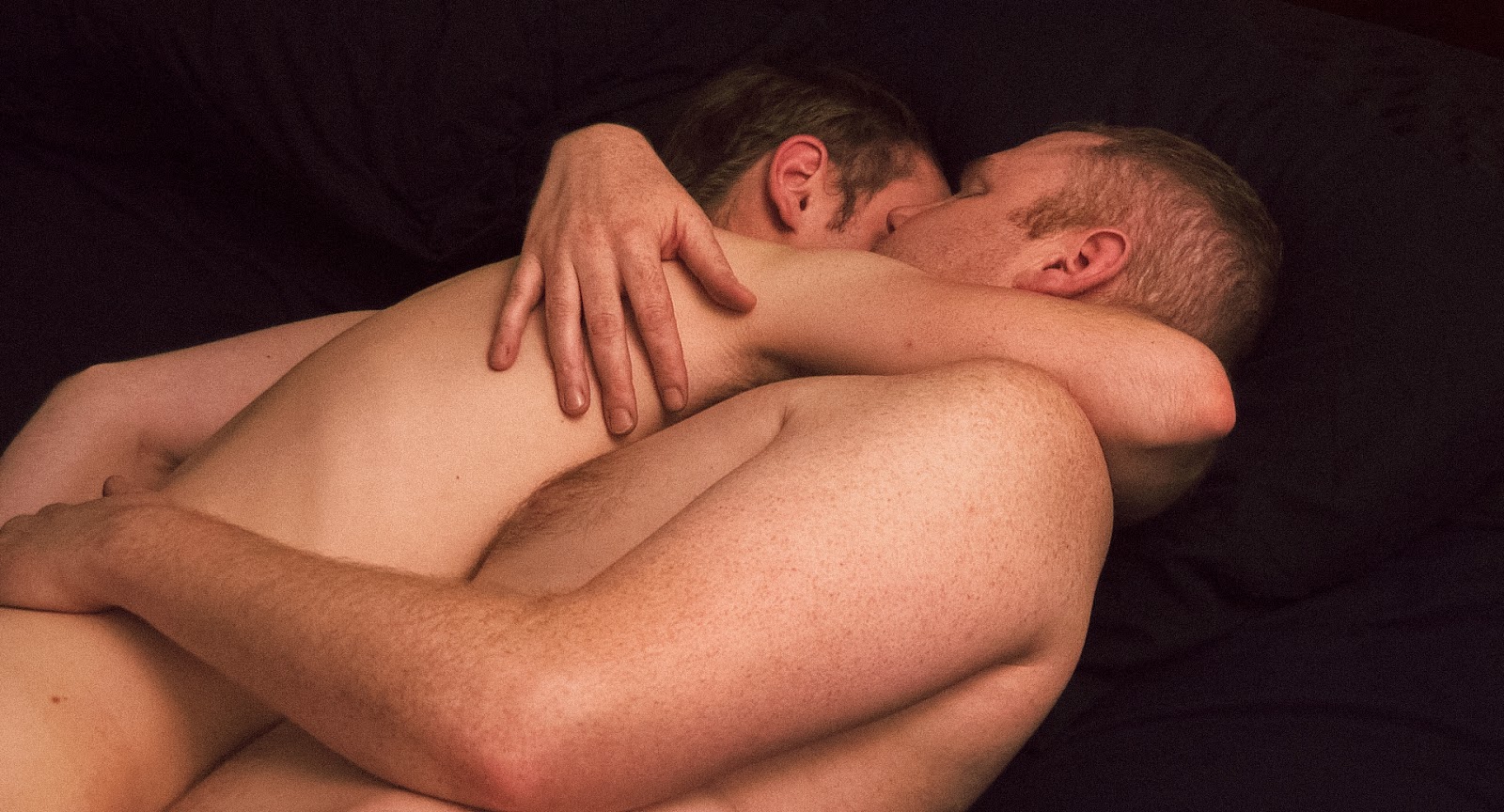 Tropicollage (Astria Suparak, 1 min.)
Tropicollage is a short, looping video that collages footage from thirty years of futuristic sci-fi movies and television shows that employ a fetishized tropics trope.
Madness Remixed (Rhea Storr, 10 min.)
Contains flashing images. Madness Remixed examines the fetishisation of Josephine Baker's body through data moshing analogue film.
Her Violet Kiss (Bill Morrison, 5 min.)
A woman attends a party where she is first observed by, and later meets, a mysterious guest.
Infinite Distances (in person only) (Pablo Alvarez-Mesa, 25 min.)
Found answering machine recordings bring voices longing for a receiver into the realm of the theater, offering hope for connection through a collective experience.
BREAK
4:45PM
This Is A Pornographic Film—or,goodbyetoArt (cherry brice jr.,11 min.)
an eleven-minute celebration of masturbation [explicit].
Acts of Love (Isidore Bethel, Francis Leplay, 71 min.)
When his older boyfriend loses interest in him, the filmmaker relocates to Chicago and uses dating apps to cast new lovers in an amorphous project that his mother hates.
Centerpiece: Creative Agitation's Nuclear Family
Friday, May 6th @ 8PM at Anthology Film Archives — Purchase Tickets
(in person only)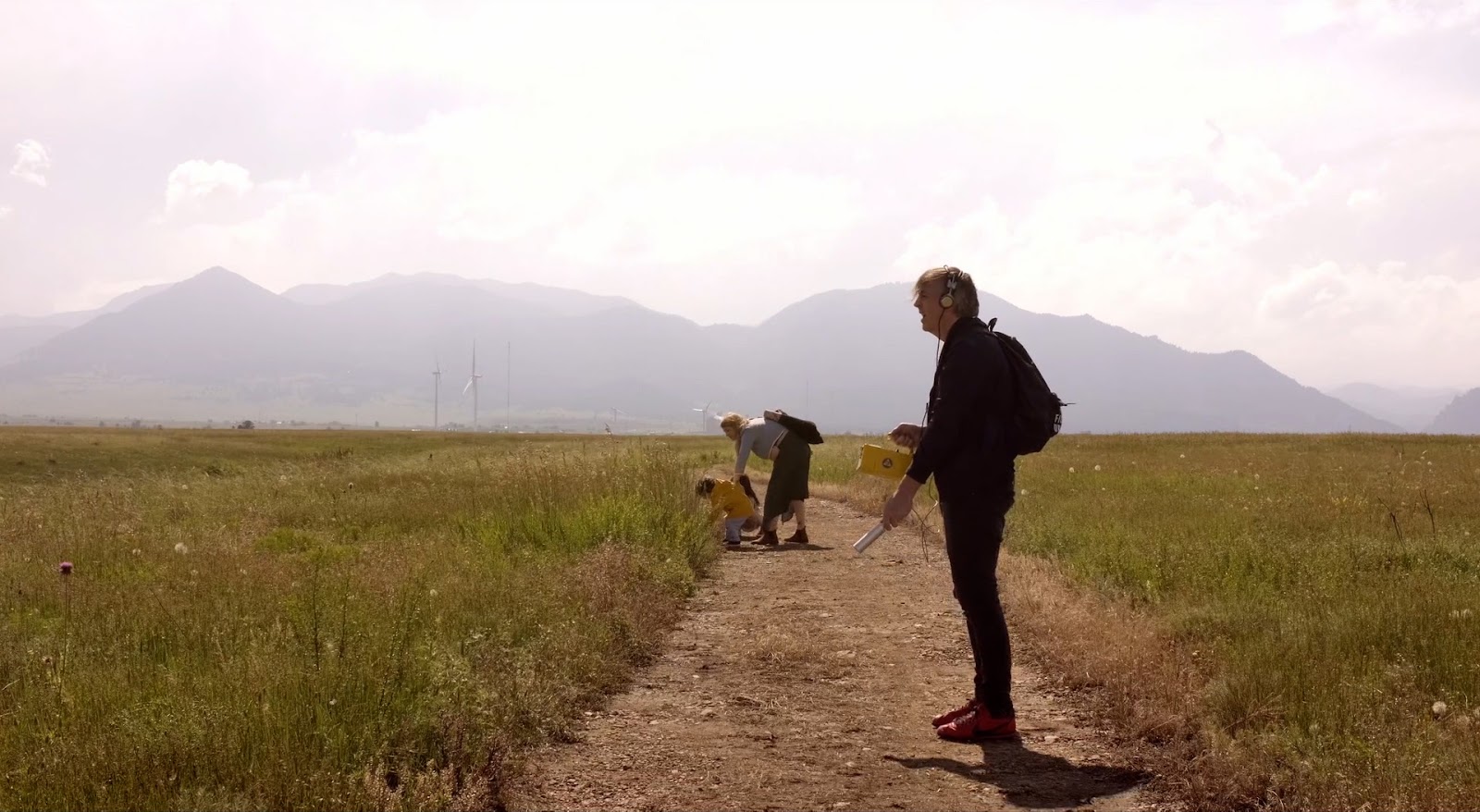 Dir. Creative Agitation. United States. 2021, 95 mins. digital.
Filmmakers Erin and Travis Wilkerson (An Injury to One; Did You Ever Wonder Who Fired the Gun?) excoriate the nuclear death wish at the acrid heart of America's settler-colonial project in this characteristically scathing essay film. Structured around a family road trip to missile silo sites across the country – mirroring those Travis's activist mother took him on as a child – the film weaves histories of conquest, genocide, and reckless science into one clear enduring vision of white supremacy at any cost.
Preceded by What Travelers Are Saying About Jornada del Muerto (Hope Tucker, 14 min.)
Visitors and residents of the Tularosa Basin, site of the first detonation of an atomic bomb, contribute to the production of public memory as they offer philosophical reckonings, logistical advice, and plaintive cries about making "the journey of the dead."
SATURDAY, MAY 7TH
wave 7: to report an incident
Saturday, May 7th @ 9AM — Purchase Tickets
Maysles Documentary Center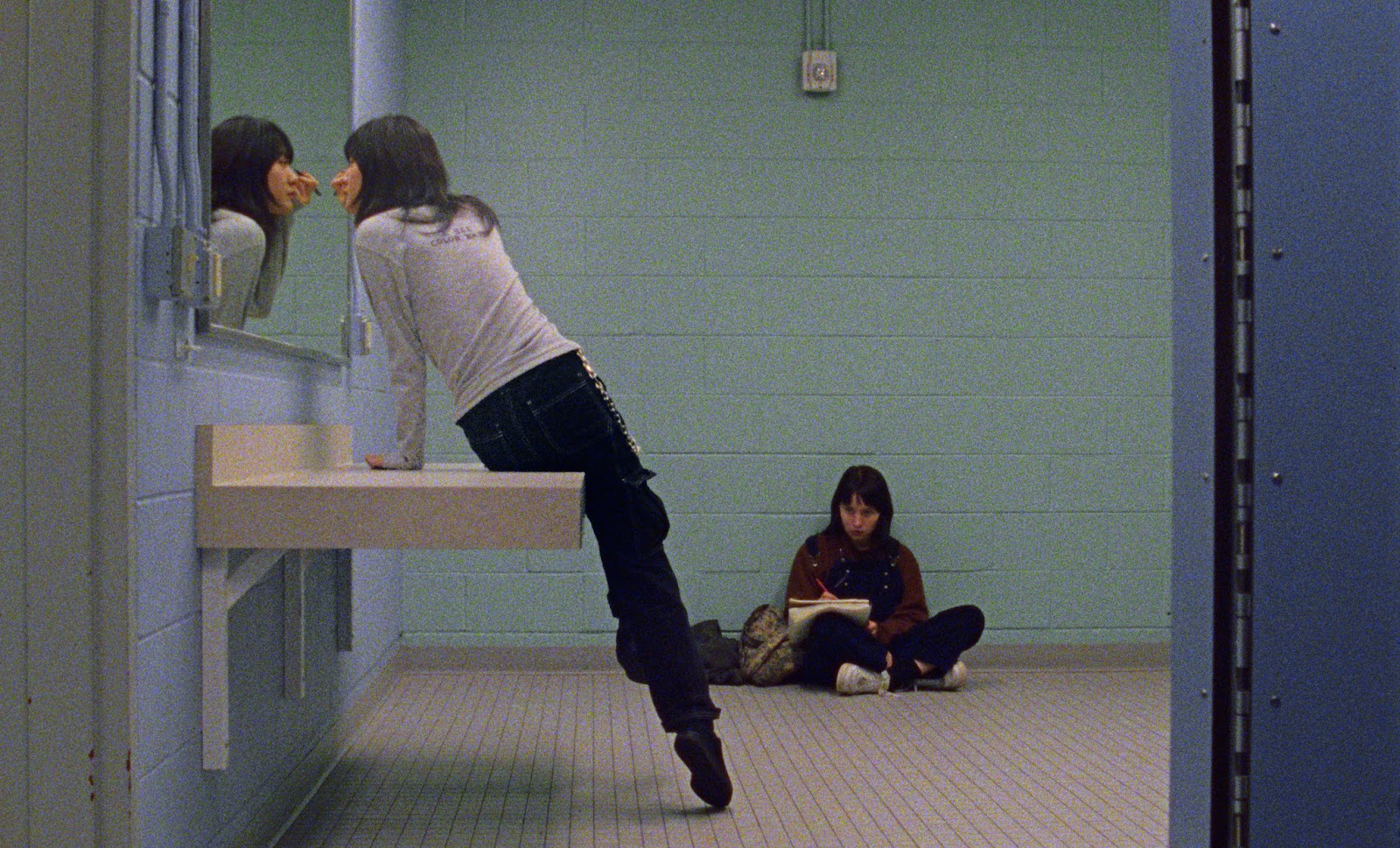 Oliver Sees Indigo (Ryan Clancy, 14 min.)
An attempt to regain attachment following a period of heroin addiction, near-death experiences, and oxytocin deficiency. The camera shifts between moments of fragile devotion as it searches for a higher power in threads of shared suffering. Oliver, is heaven only for the high?
A Minor Figure (Jamie Weiss, Michael McCanne, 17 min.)
In 1988, a mysterious man enters the US on a fake passport. Ronald Reagan tours a collapsing Soviet Union. A road trip through rural America ends in a terrorism arrest outside of New York City. What becomes of those lost to the currents of history? Do they leave some trace behind? Or do they simply disappear?
Lake Forest Park (Kersti Jan Werdal, 60 min.)
Through the showery urban and sleepy suburban landscapes of the American Pacific Northwest, Kersti Jan Werdal's Lake Forest Park follows a group of adolescent friends in the wake of a mysterious shared loss.
wave 8: love as a cry of anguish
Saturday, May 7th @ 12PM — Purchase Tickets
Maysles Documentary Center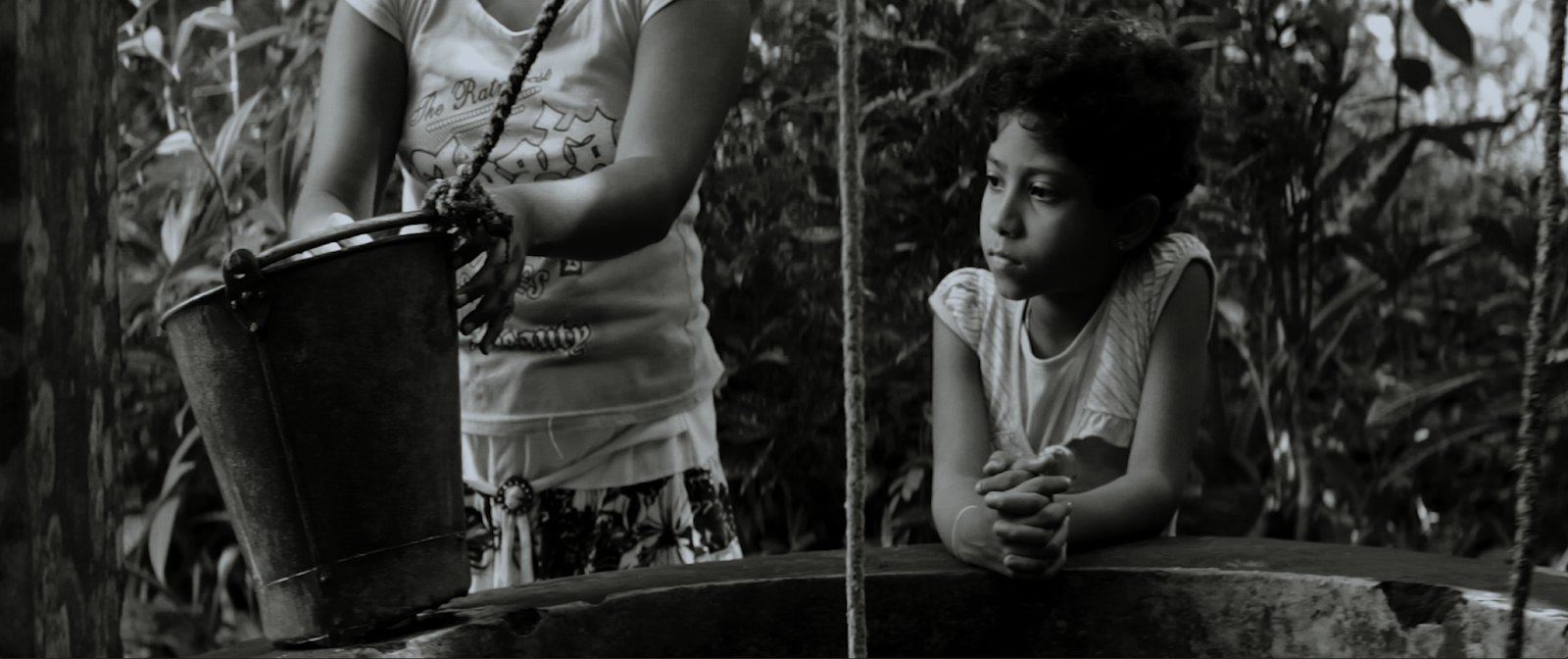 The day lives briefly unscented (Brandon Wilson, 5 min.)
A film about ancestry, transformation and loss.Each shot was created by covering and uncovering the lens with the hand. The footage was then arranged in a layered sequence so that images interact as they appear and disappear.
Declarations of Love (Tiff Rekem, 29 min.)
A fragmentary rumination on an aging father figure and his nearness to the gender-reveal party fire that scorched the San Bernardino foothills in 2020.
Heron 1954-2002 (Alexis McCrimmon, 4 min.)
Heron 1954 - 2002 is a visual eulogy that taps into the phenomena of makeshift memorials and small gestures of mourning. Honoring the life of a loved one who died due to an accidental opioid overdose, the film materializes the process of overdue bereavement by invoking a fragmented presence at the periphery of the mind.
Home When You Return (Carl Elsaesser, 30 min.)
"Stretching and blurring the boundaries of video essay, experimental film and home movie, traces of a 1950s homemade melodrama by amateur filmmaker Joan Thurber Baldwin intermingle with a mournful homage to the author's grandmother and her vacated home. A powerful mélange of cinematic and domestic spaces, past and present." – Kevin B Lee
BREAK
2PM
Strangers (Rajee Samarasinghe , 11 min.)
This footage was shot shortly after the civil war in Sri Lanka on the occasion of my mother's long-delayed reunion with Kamala, the aunt she lived with as a child. Kamala was living a life of solitude at this point and has now since passed away—this film is dedicated to her.
Untitled (in person only) (Joie Lee, 3 min.)
Untitled is an epistolary exploration of my mother's untimely passing.
In the billowing night (Erika Etangsalé, 51 min.)
Jean-René is a retired workman who has lived in Mâcon, France, since emigrating from Reunion Island at the age of 17. Today, for the first time ever, the quiet man recounts his story to his daughter. His journey is interspersed with enigmatic dreams and pains that are rooted in the wounds of the French colonial past.
wave 9: in the prison of his days / teach the free man how to praise
Saturday, May 7th @ 3:30PM — Purchase Tickets
Maysles Documentary Center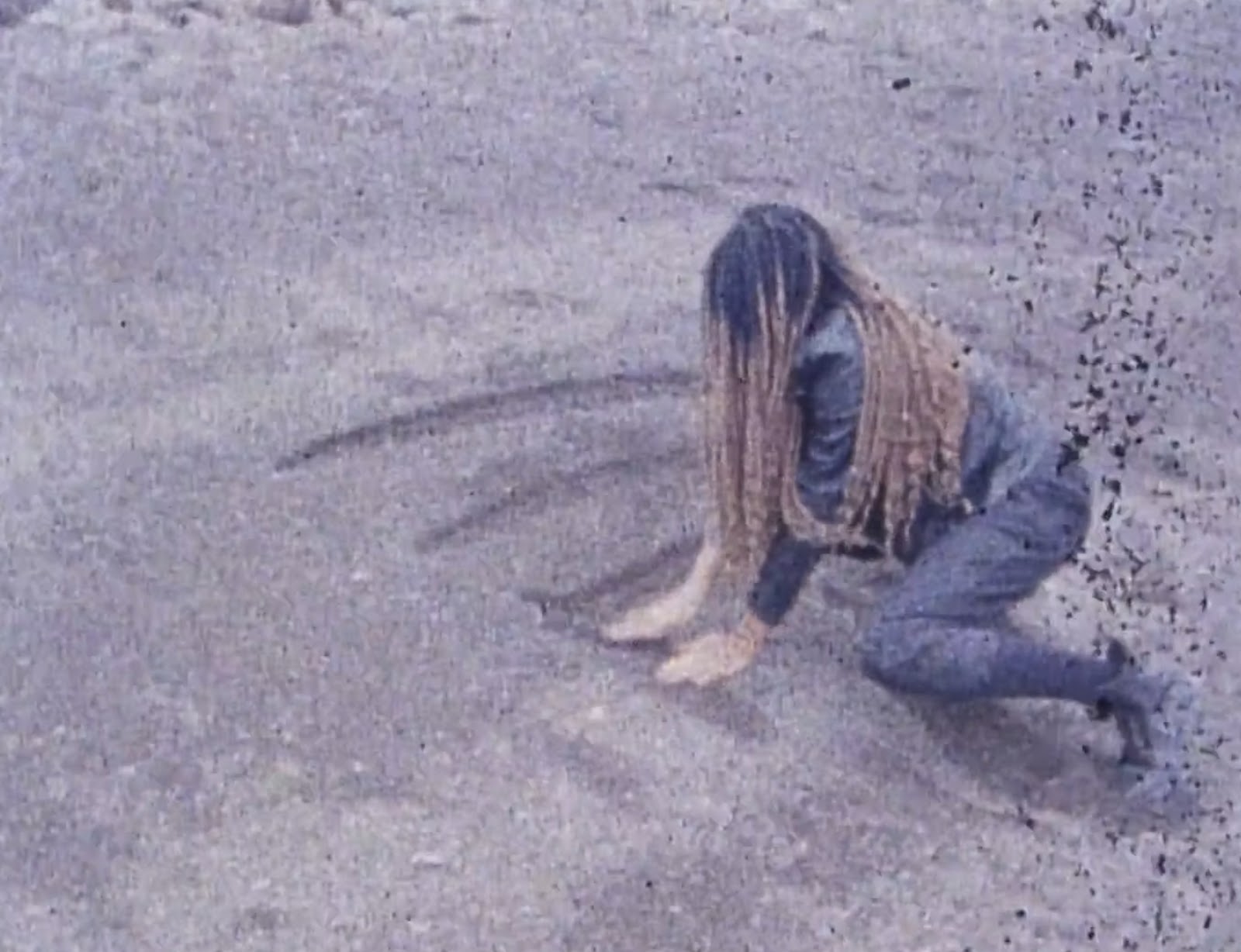 Hei'er (Yehui Zhao, 21 min.)
The filmmaker and a mannequin explore the world through its solar terms.
Configurations (in person only, 16mm) (James Edmonds, 9 min.)
The little personal myths and structures we set up to aid the survival of the psyche in times of low harvest.
Looking Backward (Ben Balcom, 10 min.)
Filmed on the former grounds of Black Mountain College, Looking Backward is a brief elegy to the legacy of a utopian college and other impossible projects.
Maman Brigitte (16mm) (Ayanna Dozier, 3 min.)
Maman Brigitte stitches together the intimacy of a private manifestation Hoodoo vevue of Maman Brigitte (the barrier between the living and the dead) with the aurality of the body (spitting, running, vomiting, etc.). These "interior" corporeal practices are juxtaposed against sweeping landscapes to draw out film/ritual's capacity to manifest.
Attic Windows of the Infinite (Sapphire Rachael Goss, 31 min.)
"A little later a thousand hungry eyes are bending over the peepholes of the stereoscope as though they were the attic windows of the infinite..." - Baudelaire, On Photography, 1859
BREAK
5PM
If From Every Tongue it Drips (Sharlene Bamboat, 68 min.)
If from Every Tongue It Drips explores questions of distance and proximity, identity and otherness, through scenes from the daily interactions between two women—a poet and a cameraperson.
wave 10: destroying the earth, over and over again
Saturday, May 7th @ 6:30PM — Purchase Tickets
Maysles Documentary Center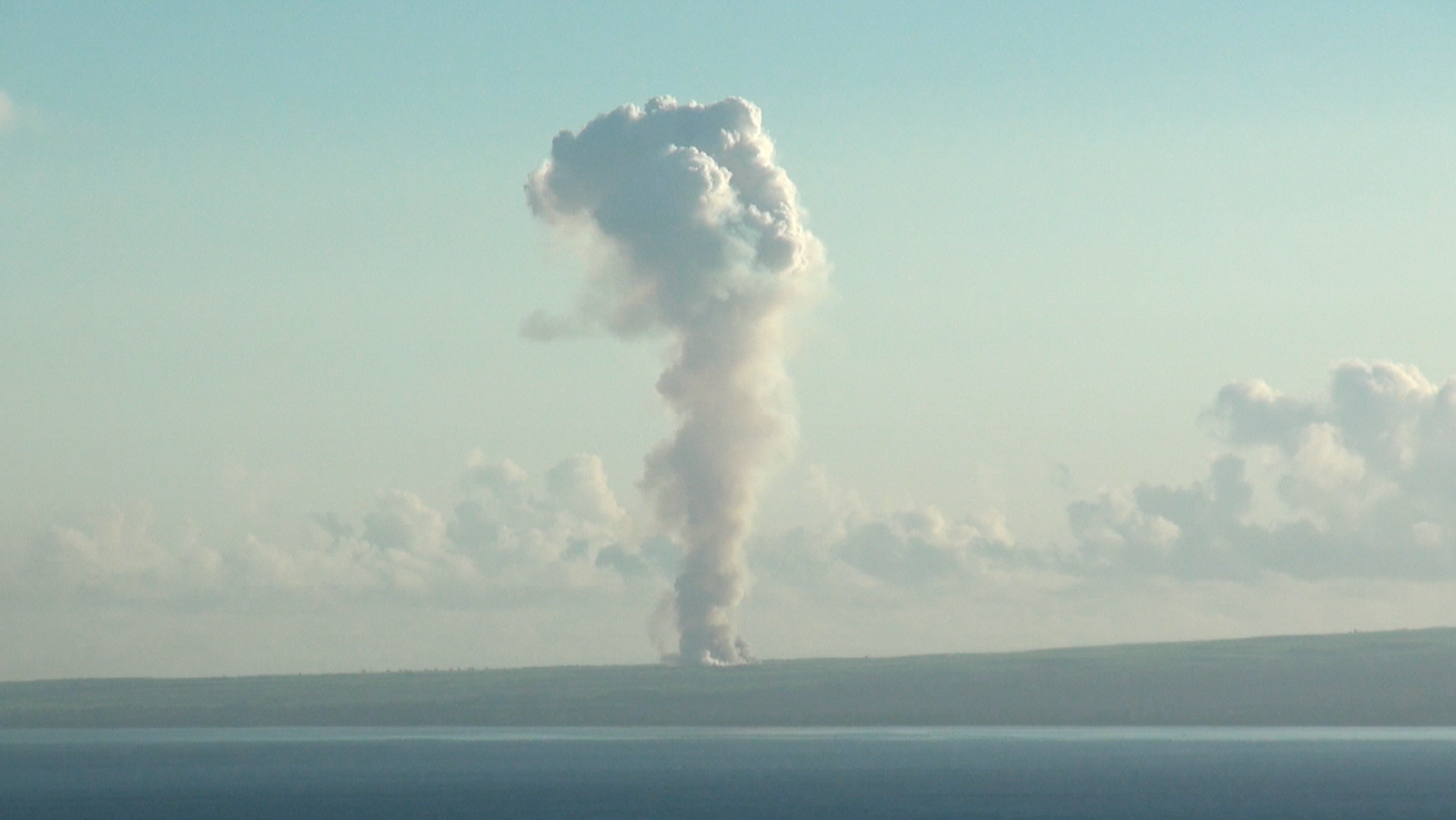 Instant Life (in person only, 16mm) (OJOBOCA, 30 min.)
The three films you will see are shot-for-shot reproductions of the compilation film Instant Life (1981). Each film in Instant Life (1981) was a remake of an earlier film also called Instant Life (1941). The earlier Instant Life (1941) was a single film, not a compilation.
A Thousand Years Ago (in person only) (Edgar Jorge Baralt, 20 min.)
In an imaginary look back at the present from the year 2049, an exile returns to Los Angeles decades after being displaced by large scale social and environmental collapse.
A Vessel, the Ideas Pass Through (Linnea Nugent, 6 min.)
Secrets of experiencing and the wandering of mind from an initial landing place through the. haptic view of a lens.
KŌ (Nathan Howe, 30 min)
KŌ is a non-narrated, experimental documentary and the final act of the Hawaiian sugar epoch.
Datura's Aubade (Jean-Jacques Martinod, Bretta C. Walker, 18 min.)
A farmer discovers a fallen meteorite in the high deserts of New Mexico. The Alien Earth and the Earth Alien commingle under the spell of a deadly nightshade.
BREAK
9PM
Deep Impact (Christopher Thompson, 9 min.)
"Deep Impact" explores our deep fatalistic tendencies to design our own catastrophic scenarios in order to enrich our monotonous lives through our simulations of collapse.
Earth II (in person only) (Anti-Banality Union, 97 min.)
Earth, present day. With human civilization facing ever-worsening climate calamities, the captains of industry set their sights on a new planet. Starring Keanu Reeves, Will Smith, and Matt Damon, EARTH II reminds us that no matter how far into its final death spiral our species might be, life finds a way.
SUNDAY, MAY 8TH
wave 11: the blessings of liberty
Sunday, May 8th @ 9AM — Purchase Tickets
Maysles Documentary Center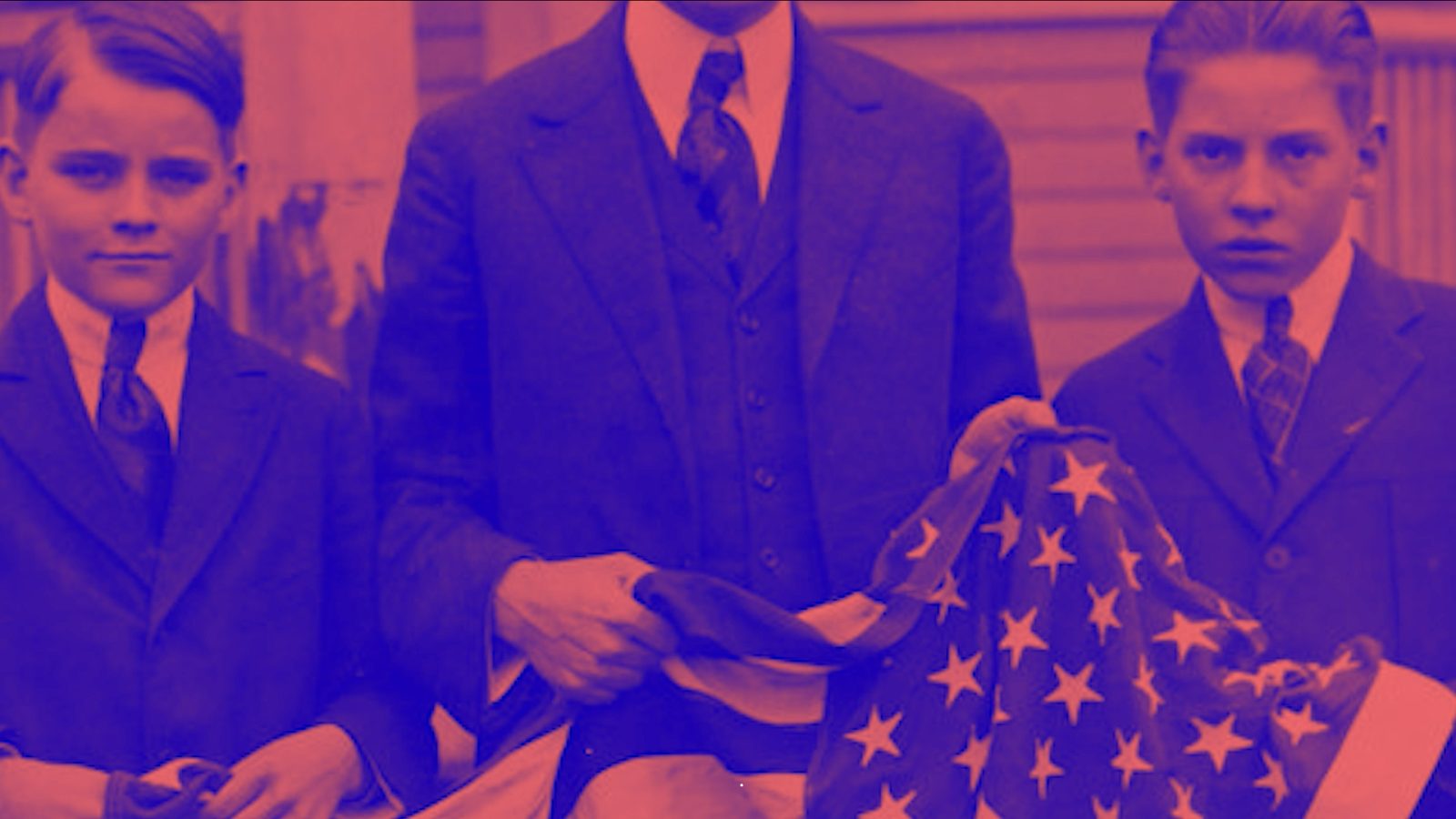 Enthusiasm (in person only, 16mm) (OJOBOCA, 8 min.)
"A magical sacrifice of cats to the infernal spirits…"
Condition/Decondition (Jason Osder, 8 min.)
Mysterious wartime navel films reveal early military phycological operations.
One Survives by Hiding (Esy Casey, 6 min.)
Reveberations of US military occupation through three generations of women in the Philippines and US, contemplated through wartime archives and the silent atrocities behind smiles in family pictures.
We Cannot Love What We Do Not Know (Alex Johnston, Kelly Sears, 3 min.)
A chilling phantasmagoric journey into the paranoid soulless soul of right wing historical propaganda.
All the Things You Leave Behind (in person only) (Chanasorn Chaikitiporn, 18 min.)
All the Things You Leave Behind interrogates the effects of America's influence on Thai people and society.
Dreams Under Confinement (Christopher Harris, 3 min.)
Surveillance mapping and police scanner audio combine to form a frenetic urban portrait of the carceral state.
Signal and Noise (Katie Mathews, Jess Shane, 13 min.)
In 2015, poet Jordan Scott set out to record the ambient sounds of the Guantanamo Bay Detention Center as a means of bypassing its strict media censorship rules. Today, former detainee, Mansoor Adayfi, recalls how sound shaped his experiences there.
wave 12: industrial capitalism and the world
Sunday, May 8th @ 11AM — Purchase Tickets
Maysles Documentary Center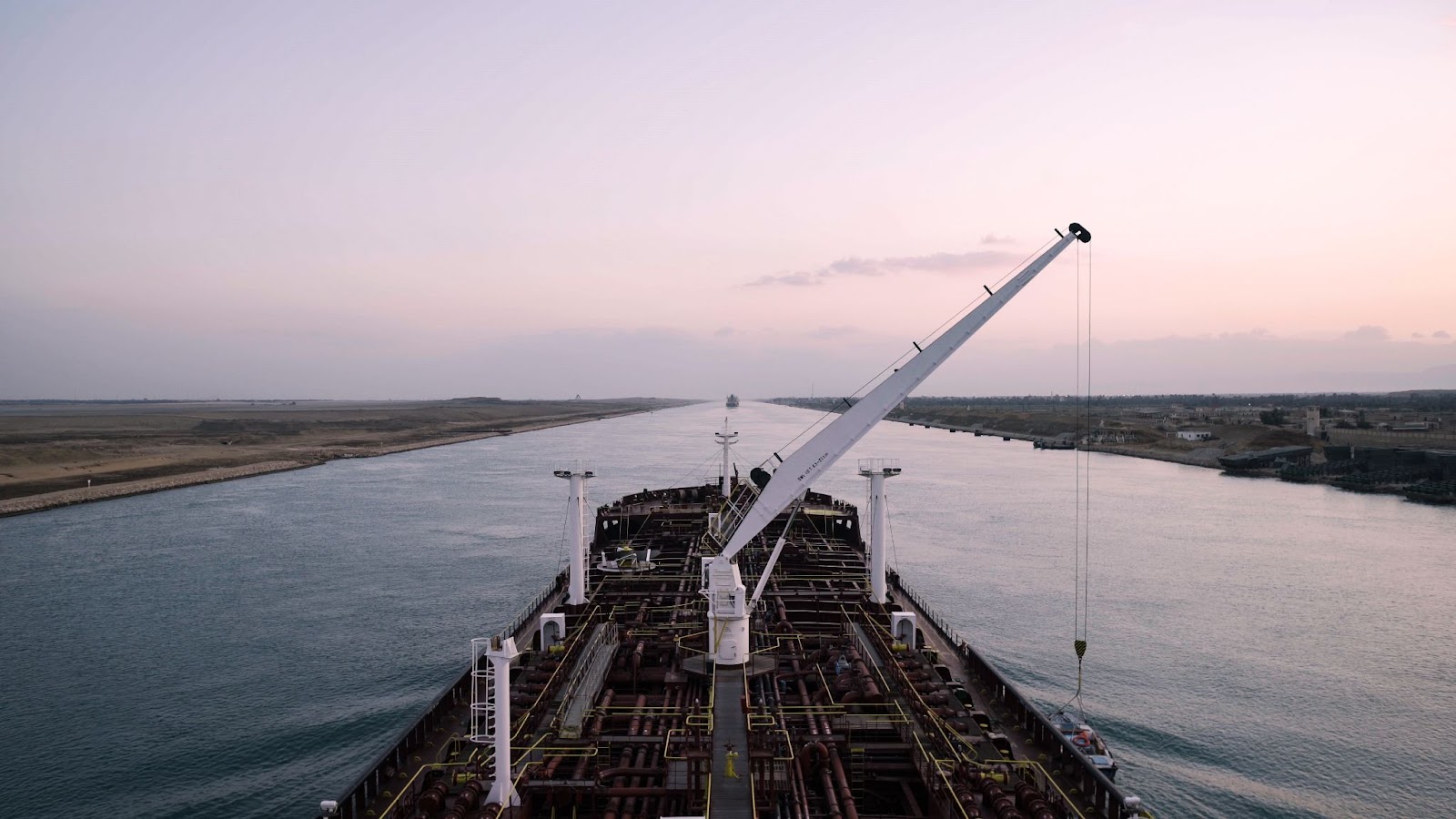 The North Sea (16mm) (Chris Kennedy, 8 min.)
"As Benjamin had predicted, nothing brings the promise of happiness encoded at the birth of a technological form to light as effectively as the fall into obsolescence of its final stages of development." – Rosalind Krauss
Under the paving stones, the beach (Amanda Katz, 16 min.)
On Brooklyn's East River waterfront, a new park built on tenuous ground, a new residence converted from a formerly industrial shell, a promise of lives of convenience. A film that circles around rhythms of labor and leisure.
Ruisdael Clouds (James Thacher, 1 min.)
The clouds in Jacob van Ruisdael's landscape paintings appear both massively imposing and ephemerally vaporous.
Last Will and Testament (Frank Heath, 16 min.)
Pondering recent trips through the Suez Canal and to Onkalo, Finland (soon to be the world's most secure nuclear waste site) a man consults an estate lawyer to discuss an eccentric plan for his mortal remains.
BREAK
12:30PM
Blue Room (Merete Mueller, 12 min.)
In two US prisons, participants in a mental health experiment watch nature videos on loop, prompting them to reflect on isolation and wilderness.
Self-portrait (in person only) (Joële Walinga, 68 min.)
A tapestry of footage collected from surveillance cameras over the last four years, Self-Portrait moves from moment to moment around the world, beginning with the frozen storminess of winter, to the melt of spring, the lush heat of summer, and finally the decay and cooling of autumn: the dawn of winter.
goodbye, ghost (Evan Schwartz, 6 min.)
A personal essay on bipolar disorder, created before I knew I had it."
wave 13: i am feeling unwell
Sunday, May 8th @ 2:30PM — Purchase Tickets
Maysles Documentary Center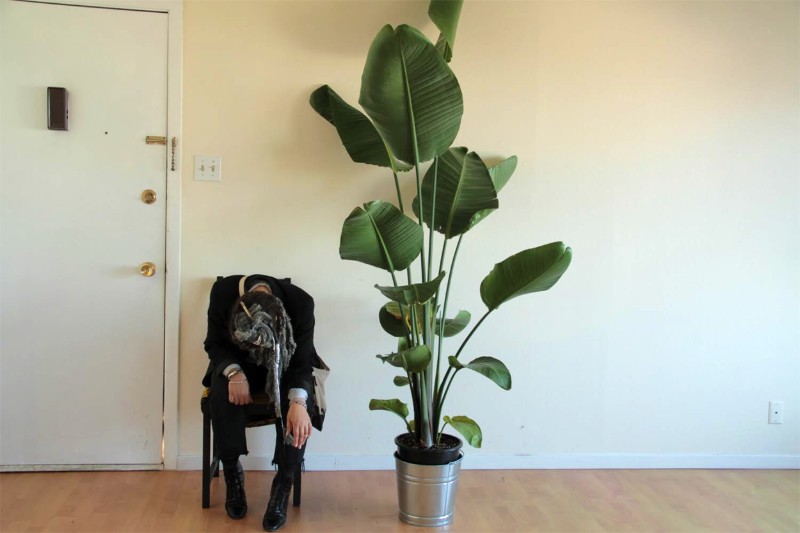 Reptilian Freeze Reflex (Anna Hogg, Lindsey Arturo, Rachel Lane, 2 min.)
A reflection upon the way we relate to one another as individuals, scratched into 16mm black leader.
Autoritratto all'Inferno / Self-portrait in Hell (Federica Foglia, 4 min.)
Several layers of 8mm films merge to create a camera-less portrait of the filmmaker.
Squish! (Tulapop Saenjaroen, 18 min.)
Squish! is a meditation on the self through lurid and liquid forms; filtered through both old and foreseeable technology informed by Thai animation history and contemporary culture, and a constant process of constructing and deforming new selves to simulate 'movements'.
Wear and Tear (Jason Robinson, 8 min.)
Filmed with a thrift store Super 8 camera mid-pandemic on a family vacation during a moment of massive uncertainty, the beach serves as a refuge and a temporary escape from reality.
Elephant (Maria Judice, 96 min.)
A woman struggles with day-to-day life in her apartment after witnessing the murder of a young boy by a police officer. Elephant is a visual meditation on the physiology of grief— the film explores the body, space, and mental health of those witnessing/undergoing oppression, assault, trauma, and loss.
Closing Night: Rainer Kohlberger's Answering the Sun
Sunday, May 8th 8p at Anthology Film Archives — Purchase Tickets
(in person only)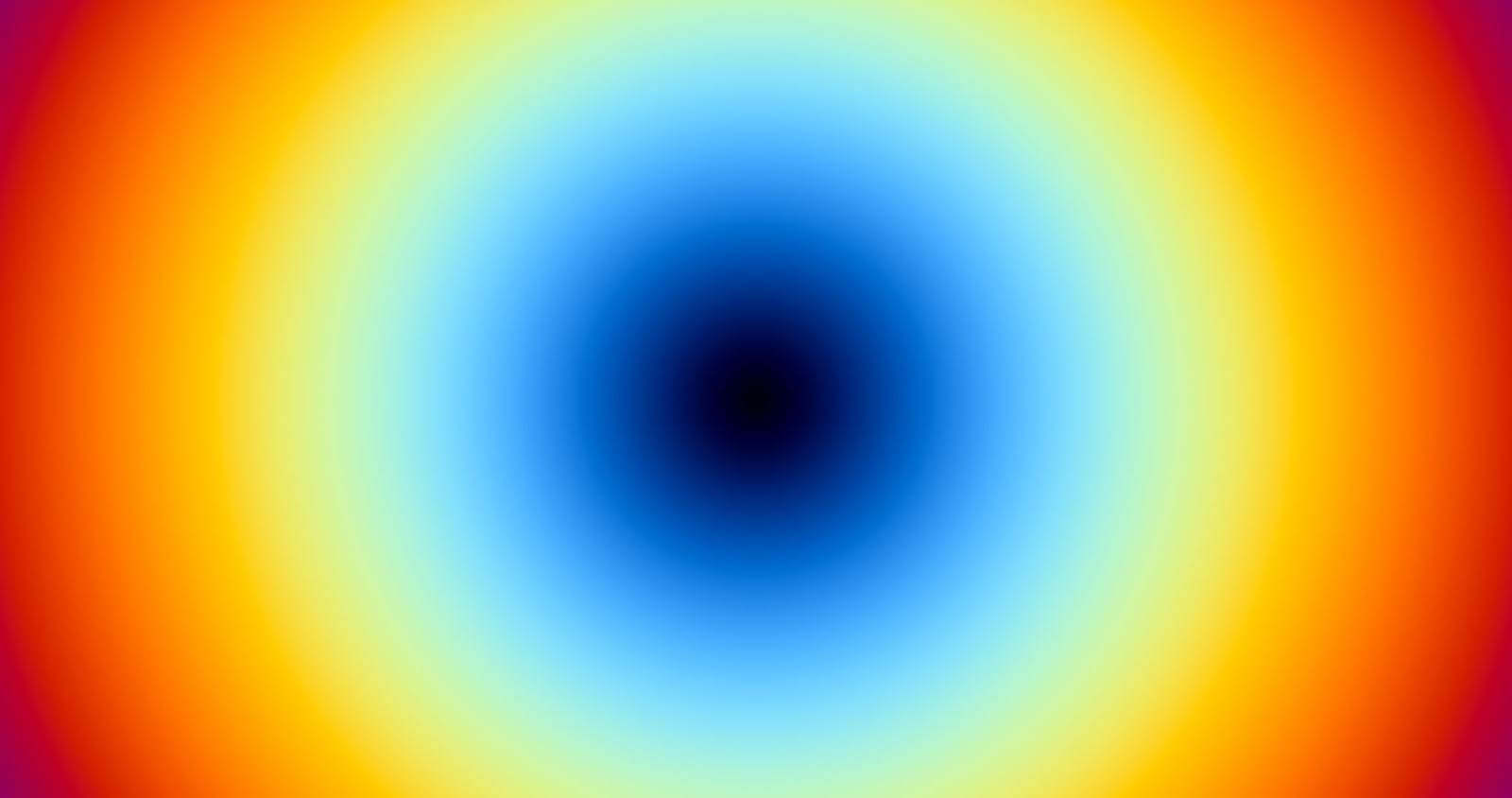 Dir. Rainer Kohlberger, Austria/Germany, 2022, 60 min, digital.
WARNING: This film may potentially trigger seizures for people with photosensitive epilepsy. Viewer discretion is advised.
Prismatic Ground 2022 closes out on the far side of the structural with Rainer Kohlberger's pulsating color odyssey Answering the Sun. Proving his ability to digitally transfix as ably as cinema's flicker forebears, Kohlberger turns his custom software towards a rapid dialogue with one of nature's mightiest conversants. This churning, strobing, cycling fugue invites a departure from ordinary consciousness and engages the senses in a maximal contemplation of the limits of perception.
Preceded by Color without Color (Phyllis Baldino, 19 min.)
Color Without Color explores a condition called Achromatopsia. Baldino writes, "I have long been fascinated with color and am equally fascinated by the lack of it. Or more specifically, living in a world of color, but not the color one sees. By learning from my complete achromat collaborators — isolating then extracting the properties of five unique colors, I will convey aspects of a colorless world to a color-normal audience." Courtesy of Electronic Arts Intermix (EAI), New York.
Ground Glass Award
Co-presented by Canyon Cinema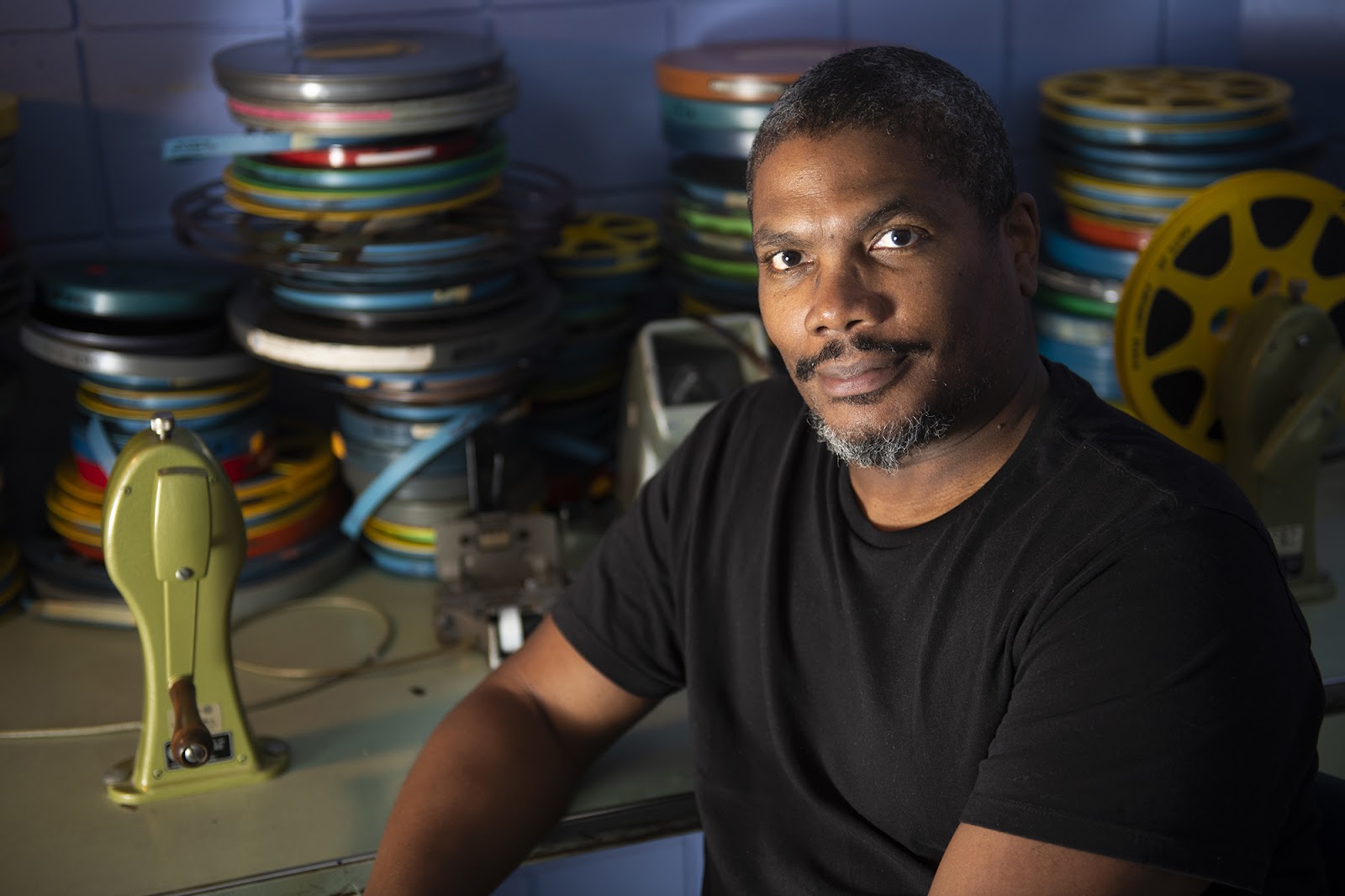 Prismatic Ground will award the second annual Ground Glass Award for outstanding contribution in the field of experimental media to filmmaker Christopher Harris.
A selection of Harris's films will be available to stream online during the festival; Harris will make a physical appearance at Maysles Cinema later in the year to accept the award and screen additional work in person.
Filmography:
Dreams Under Confinement (2020)
Halimuhfack (2016)
Distant Shores (2016)
A Willing Suspension of Disbelief + Photography and Fetish (2014)
28.IV.81 (Descending Figures) (2011)
28.IV.81 (Bedouin Spark) (2009)
Sunshine State (Extended Forecast) (2007)
Reckless Eyeballing (2004)
still/here (2001)