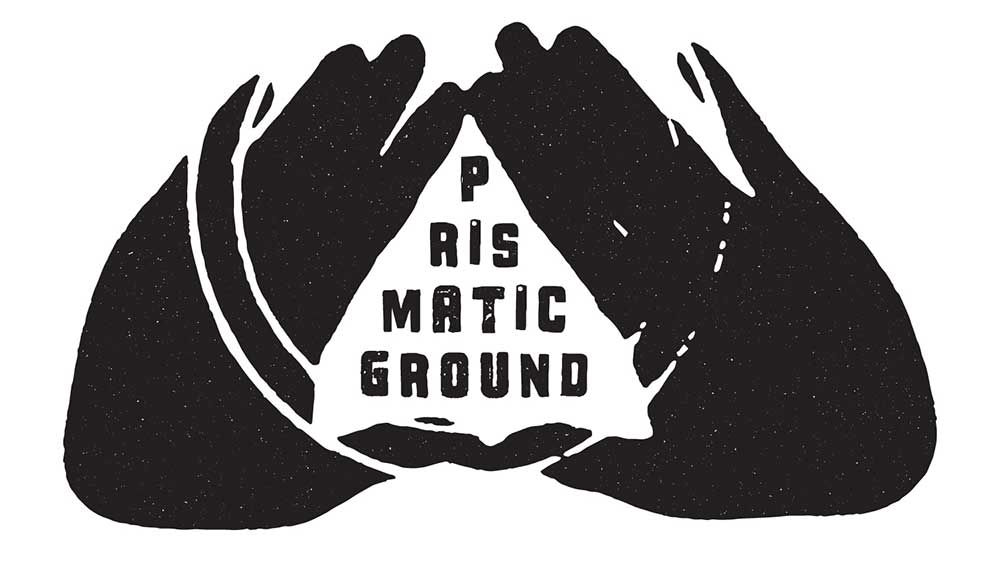 April 8th 2021
Prismatic Ground is a new festival centered on experimental documentary. Its inaugural edition runs from April 8-18 and is hosted in partnership with Maysles Documentary Center and Screen Slate. Featuring over eighty short, mid-length, and feature films spread across four themed sections — plus two immaculately peopled panels, lots of Q&As, and an award for outstanding contribution to experimental media — the festival is now live, and accessible worldwide free of charge. Like all micro-budget enterprises, its origin story is one of considerable personal turmoil, striving, and connection. If you bristle at sentimentality, head straight to http://www.prismaticground.com and tune into http://www.twitch.tv/screenlate tonight at 8PM EDT for the Opening Night livestream. But if you like a feely reckoning, read on...
Seven years ago I was living near my hometown in Michigan, attending college with no renewed vigor after having dropped out and spent a year in L.A. One typically aimless autumn evening during this period, I joined a crowd making its way from an old downtown movie theater to a bar down the block and found myself talking to a man named Alan who ran a film festival called Hell's Half Mile—a reference to this lumbertown's notorious nineteenth century reputation as a seasonal port of debauchery. I knew the words that made up the phrase "film festival" well enough to guess at their combined meaning, but had never been to one. Nonetheless, a few conversations later, I found myself gathering with a group of others each week to watch and argue about movies as part of a volunteer programming committee.
Over the next few years, I finished school in Detroit and worked whatever low-qualifying jobs I could find — Uber, substitute teacher, tutor, Segway tour guide — to supplement volunteer and seasonal festival work. I had fallen completely in love with the concept of cinephiles gathering once a year to revel in films and each other's company. I visited festivals around the state and country and began to fantasize about a life spent hopping from one annual film gathering to the next. What's more, it appeared feasible and well-practiced by a whole thriving subset of society. Any sacrifices necessary to pursue that lifestyle seemed worth it. But the work wasn't sustainable, and I soon found myself overcome with financial anxiety.
While figuring out my next steps, I found a minimum-wage job in a large used bookstore. On slow days I combed the shelves on my assigned floor for curiosities. That's how I came upon a relatively obscure 1937 book of poetry by Marguerite Young called Prismatic Ground. Its melodic verbosity struck a chord, and I decided that I would use the name for something, soon. While alphabetizing books and stacking shelves, I began to dream again of what my own life could be. When I got a brief gig working as a theater manager at a film festival in Milwaukee, I decided to use it as a bridge to New York. Not the most logical route, granted, but I packed my suitcase and purchased a one-way flight. I found another festival gig on arriving in the city, and spent the next few months working as a TV extra while spending all my free time at the movies. Anthology, Metrograph, Light Industry, Spectacle, movies every day at the MoMA with a $35 artist's membership! I knew I was in the right place, and through a circuitous set of circumstances, I found a programming job at Maysles Documentary Center in Harlem, and began to make friends and build a community. My new colleagues and I bonded quickly over a shared interest in the realm of avant-garde, structural, plain experimental, or artist's films — work that uses radical aesthetics to explore radical ideas. It was a kind of heaven.
To my great fortune and surprise, during the course of 2020 I was able to stay on at Maysles. "Virtual cinema" quickly became the norm for institutions that had previously seated bodies in front of screens. The pandemic swelled and so did a social uprising, and the work my friends and I began to do together suddenly felt more vital than I would've thought possible. We found new ways to express the frustration we felt with the systemic forces destabilizing the world around us, and found that by prioritizing accessibility we could exchange more ideas with more people in a more satisfying way. By no means did we expect to "change the world" through curation, or to replace activism and agitation with movie-watching. But we saw an opportunity to platform paradigm-shifting work for audiences who might not have previously had the ability or inclination to fully engage. It was in this overwhelmed spirit that, when I told my friend and colleague Emily Apter I had been wanting to start a film festival and saw a way to do so with fewer resources than it would normally require, she encouraged me to go for it.
I have heard all of the arguments against starting a film festival. Among them: they're built on the uncompensated labor of filmmakers by people who themselves are poorly or not-at-all compensated; they recycle the same handful of films each cycle while trumpeting curatorial distinction; they're paragons of the non-profit industrial complex — except the for-profit ones, which are worse. In short, they're unprofitable except when profiteering, they're inaccessible to most people, and there are already far more than there should be.
All of this is true.
It is also true that I've chosen to spend the last seven years of my life working for film festivals despite knowing all of this on some level. Most of us are in this because we love movies, and we love sharing them with people. How do I square all this with the systemic abuses that permeate every facet of festival culture?
I believe the answer begins with not making excuses. So, in my very small way — and with the considerable benefit of starting online — I'm trying to do this right: by paying filmmakers, by including as many people who want to be a part of this project as I meaningfully and realistically can (whether filmmakers or audiences), by prioritizing accessibility, by aspiring to growth through equitable collaboration rather than a web of expanding hierarchies, and by vowing to grow only to the extent that growth can be sustained through the adequate remuneration of labor.
What I can offer at this moment is a free, globally available collection of work by filmmakers at wildly different stages of their careers, solicited in a myriad of ways, and considered and presented with extreme thought and care. This was only possible with the help, advice, and encouragement of so many humble geniuses who make the New York City avant-garde scene such a rich and accommodating space, whether online or at the movies. I hope you'll take time and care with these films over the next eleven days, and that you'll share what you think of this experiment.