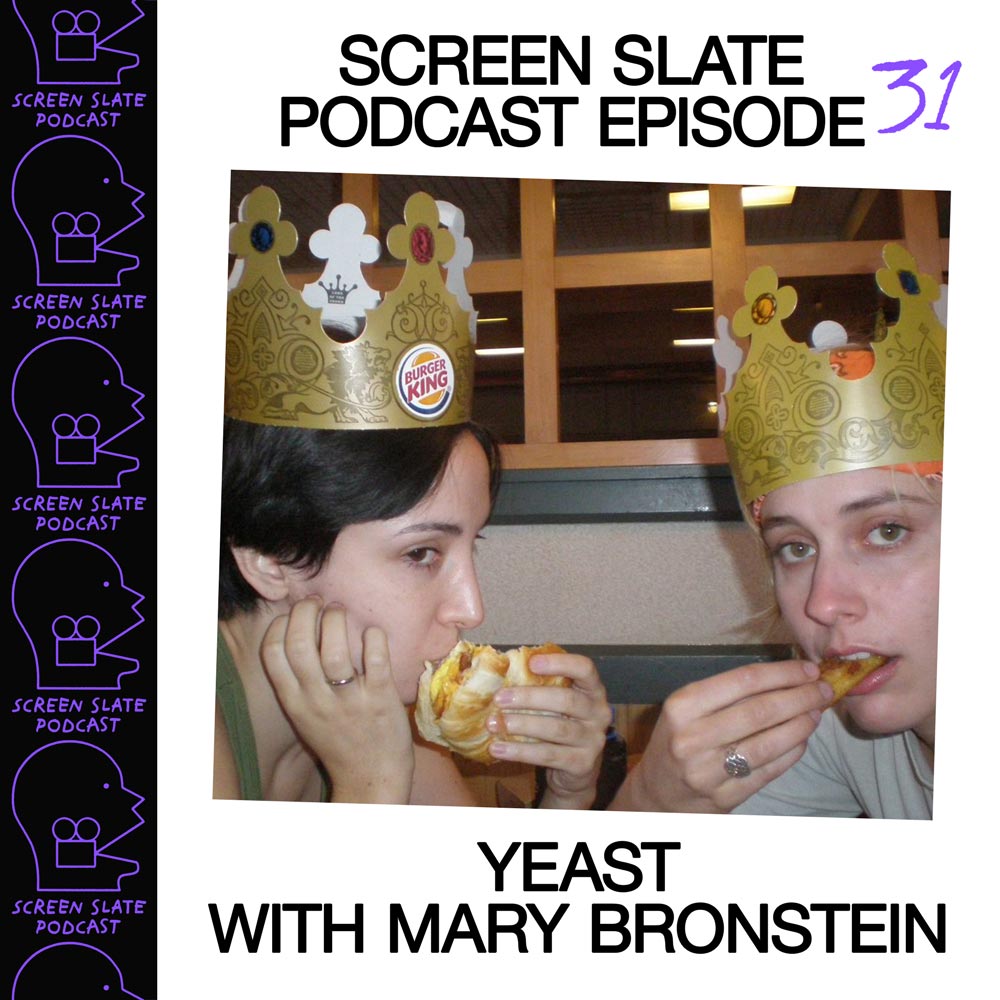 June 9th 2023
Mary Bronstein visits Screen Slate HQ to talk about Yeast, her bracingly funny, often excruciating, and authentic 2008 portrait of toxic female friendship, which has had a recent string of sold-out repertory screenings in Los Angeles, New York, and London. On this episode we discuss how the cast and crew came together, channeling anger into creativity, and how the film is in many ways a response to the insular, male-centric mumblecore scene of the late 2000s and early 2010s.
Yeast is streaming for free on Le Cinéma Club, co-presented by Mezzanine, June 9-15. For a full-length bonus episode with Mary that gets deeper into the late 2000s indie film scene, Kim's Video, and our favorite late-period Clint Eastwood movies, visit our Patreon.
Subscribe on Apple, Spotify, Google, Stitcher, iHeartRadio, or wherever you get your podcasts.
The Screen Slate Podcast is supported by its Patreon members. Sign up and get access to bonus episodes, our lockdown-era streaming series archives, discounts from partners like Criterion and Posteritati, event invitations, and more.