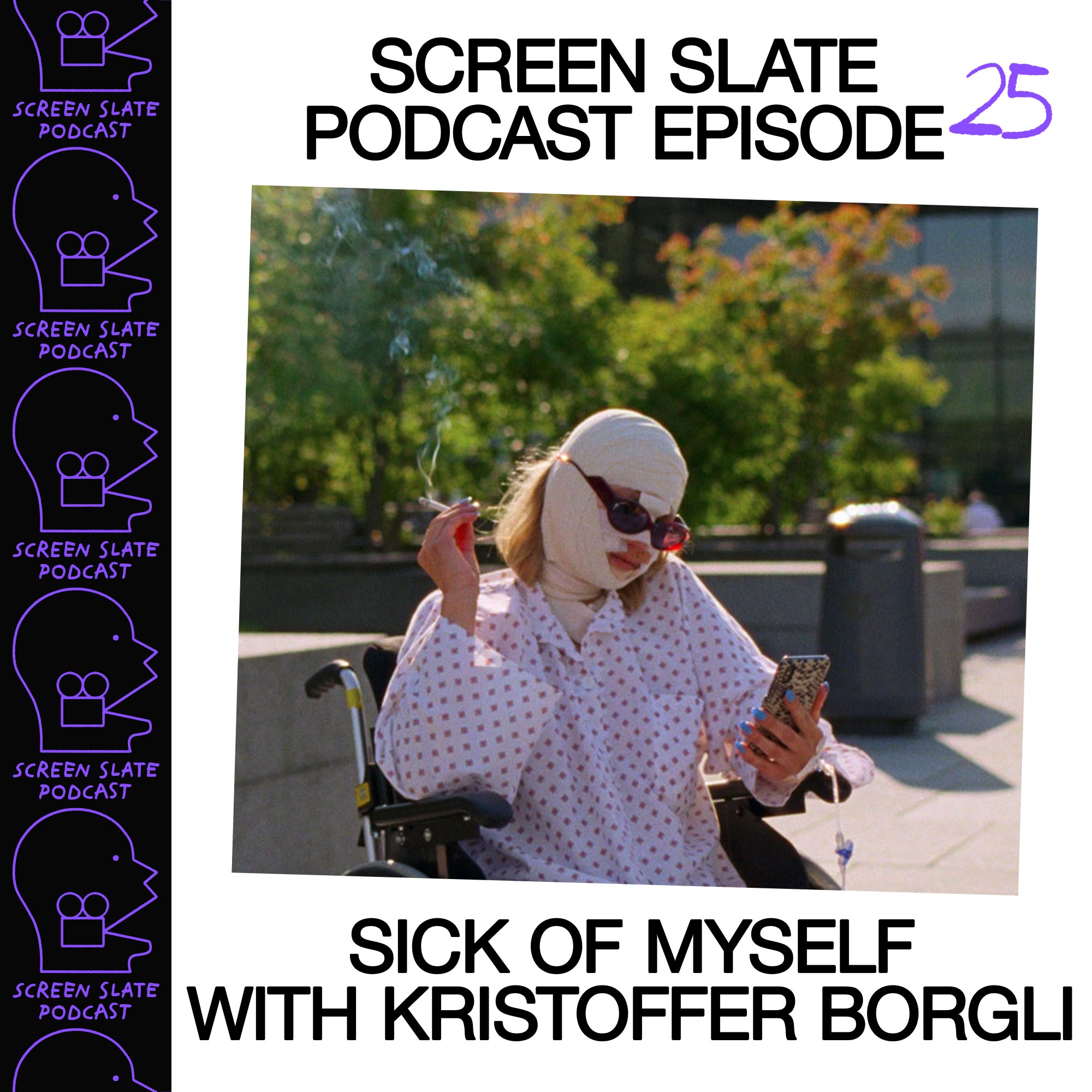 April 12th 2023
Kristoffer Borgli calls in over Zoom to talk about his new film Sick of Myself. An extremely uncomfortable, darkly comedic anti-romance, Sick of Myself tells the story of young woman in Oslo who develops a severe facial disfigurement after taking Russian anxiety medication purchased off the dark web, which catapults her to a level of fame surpassing even her art-star boyfriend while landing her gigs in the advertising and modeling worlds.
On this episode we talk about Borgli's early career of collaborating with Todd Terje and engineering staged viral fight videos for World Star Hip-Hop, before getting into synthetic drugs, pharma aesthetics, introducing body horror into everyday situations, and his upcoming film with Nicholas Cage.
Sick of Myself opens today at IFC Center in New York and Friday at the Landmark Nuart Theater. Tonight, Wednesday, April 12, Screen Slate's Jon Dieringer hosts a live Q&A with Borgli following the 7:30pm screening, and comedian Jeremy Levick hosts the April 13 discussion.
Links
Sick of Myself trailer and showtimes
Drib on Tubi
Kristoffer Borgli's short films
Subscribe on Apple, Spotify, Google, Stitcher, iHeartRadio, or wherever you get your podcasts.
The Screen Slate Podcast is supported by its Patreon members. Sign up and get access to bonus episodes, our lockdown-era streaming series archives, discounts from partners like Criterion and Posteritati, event invitations, and more.