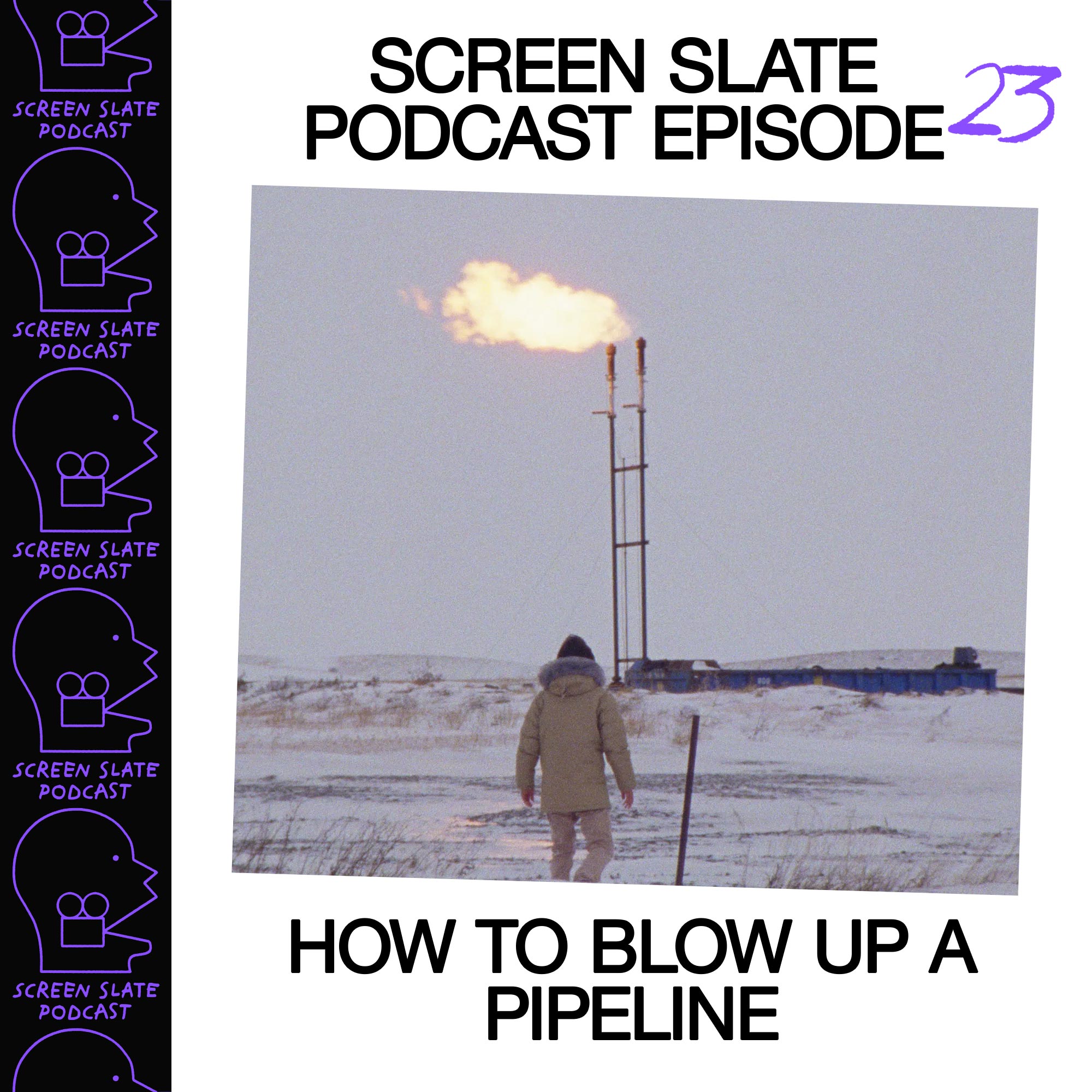 April 6th 2023
Our friends Daniel Goldhaber, Ariela Barer, Daniel Garber, and Jordan Sjol visit Screen Slate HQ to talk about their new film How to Blow Up a Pipeline, which adapts Andreas Malm's nonfiction book of the same name into a heist-style eco-thriller. We get into the research and adaptation process, stealing locations, balancing Barer's screenwriting and actor roles, and the art of editing as edging. Plus: what does Andreas Malm think of CAM?
Related links:
Trailer/showtimes/Q&As
How to Blow Up a Pipeline book
Subscribe on Apple, Spotify, Google, Stitcher, iHeartRadio, or wherever you get your podcasts.
The Screen Slate Podcast is supported by its Patreon members. Sign up and get access to bonus episodes, our lockdown-era streaming series archives, discounts from partners like Criterion and Posteritati, event invitations, and more.