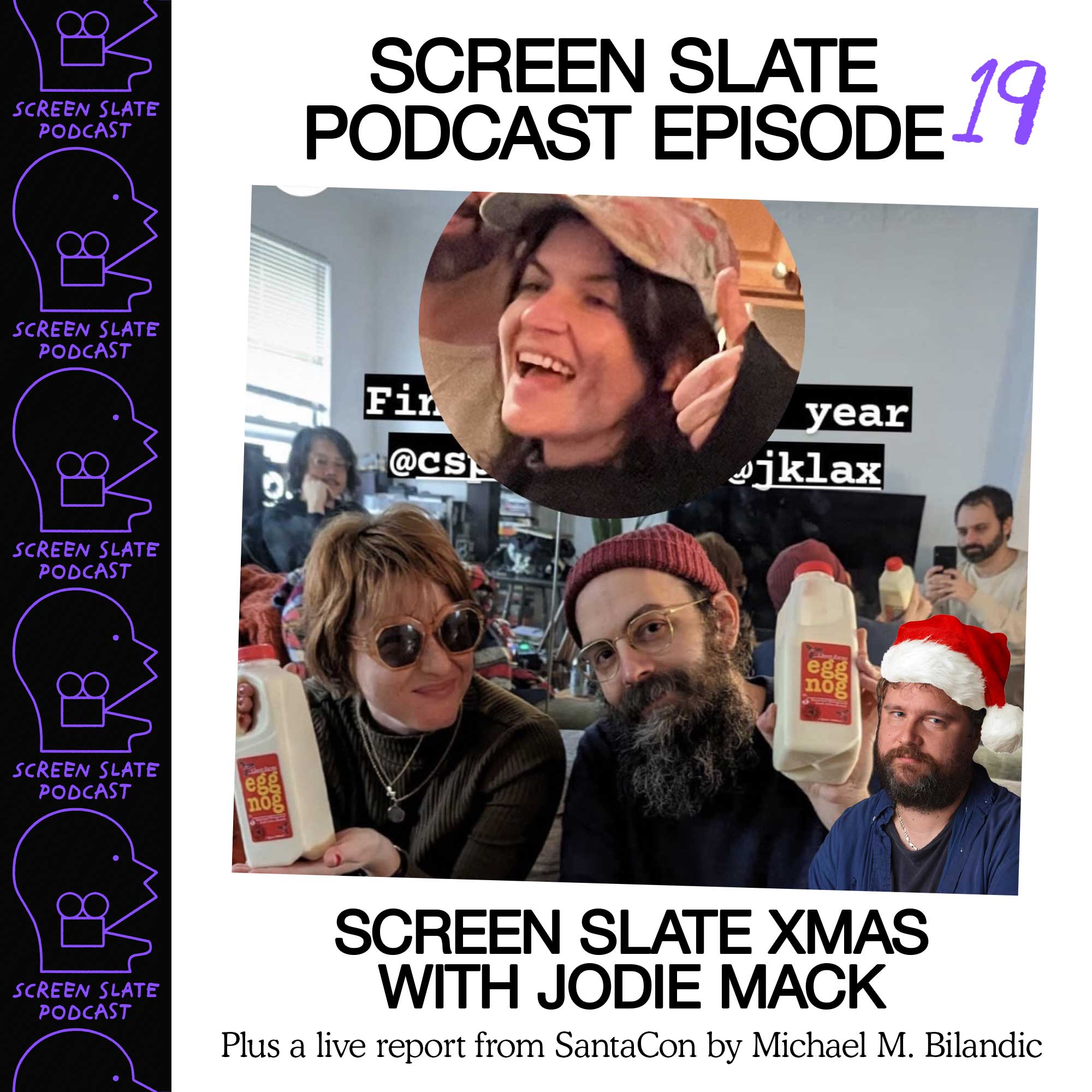 December 23rd 2022
For the final episode of Pod Year 1, animator Jodie Mack visits Screen Slate HQ to spread holiday cheer and talk about ghosts, spiritualism, ecoplasm, orgasms, and favorite Christmas movies. Midway thru we take a break to call up filmmaker Michael M. Bilandic for a live report from the East Village on SantaCon 2022. Plus chatter on Tár conspiracy theories, the Sight & Sound and the then-yet-to-be-released Screen Slate poll.
Thank you listeners for a great year!
The Screen Slate Podcast is supported by its Patreon members. Sign up and get access to bonus episodes, our lockdown-era streaming series archives, discounts from partners like Posteritati, event invitations, and more.
Subscribe on Apple, Spotify, Google, Stitcher, iHeartRadio, or wherever you get your podcasts.