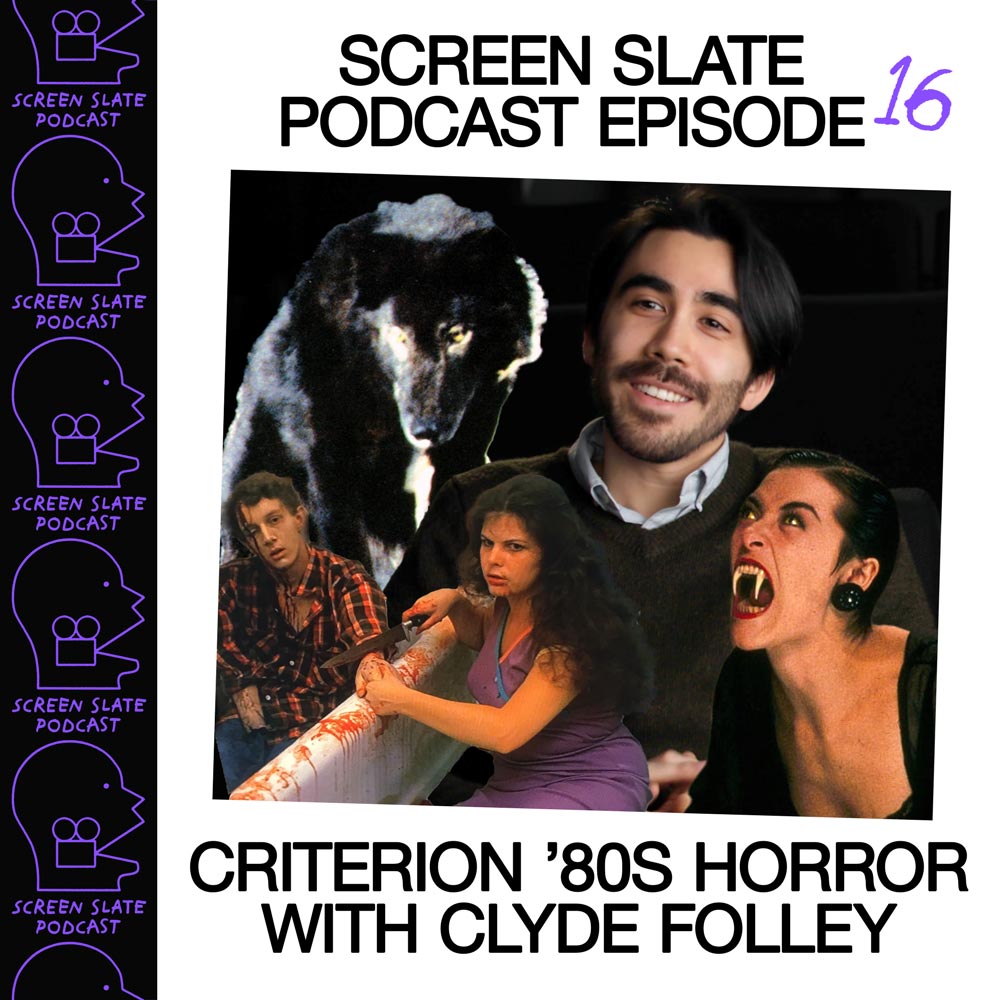 October 5th 2022
The whole gang returns to the pod to welcome Clyde Folley, curator of the Criterion Channel's '80s Horror series. Folley, who is also a video editor at Criterion, chats with us about programming for streaming, how the video store and special effects advances defined the era, and landing elusive titles like Michael Mann's The Keep. We also learn about his personal points of entry into the genre, from being cast as the child star of a shot-on-video 1990 Thai horror film to renting A Nightmare on Elm Street 2: Freddy's Revenge as a four-year-old in Soldotna, Alaska.
Then we do a deep dive into three films in the series: Strange Behavior (Michael Laughlin, 1981), Wolfen (Michael Wadleigh, 1981) and The Lair of the White Worm (Ken Russell, 1988). The later is highlighted by an soliloquy by Caroline Golum rhapsodizing about the film she considers to be one of the "top five Russell" movies.
The episode continues on Patreon, with an extended discussion of Ken Russell, and short takes on other series deep cuts such as The Fan (Ed Bianchi, 1981) and Dream Demon (Harley Cokeliss, 1988).
Guest: Clyde Folley; Hosts: Jon Dieringer, Caroline Golum & John Klacsmann; Audio: C. Spencer Yeh
The Screen Slate Podcast is supported by its Patreon members. Sign up and get access to bonus episodes, our lockdown-era streaming series archives, discounts from partners like Criterion and Posteritati, event invitations, and more.