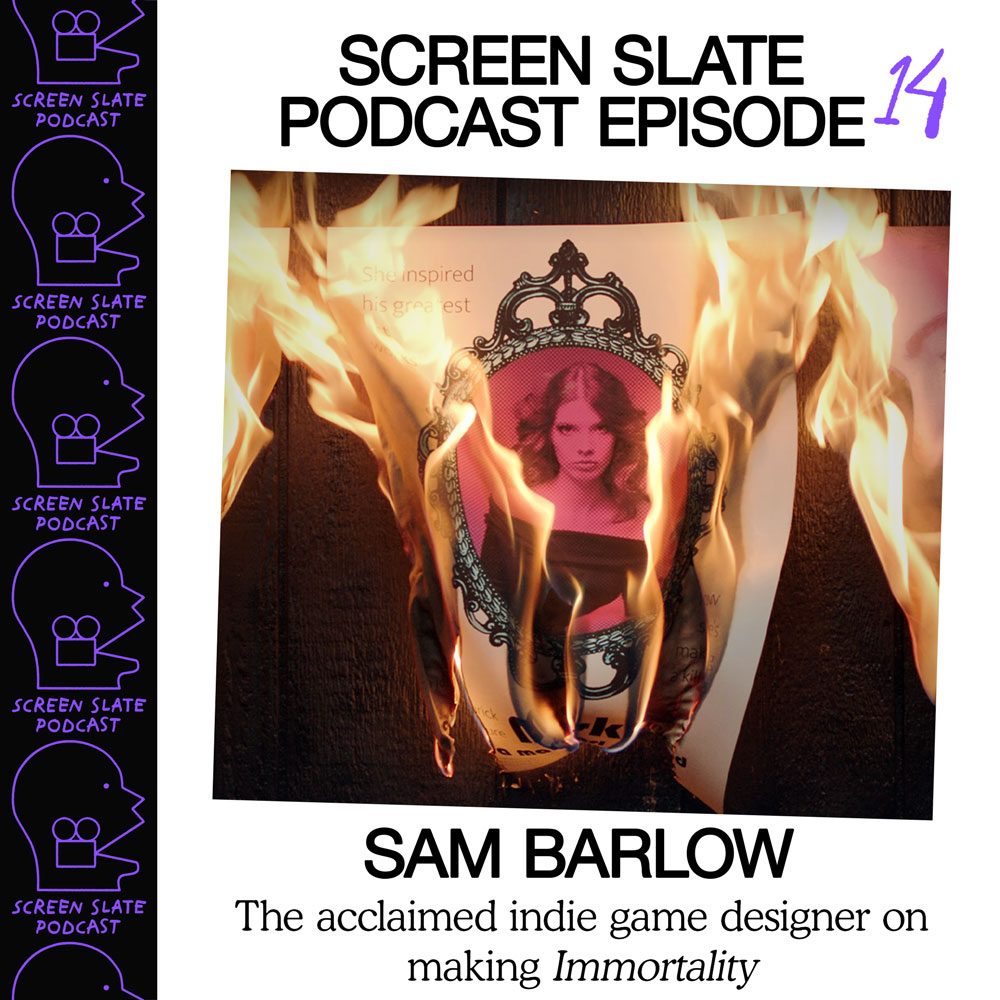 September 21st 2022
Sam Barlow is the designer of the acclaimed independent games Her Story (2015), Telling Lies (2019), and Immortality (2022). Regarded as reviving interest in live-footage games, Barlow takes the cinematic underpinnings of his earlier titles to new extremes in Immortality, which tasks the player with assembling rushes, outtakes, and rehearsal footage from three incomplete films in order to piece together the fate of their enigmatic actress. To create each of these movies, Barlow enlisted writers Allan Scott (Don't Look Now, The Witches), Barry Gifford (Wild at Heart, Lost Highway) and Amelia Gray (Mr. Robot, Maniac).
On the pod, Barlow and Screen Slate editor Jon Dieringer discuss the cinematic legacies of unfinished films, the influences of filmmakers like Peter Greenaway and Krzysztof Kieślowski, the complex writing and production processes of shooting—and dicing up—three cinematic period pieces, and how "auteurism" functions in the games industry.
Hosted by Jon Dieringer. Audio post by C. Spencer Yeh.
The Screen Slate Podcast is supported by its Patreon members. Sign up and get access to bonus episodes, our lockdown-era streaming series archives, discounts, event invitations, and more.
Subscribe on Apple, Spotify, Google, Stitcher, iHeartRadio, or wherever you get your podcasts.