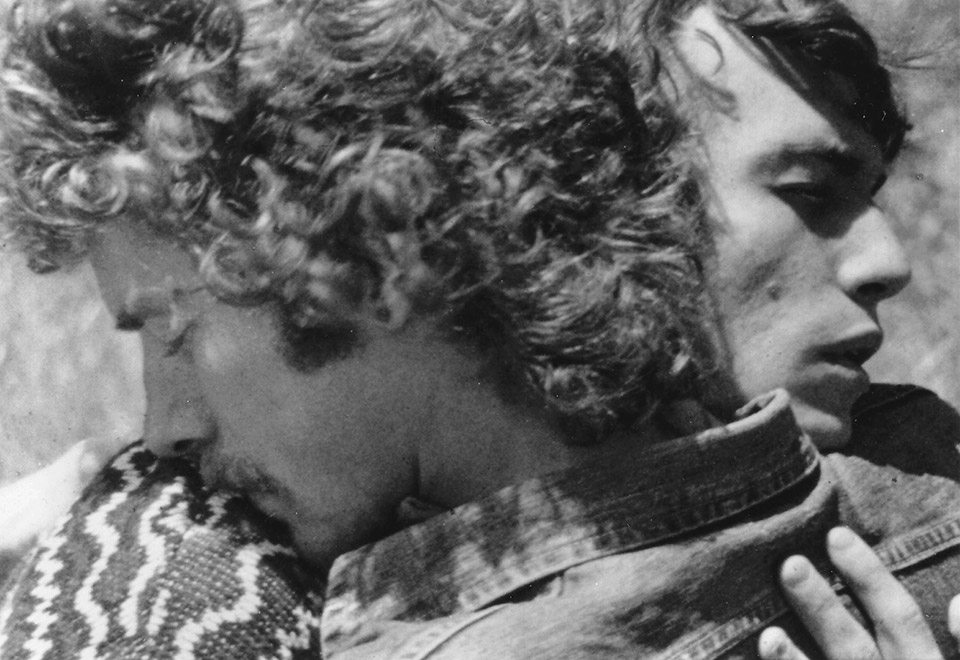 June 20th 2020
Passing Strangers is available for VOD exclusively from PinkLabel.TV.
It's a minor miracle when small, neglected queer films receive restorations. That's doubly so for anything from the still-taboo world of adult film, where rights are often murky, and, in most cases, elements have long since disappeared. The films of Arthur Bressan are the latest to receive such treatment, and the rediscovery of this pioneering gay filmmaker's work is long overdue. Following the rerelease of his 1977 Pride documentary Gay USA and his final feature Buddies (the first dramatic film about AIDS), the latest in the Bressan Project's ongoing restoration series is a landmark of an entirely different sort: an all-male hardcore coming out story that's as much about San Francisco's gay community as it is sex.
For the most part, if you wanted to see positive depictions of homosexuality on screen in the 70s, you'd have to venture into an all-male theater to see films like Tom DeSimone's The Idol or Joe Gage's Kansas City trilogy. These films were viewed by many as an essential part of gay liberation—a cinematic reflection of an "out of the closets and into the sheets" ethos.
It's from this that Bressan's debut feature, Passing Strangers, emerges. This story of a closeted 18-year-old who meets an older man through a Berkely Barb ad is one of cinema's first coming out stories. But it's so much more than that: it's a love story, a tour of gay San Francisco, and yes, a raunchy porno. Although Christopher Larkin's similar but much more well-known A Very Natural Thing debutedat nearly the same time, Passing Strangers is ultimately more successful in its direct linking of the private and personal, the sexual and political.
In the past, I've been wont to give away the film's narrative and stylistic tricks; until now, it's been nearly impossible to see, given the scantest of VHS releases back in the mid-80s before going entirely out of circulation. I won't do that here, though. Part of the joy of the film is in seeing how it defies expectations, playfully subverting the genre and the market that it was explicitly made for. It's a film just waiting to be rediscovered by a new generation of queers, those sick of Hollywood's prudish depictions of gay sexuality and corporate sanitized Pride events.
When asked by an Alternate writer in 1979 about how he'd think his films would be remembered in 20 years, Bressan said, "They'll always say my films are romantic. […] They'll say I was obsessed with saying something about the gay experience. And if they have their eyes open, they'll know that I was in love with making movies." That's never clearer than in Passing Strangers.