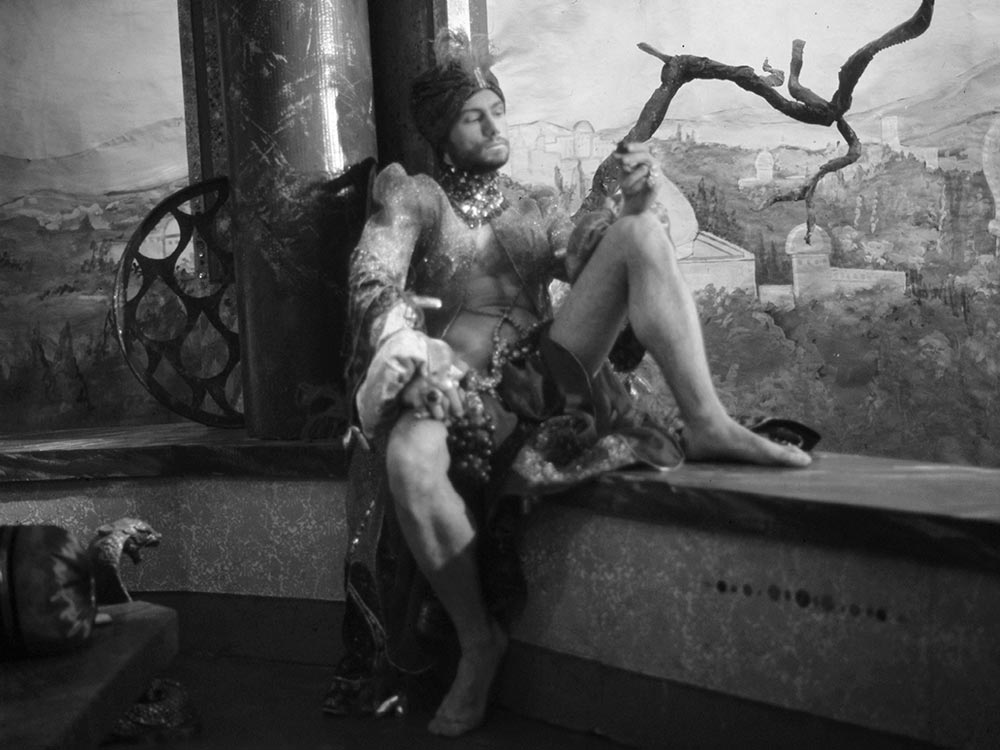 June 22nd 2021
The idea of a 'porn documentary' is kind of an oxymoron. After all, isn't the reality of what we're seeing the whole point of the adult genre itself? While historically some filmmakers simply used the veneer of documentary tropes as little more than a thinly veiled legal shield— you know, "redeeming social value"—others took the form more seriously, creating lasting works that can still tell us so much about the time in which they were made. Good Hot Stuff is one such film, but it's also more than that: it's one of the most important gay films of the 1970s.
But it all starts with Hand in Hand Films. Formed at the urging of Sal Mineo by film editor Robert Alvarez, industrial designer Jack Deveau, and architect (and WWII Dutch resistance fighter) Jaap Penraat, Hand in Hand was the East Coast's first gay film studio. At a time when a majority of New York productions were crude and cheaply made, Hand in Hand's films stood out due to their lavish production values, emphasis on strong narratives, and the experimental aesthetics brought in by Alvarez's ties to the city's underground film scene.
Wakefield Poole's Boys in the Sand and Fred Halsted's L.A. Plays Itself were, to be reductive, vignette films. But the film that premiered at the 55th Street Playhouse immediately after them—Hand in Hand's debut, Left-handed—told a fully fleshed-out story, with original music by Broadway composer Stan Freeman, a mix of black-and-white and color photography, locations in two cities, and a rare bisexual scene. Following this template, the studio would quickly begin producing and distributing acclaimed features by other filmmakers like Arch Brown, Peter de Rome, and Tom DeSimone.
Released three years later, Good Hot Stuff was something of a victory lap. There's a little bit of everything: a That's Entertainment!-style anthology, an earnest peek behind the curtain, and an attempt at legitimizing the studio and its work. It's also a salvage job, featuring the only sequence that was ever shot for James Bidgood's hardcore Pink Narcissus follow-up, Beyond These Doors.
But what could've simply been written off as a puff piece went on to have an enormous impact when it became the very first gay adult film to play in France after censorship laws were loosened that same year. Retitled Histoire d'Hommes, it outgrossed Nashville in its opening week and was such a success that it inspired the men who imported it—Norbert Terry and Jacques Scandelari—to make gay features of their own, setting off a boom that would make France the only country outside of the US to have a gay film industry at the time. While Hand in Hand's own attempt at expanding into the country would end with Alvarez and Deveau hiding a workprint from Jean-Paul Belmondo's publicist in the basement of a hotel before literally fleeing through the back door (long story), they had made their mark in a big way.
While Good Hot Stuff is perhaps best known today for its inclusion of that rare James Bidgood footage, the rest of the film has tremendous worth. It's a great introduction to Hand in Hand and the genre itself, and a powerful argument for the studio's crucial place in the histories of both queer and New York cinema. It's also good, and, well, hot, and what's wrong with that?
Purchell will present Good Hot Stuff at Light Industry tonight from an original 16mm release print. The print is fully uncut and runs roughly 5-7 minutes longer than all video releases.