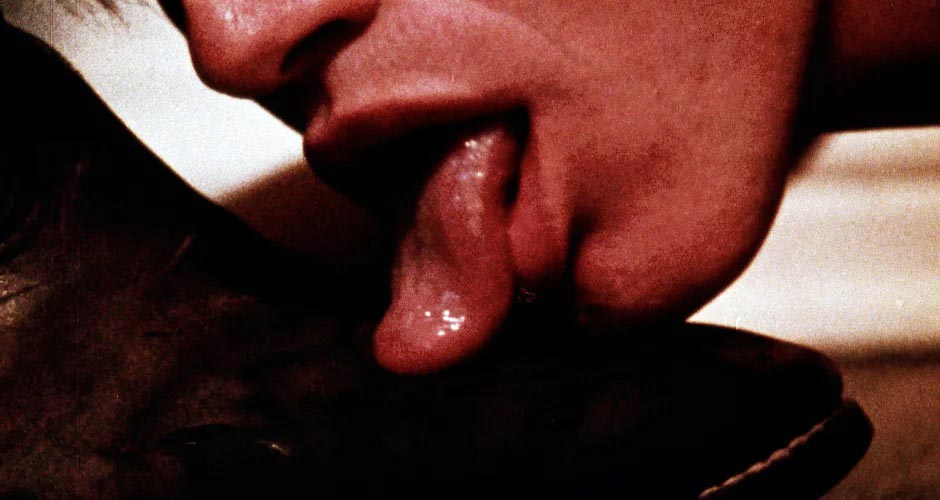 June 8th 2021
Fred Halsted wasn't the first person to bring fisting to the screen, but does that really matter? Few gay filmmakers have been able to create a mystique that has been sustained for so long after their passing. The basics are legend: Salvador Dalí's stunned reaction to L.A. Plays Itself, the possibility that Chantal Akerman may have skimmed its box office to fund Hotel Monterey, the NYPD's raid and seizure of Sex Garage for its climactic tailpipe penetration, Halsted's bid for crossover success with Sextool after the failure of his sophomore feature Truck It, and the Museum of Modern Art's later acquisition of all three.
But for a filmmaker best known for his transgressiveness, Halsted's most shocking material has for decades been nearly impossible to get your hands on. If you had wanted to see that famous fisting scene, you'd have had to track down either one specific early VHS release of Tom DeSimone's documentary Erotikus: A History of the Gay Movie or an 8mm loop, which — perhaps most radically of all — recuts the entire sequence to make it play like a conventional sex scene. Sextool has fared even worse. The film's brief video release from the early 1980s was marred by abysmal telecine and the removal of three minutes of — simulated! — fisting and piercing footage, which made the genre's first 35mm effort look like a storefront one-day-wonder.
While these films are ripe for rediscovery, it's the latter that I'm most excited for people to see. Sextool was both one of the era's most heavily publicized gay films and one of its most radical. In his review for Variety, Arthur D. Murphy described Halsted as "clearly the Ken Russell of S&M homoerotica," and Halsted himself listed Pasolini's Salò as one of his favorite films in a 1984 Torso survey. Both comparisons are apt. Like the works of those filmmakers, Sextool has a sharp sociopolitical current running just beneath all the outrageousness; Halsted plays with race, class, gender, sex, and — perhaps most detrimental to the film's theatrical prospects — law enforcement. It may be the most diverse gay film of its era, throwing twinks, studs, leathermen, drag queens, faeries, and both cis and trans women of various ethnicities into the mix to create a microcosm of Los Angeles's gay and arts scenes of the time.
The fact that (based on reports in Boxoffice and Variety) Sextool was a big success is still crazy to think about after all these years. While films like Roger Earl's Born to Raise Hell (1975) and Joe Gage's Kansas City Trucking Co. (1976) would continue to push the envelope in terms of content and style, Sextool stands as a forgotten landmark of its time.
With MoMA's sparkling new restorations and Altered Innocence's upcoming theatrical and home video releases, younger generations can finally see these films the way they were intended to be seen — and, hopefully, feel inspired to dig a little deeper into the genre, past Halsted and Wakefield Poole. In a month of laborious "no kink at Pride" debates, maybe this is just what we all needed?
New 4K scans of LA Plays Itself and Sextool play on a double bill Wednesday, 6/9 at Quad Cinema in New York and 6/30 at the Nuart Theatre in Los Angeles. Altered Innocence has plans to release "The Fred Halsted Collection," including these films and Sex Garage, soon.