Featured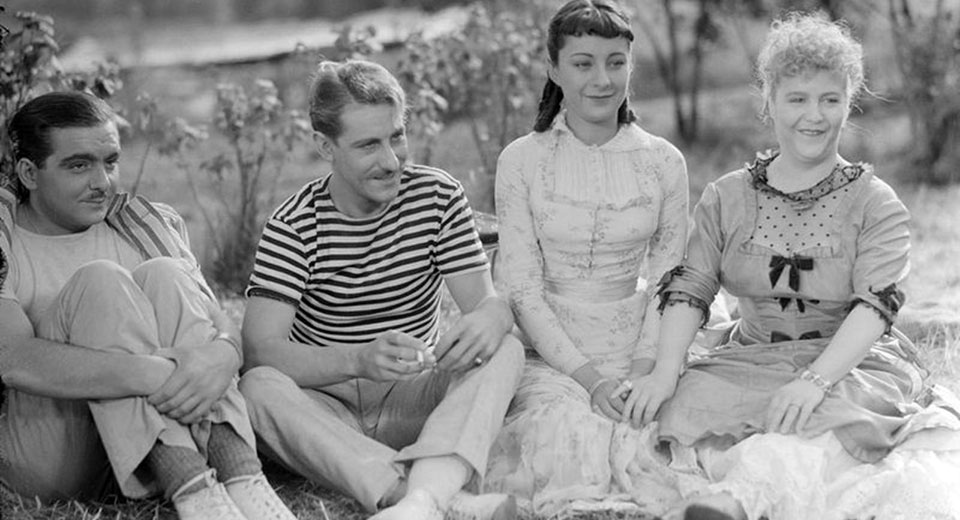 July 15th 2018
Despite its status as an "unfinished" film, Jean Renoir's A Day in the Country fully exemplifies the celebrated filmmaker's ability to mingle the dramatist's precision with the documentarian's grasp of the "real". This alchemical marriage of artifice with photography's seemingly direct apprehension of the world around us finds one of its most brilliant examples in Renoir's short, deceptively simple film, which was completed with existing footage after the director's move to Hollywood.
The playful caricature of a Parisian family's escape from the city to the bucolic splendor of the countryside is an astounding synthesis of boldly sketched characters and delicately rendered atmosphere. The story, adapted from naturalist master Guy de Maupassant, gives momentary form to human happenings as old time, where lovers meet and hearts break. The plot's gentle manipulation of the stuff of life into fiction is perfectly suited to Renoir's approach, wherein the director, like a potter at his wheel, guides the raw stuff of reality into a humble new form.
Renoir's film boasts a collection of assistant directors that boggles the mind, including frequent assistant Jacques Becker, Luchino Visconti, and the photographer Henri Cartier-Bresson. After returning from the United States, Cartier-Bresson applied for a job as Renoir's assistant, and the two collaborated on several films. The humanist streak in both artists is on full display in A Day in the Country. The contemporary viewer's awareness of Cartier-Bresson's participation seems to strengthen the line Renoir draws from painting, to literature, to photography, to film, where these separate forms are dissolved into one poetically realistic art. Watching Renoir's film now, it's easy to be carried away by its radical newness (and to draw connections to recent works such as Bruno Dumont's Slack Bay), but strangely, maybe the work's most striking dimension, is its artistic continuity and furthering of a tradition based in human sympathy.