Featured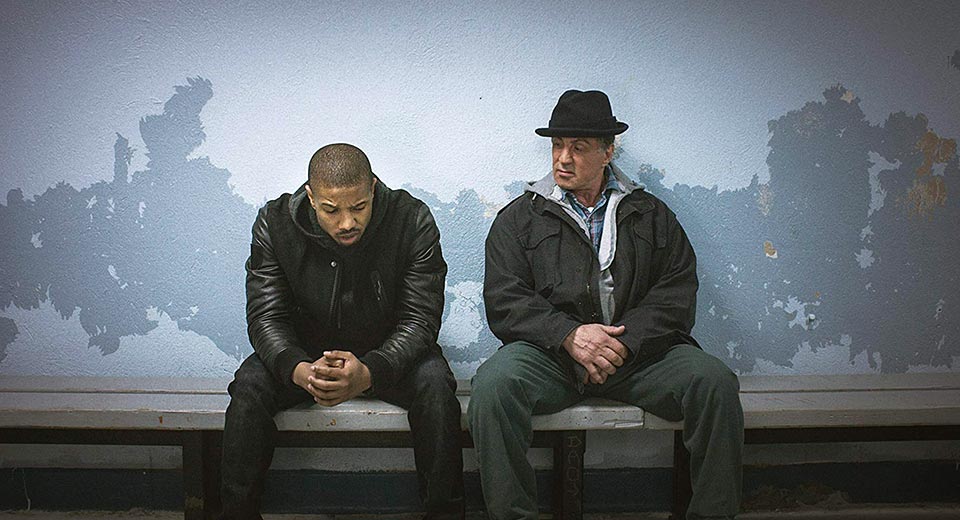 July 30th 2018
If the future holds ever more remakes, reboots, sequels, prequels, and spin-offs, we should be glad when one comes along that isn't tired and resigned, that is animated by the same spirit that made the original great. This summer Jurassic World: Fallen Kingdom and Mission: Impossible – Fallout amply demonstrated how a franchise can become terminally moribund, but three years ago Creed showed us that even a series notorious for its length can be resumed with dignity.
With Fallen Kingdom, the Jurassic series surrendered to self-parody; the animal rights activists trying to save the dinosaurs from re-extinction don't care about them, and the rescue operation is undertaken with fatalism. The dinosaurs are a metonym for the franchise, the activists for the producers; everyone feels compelled to sacrifice themselves but their hearts are not in it. Fallout suffers from a similar compulsion; when Christopher McQuarrie reanimated Tom Cruise and Ving Rhames, why didn't anyone tell him that aging actors can be brought back without humiliating them, as Michael Haneke did with Jean-Louis Trintignant and Emmanuelle Riva in Amour (2012)?
In Creed, Ryan Coogler avoided these pitfalls. Rocky Balboa is old and getting older; his back aches after pulling down the gates at his restaurant; he doesn't think he can win another heavyweight title or even remarry. He remains faithful to Adrian years after her death, visiting her grave and reading to her from The Philadelphia Inquirer. Rocky's everyman guilelessness has been his defining trait throughout the series, but Coogler adds a whole new level of quotidian melancholy to the life of a man who was nobody, became somebody, then became nobody again.
Coogler's relationship with the Rocky movies is intensely personal. He watched them with his father before he could even talk and they formed his idea of manhood. When his father fell ill with a neuromuscular disease and could no longer move on his own, this idea crumbled. As a tribute to his father, Coogler wanted to show his hero succumbing to a similar fate in old age, his physical mastery giving way to dependence but not to humiliation.
Cinematographer Maryse Alberti has a career spanning four decades and has worked with the likes of Todd Haynes and Susan Seidelman, but it was her work on Darren Aronofsky's The Wrestler (2008) that convinced Coogler of her dexterity in the ring. (The famous four-and-a-half minute single-shot fight scene took only one take.) In Creed, boxing shares the spotlight with music; Tessa Thompson sang her character's songs herself, which were composed by frequent Coogler collaborator and Childish Gambino producer Ludwig Göransson.