Featured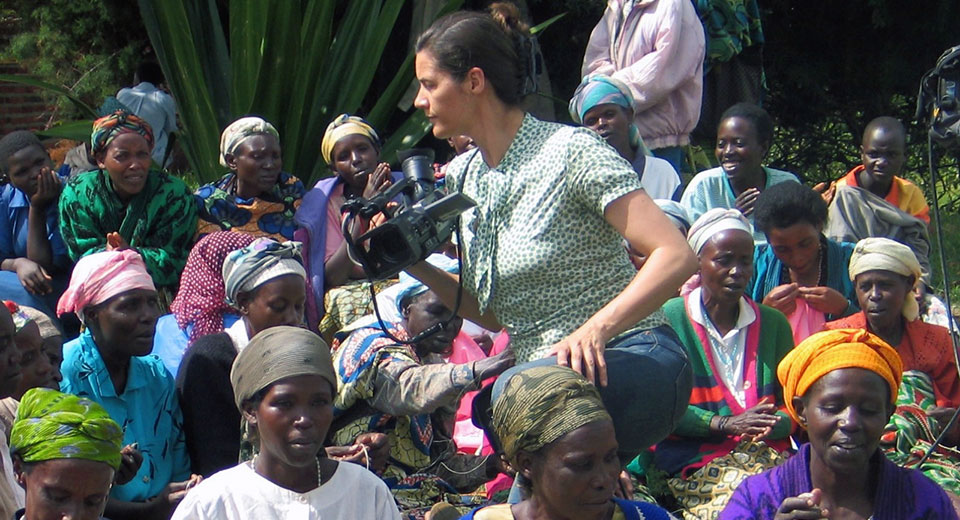 January 2nd 2017
Although Susan Sontag dismissed movies for their temporal nature—they "light up walls, flicker, and go out"—her inquiries still find footing in Kirsten Johnson's documentary, Cameraperson . "Photographed images do not seem to be statements about the world so much as pieces of it," Sontag writes in On Photography, describing these images as "miniatures of reality that anyone can make or acquire."
Cameraperson is those pieces of the world. Johnson is credited as the principal cinematographer on over 40 feature-length documentaries including Pray the Devil Back to Hell, This Film is Not Yet Rated, Citizenfour, and Fahrenheit 9/11. Cameraperson collects assorted snippets of Johnson's many projects — often in un-contextualized moments of jerky camera movement or setting up a shot — and does not, on the surface, tell a narrative story. Rather, in Cameraperson the footage acts almost as a random album of work that Johnson acquired through her decades behind the camera.
The meaning of these collected images, when taken together, is much more subtle and philosophical, ultimately less a resume than an interrogation of the power and responsibility of the camera. Thanks to the brilliant editing of Nels Bangerter, Cameraperson "ask[s] us to view the world in a new way," as the Museum of the Moving Image writes in its justification for the film's inclusion in the Curator's Choice series, which ends today.
Johnson herself is only glimpsed a handful of times in Cameraperson: a hand reaching to move grass out of a shot, or a camera lens captured in the side-view mirror of a car. But whether she is looking at death or birth or one of the trillions of moments in between, Cameraperson is as much about the individual as it is a portrait of mankind. The entire film might be summed up in a shot of sky over Nodaway County, Missouri, when a bolt of lightning unexpectedly streaks across the frame: "Whoa," Johnson can't help but say. Her gasp of surprise is voiced, but it speaks to the very nature of watching a documentary—or, dare we call it truth?—unfold unscripted onscreen.