Featured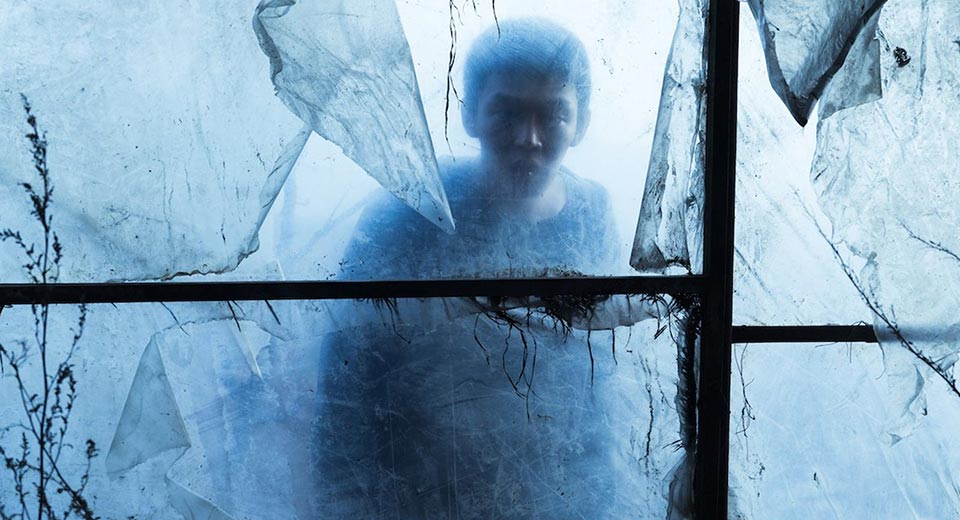 October 1st 2018
Shin Haemi (Jong-seo Jeon), in one of Burning's early scenes, shares her skill for pantomime with the dopy, slack-jawed Lee Jongsu (Yoo Ah-in), an alleged Paju acquaintance who she meets in Seoul as she prances in a miniskirt to promote a raffle. Haemi lures him with the rigged prize of a sports watch, but glimpsing her face, he draws a blank; "plastic surgery," she explains. That evening, in a golden-hued bar, she pinches her fingers together to simulate sucking on a tangerine. Haemi reveals that to pull off a pantomime she need not convince onlookers that the tangerine is real but to make them forget that it is not. Voids furnish their own meanings. Burning, as in pantomime, draws on viewers' hunger for substance, our willingness to infer a false reality in the face of intolerable gaps. Adapted from a Haruki Murakami story that itself echoes Faulkner's same-titled "Barn Burning," Lee Chang-dong's first film in eight years teases with denials and disappearances, murky characters and opaque subjectivities.
Haemi, her identity as dubious as her face, insinuates herself in Jongsu's life with prattling charm. The two fuck in her shoebox apartment beneath the glimmering spire of Seoul Tower, which Jongsu later eroticizes, and she thrusts on him the role of cat sitter when she skips off to Africa for a spiritual pilgrimage. She returns with the uncannily blithe Ben (Steven Yeun), a Porsche-driving idler with untraceable wealth who makes Jongsu, the wannabe-novelist son of a poor farmer imprisoned for his recurrent temper, feel ever the beta male. Now captivated by Haemi, the jilted Jongsu suspects Ben to be a Gangnam Gatsby: crafty, careless, violent. And the film, as if to affirm Jongsu's instincts and ours, accrues sinister signs: a yawn, a cosmetic case, a trinket drawer, a tale of a girl lost in a well, Haemi's cat that Jongsu never sees. Everything oversignifies. Could he—could we—be guilty of a misreading? Burning coaxes such convincing flames out of thin air that we can ignore how little we know of this ménage à trois. Fitzgerald's Gatsby is the one who wound up dead, after all, floating in cool water.
This review comes from our round-up of the 56th New York Film Festival, which so far covers fourteen (and counting) titles from the festival Main Slate. Real the full coverage here.