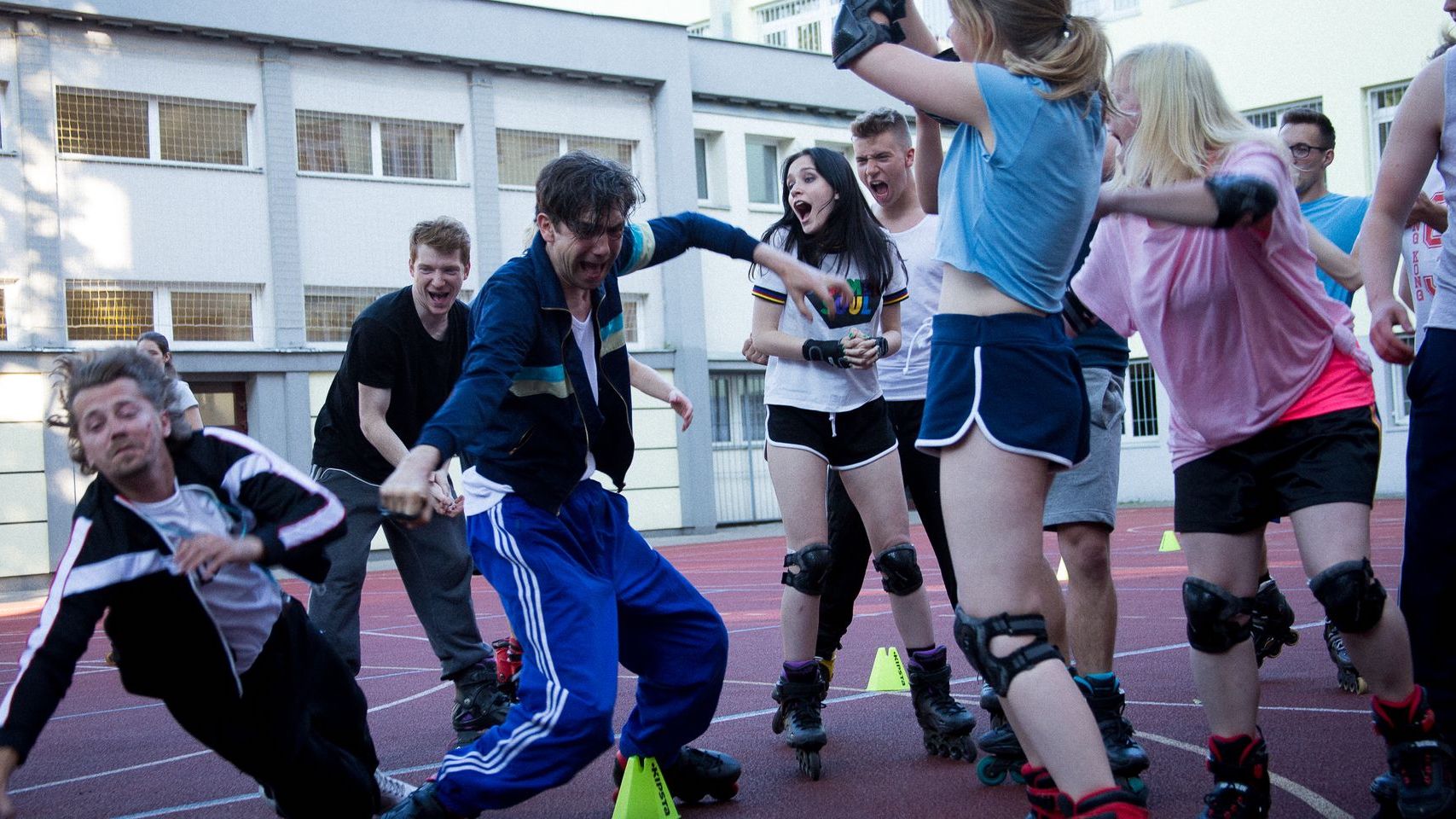 July 30th 2021
Xawery Żuławski's Bird Talk is a film locked in a perpetual generational struggle, both thematically and literally. Based on a script passed down from the director's late father, iconic polish filmmaker Andrzej Żuławski (Possession, On the Silver Globe), it struggles to understand the disgraces of Poland's past and the despair that currently marks its vision of the future. That the elder Żuławski was no stranger to these subjects allows the film to deliver its abrasive discourse on the violent urges undergirding Polish society with a rare sort of intimacy — that of a son coming to terms with the life and values of his own father.
As the film shifts between a wide-ranging cast of social misfits whose lives slowly drift together, Żuławski Jr. unites their incoherent ramblings by emphasizing a shared sense of chaotic desperation that doubles as outraged social criticism. Leaping from a melancholic writer screaming about Tadeusz Borowski in a hospital to the idyllic country home of a wise filmmaker (resembling Andrzej Żuławski in everything but name) to the money-hungry ravings of a wine-drunk pregnant woman writhing by her pool, the film orders its frenzied storytelling with an urgent perspective on a world closing itself off from hope, art, and the human spirit.
Fans of the late Żuławski will feel right at home with Bird Talk's hysterical emotions, feverish performances, and sprinting camera movements composed by Andrzej J. Jaroszewicz, Andrzej Żuławski's longtime cinematographer. Yet far from making the film derivative, the persistence of the elder Żuławski's artistic influence is a rich part of its emotional and thematic texture that gives its characters an even greater sense of emotional proximity. Like the film's central character, Marian (Sebastian Fabijański), a poet who is most often seen quoting Tolstoy and pressing his fingers into a the shape of a mock film frame while pondering how best to capture the world, Xawery Żuławski struggles to understand the legacy that has been passed down to him and how it might aid him in the seemingly futile attempt to convey — and change — the disturbing constellation of poetry and brutality that makes up modern Poland's turn toward the right.
Bird Talk is screening as part of the Museum of the Moving Image's First Look 20/21 festival.