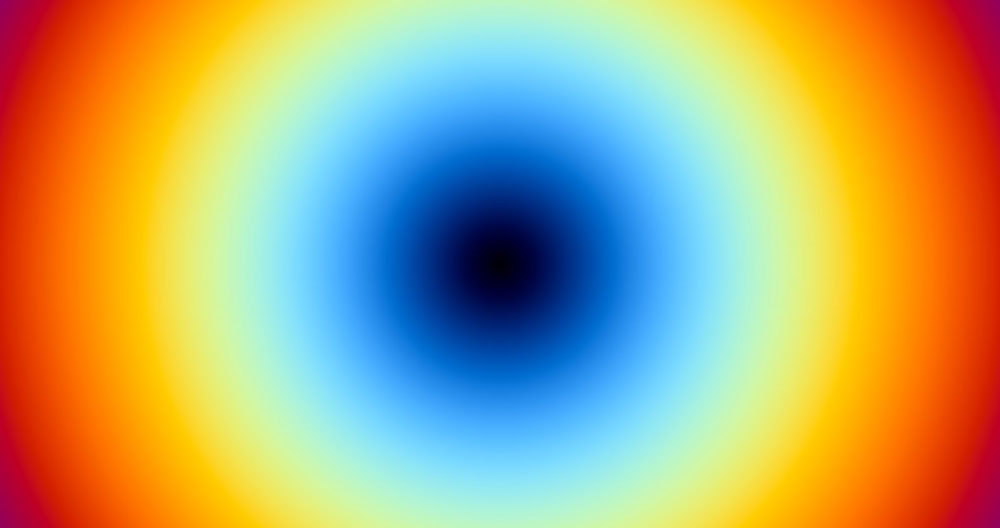 May 8th 2022
Tonight, the second edition of Prismatic Ground closes with a program devoted to the perception of color. Color without Color (1999), a 19-minute work by American visual artist Phyllis Baldino, precedes the hour-long Answering the Sun (2022), a structural epic by Austrian filmmaker Rainer Kohlberger.
Baldino's film explores achromatopsia, a visual disorder characterized by the partial or total absence of color vision. In the film, an audio track features commentary by individuals affected by the condition. The commentators range in age from the very young to the elderly, and their explanations of how they see—and don't see—different colors are lively and often humorous (a man says green conjures thoughts of the Irish, while a child describes it as "regular;" another man says pink makes him "think of sex and that's about it"). The accounts of these achromats illuminate both a privileged, everyday reliance on color among the rest of the population and the apparent limitations of language in describing color phenomena.
In Baldino's black-and-white footage, the camera roves around various objects and pieces of printed matter, never lingering long enough on one subject to fully reveal it (though a Ty Beanie Babies tag cannot be mistaken). The footage rolls in a central, pupil-like circle, surrounded by black negative space. Baldino places the name of the color the commentators are discussing underneath the circle, emphasizing the conceptual—rather than visual—sense of color in this context.
The viewer's visual experience of color is paramount in Answering the Sun. The digital work, which Kohlberger created with custom software, takes as its basis the optical phenomenon that occurs when staring at the sun. Like works by Paul Sharits and James Turrell, it explores the power of color and color juxtaposition to create trippy illusions of space, mass, and movement, achieving with digital video a fluidity and speed at 60 frames per second that would be difficult to replicate with analog means.
Answering the Sun begins with slow transitions from one hue to another, but escalates quickly into pulsating patterns of color that seem to dance, swirl, and project out of and across the flat screen in concert with a droning score (think Phill Niblock's austere noise). The result for the eye is by turns overwhelming and meditative.
The viewer's challenge is not so much encountering the intensity of the visual phenomenon, though it is intense, but rather encountering the metaphysical quality of this sort of pulsating abstraction: Does one simply experience what is happening to the eye? Or does one pass through the experience of the image into a different state of consciousness? Either way, this experiential work, which requires the cinematic apparatus, feels like a fitting end to the festival's first in-person iteration.
Answering the Sun and Color without Color will screen tonight, May 8, at Anthology Film Archives as the Closing Night selections of Prismatic Ground 2022.