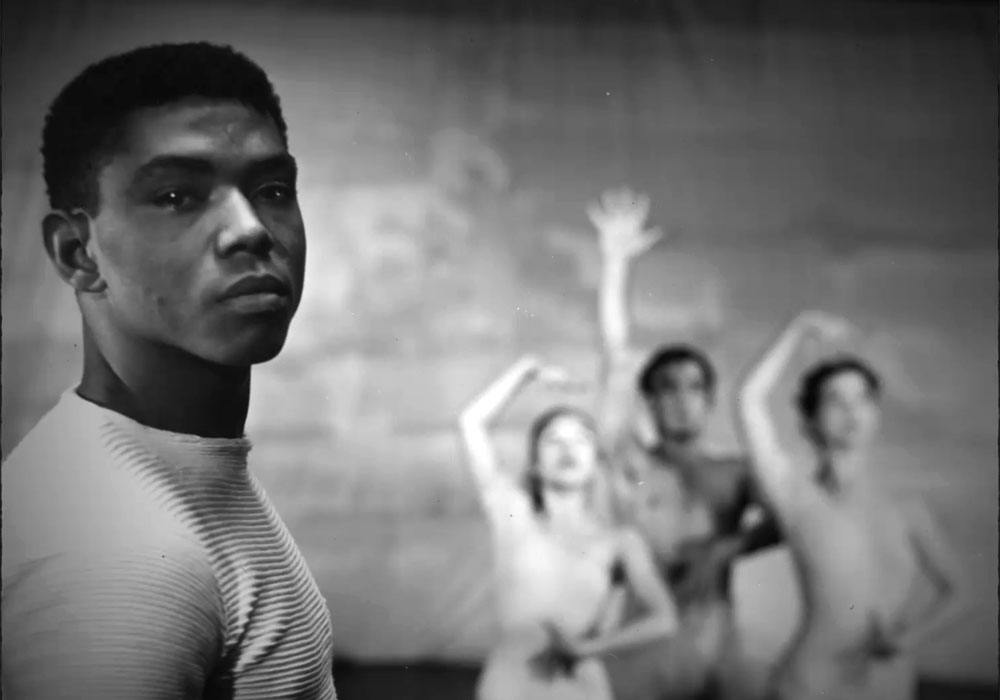 July 23rd 2021
When it comes to a figure as outsize in his art and elusive in his personal life as choreographer Alvin Ailey, expectations for a comprehensive documentary run high among dance cognoscenti. Yet Ailey works as an accessible documentary, introducing the artist, conveying his personality and history, and placing his wide body of work within its artform.
Anyone watching will get a clear history of Ailey, offering its own poetry, with what's left unsaid outlined clearly enough to intrigue those curious to learn more. It isn't hagiography–glimpses of his hidden self peek through, there are hints of darkness–but the documentary is reserved, focusing on Ailey the artist and his work.
In that way Ailey is truest to its namesake, who strictly compartmentalized his public and private life. Much is left unmentioned – his nightclub act with Maya Angelou, his attempted break-in to a lover's apartment at Columbia's International House, his lone disappointing meeting with his father. Even the choreographing of Memoria following the untimely death of friend Joyce Tristler, covered as part of his breakdown, doesn't note he composed the tribute high on cocaine, believing the drug responsible for the work's magnitude. The documentary reflects Ailey's personal paradox: channeling and intensely projecting life in his work, yet hiding parts of himself potentially damaging to the image he felt responsible to project. Yet it's what's added to the film that achieves the verve Ailey sought.
Rich archival rummaging brings Ailey's Texas and San Francisco, the roots of his "blood memories," to life. It's a pleasure just to see Black faces from the past; so often they're effaced from portrayals of history as if never existing. New York's own, including Jonas Mekas and Ken Jacobs, build the city's atmosphere; a snippet of James Bidgood's Pink Narcissus exudes the eroticism Ailey mutes in voiceover, coolly describing a relationship as "we enjoyed each other."
Of his own legacy Ailey says, "you see a name, but I don't see a man." The growth of his success and importance to him just meant he had further to fall, more to hide. Ailey opens and closes with his 1988 Kennedy Center Honors, a scene that by the film's end takes on full pathos of his self-constriction. Venerated by the nation as reaching the pinnacle of his art, he hides a severe illness that would kill him less than a year later, from a disease he was so ashamed of, it wasn't until 1996 a biography named it as AIDS. Presided over by a president who infamously ignored the AIDS crisis, Ailey smiles and performs what he is honored as: "he is Black, and he is universal," but as Ailey shows, he can only be himself through his work.
Ailey opens today at Film at Lincoln Center and the Angelika Film Center. Director Jamila Wignot and others appear for Q&As at FLC after the 6:15p shows today & Saturday, and at Angelika after the 7:30p show today and 12:45p matinee Saturday. The film expands nationwide August 6.